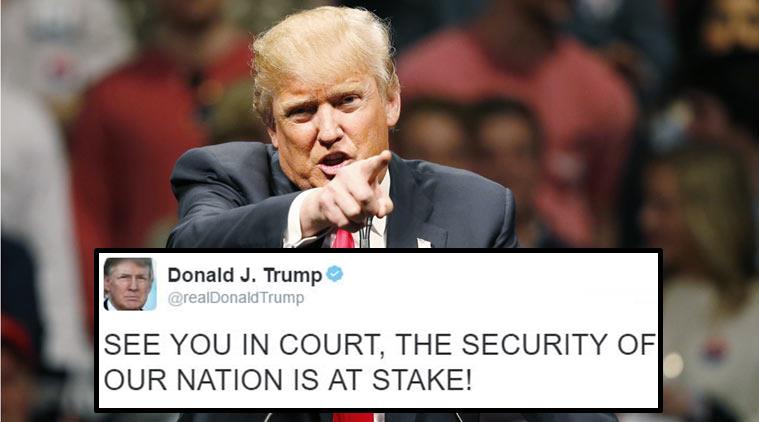 A joke doing the rounds after the United States President Donald J Trump took office was — "People generally turn against the leaders for not doing as they promised while asking for votes. In America, people are turning against Trump for sticking to his words." Trump decided to issue the controversial ban on travellers from seven Muslim-populated nations.
He was however in for a rude surprise when the 9th US Circuit Court of Appeals ruled against his ban. With that, the President did next what he is known the best for — he tweeted! "SEE YOU IN COURT, THE SECURITY OF OUR NATION IS AT STAKE!", he wrote (yes, all in caps). Of course, there was no stopping the social media users thereafter.
Twitter users, including former first lady Hillary Clinton reacted to Trump's tweet. While
Clinton's was a no-holds-barred "3-0" tweet, others on the micro-blogging site decided to be just as savage, if not more. According to a report by The Telegraph, Trump had called the decision by the panel of three judges as "political", as they allowed people from Iran, Iraq, Libya, Somalia, Sudan, Syria and Yemen to enter the United States without any apprehension or fear. While it seems the president plans to move the US Supreme Court, here are the reactions his tweet garnered.
This is Trump's tweet.