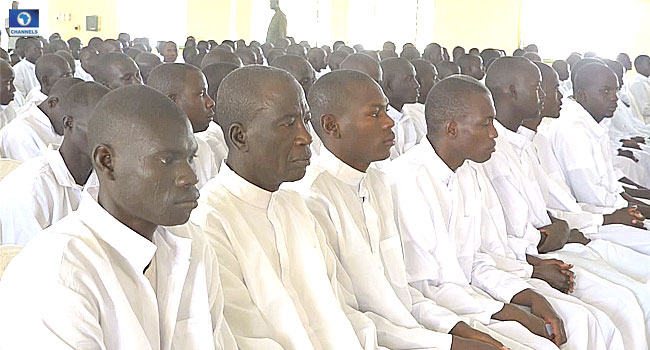 Some repentant members of the Boko Haram sect have asked for forgiveness from their respective communities.
The former insurgents asked for forgiveness on Thursday while taking an oath of allegiance to the Federal Government at a rehabilitation camp in Gombe State.
They had willingly surrendered to security forces who helped them in the process of being re-integrated into the society.
After 11 months of de-radicalization with Operation Safe Corridor of the Nigerian Army, the repentant terrorists are pleading to be taken back as normal citizens