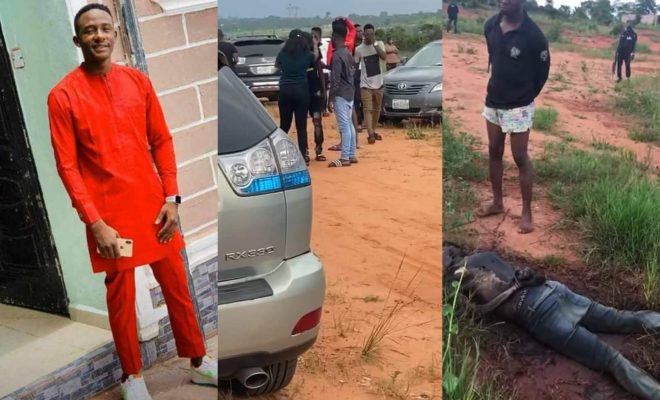 A 21-year-old young man, identified as Micah Isaiah but also known as Leo Wire has reportedly been killed by his friend an ex-militant out of jealousy.
According to reports surrounding Isaiah's death, he was murdered on May 12th around Willow Wood hotel in Owerri, Imo state's capital.
Isaiah was reported to be close friends with his murderer —a supposed ex-militant— who hired some men to kidnap Isaiah after Isaiah acquired a Lexus SUV.
Killer of the young Nigeria man, Micah Isaiah also known as Leo who was murdered after being kidnapped earlier this week has been found