Femi Kuti, son of Afro beat creator, Fela Anikulapo-Kuti, clocked 55 on Friday, June 16, 2017. The saxophone virtuoso didn't just allow the day to pass by as he celebrated the new age in grand style with a music show at Freedom Park, Lagos.
ENCOMIUM Weekly had an exclusive interview with the celebrated saxophonist and 4-time Grammy nominee on this and much more…
How does it feel clocking 55?
It's interesting.
Can you share the greatest lesson life has taught you at 55?
Not to trust anybody.
Would you say you are happy with where you are now, music wise?
I don't think a composer can ever be satisfied or an instrumentalist, you have to keep learning.
What about life generally, are you satisfied?
How can one be satisfied when there is so much suffering and pain.
What about the growth of Afrika Shrine, are you satisfied with the level it is?
I told you there is no way one can be satisfied. There is room for improvement. The day one is satisfied, then what are you doing around, go to heaven. As long as you are alive, you have to work for improvement.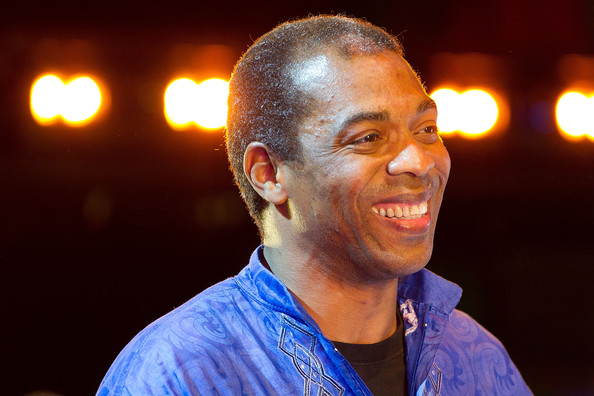 What are your thoughts on Grammy, are you hopeful you'd win soon?
If I win, it is good, Nigerians would be happy. But I don't think that should be our focus. Why do we have to wait for the Grammy to tell you I am a good musician? If I don't win Grammy, does that mean you will not appreciate my efforts? My dad never won a Grammy, he was never nominated, neither was Bob Marley and so many great musicians.
A group of people just sit down and decide whether your music is good or not. They are human beings. They sat without my consent. I don't want to be arrogant, but at 55, after all the music that I have composed, I don't know who they are.
They can be some young boys and girls. I don't know the judges and how they go about it. I can't be waiting for them to ask for my consent to appreciate my music. At 55, don't you think I would be wasting my time? As an African girl, think about it. It means I should be waiting for them to get my consent to recognize the hours I put into music. Somebody is stupid, but I don't think it is me.
I would love to win the Grammy for the razzmatazz, but the deeper I think about it, the more I don't see the significance. Why do all of you have to wait for Europe to give you credibility? Why do you have to wait for them to tell you the news? Do you know what is happening in other parts of the African continent now? Take Congo for example, why do we have to wait for Europe to go to Congo and tell us there is mass exploitation there. I am more concerned about what is happening in Congo than winning the Grammy.

It affects millions of lives. You come out of the best university and you are still not recognised. You have to leave this country before your people would listen to you. You produce the best doctors but they are outside the country. It is a shame. Since 1960 Nigeria got independence, there has been corruption.
I started my music career in 1986, nobody wanted to listen to me. It took me eight years before my hit track, Wonder Wonder came out. I became more popular in Europe and America. Many people gave me breathing space.
Bang Bang Bang came out and it was banned in my country. That music brought recognition to this country than any music. As a journalist, these are the questions you should ask me. Should I win the Grammy at 55 or at 60 when my life is nearly over? Do you know how many hours of practice I put into my music every day? Six hours minimum daily including Sundays. Do you think a man that puts in that effort is really concerned about trivial matters?
I work so hard because I can feel the goodness. I would probably work till I die. As a musician, the day you feel you are too much, why bother to continue. If you think you have composed the best music in this world, why are you still looking for more songs. There must be dissatisfaction in your creativity, that is the only way you can be blessed and given more creativity from the Heavens.
Sir, from what you have said, it means you are not thinking of retiring?
I really don't know the word. The day I can't play anymore, that means I must be planning to leave this world. Wouldn't it be so boring, probably, I would be a grandfather then. I have to look after my grandchildren but I don't think I wish to be a nurse or a baby seater or nanny.
Even if I am around and I can't play, I hope my mind would still be functional so that I can give my grandchildren music ideas, passing my knowledge to them. If God keeps me alive for long, I would look for reasons to be alive if I can't play again.
What would you say you miss about your parents?
I miss the love and affection of my mom. I miss my dad's jokes and good humour in analyzing Nigeria's situation. I would have loved to see how he would have been relating with his grand children. He died too soon and he was becoming very friendly with my son, Made. It was becoming interesting for us to see how he was relating. So, I would have loved to see that development.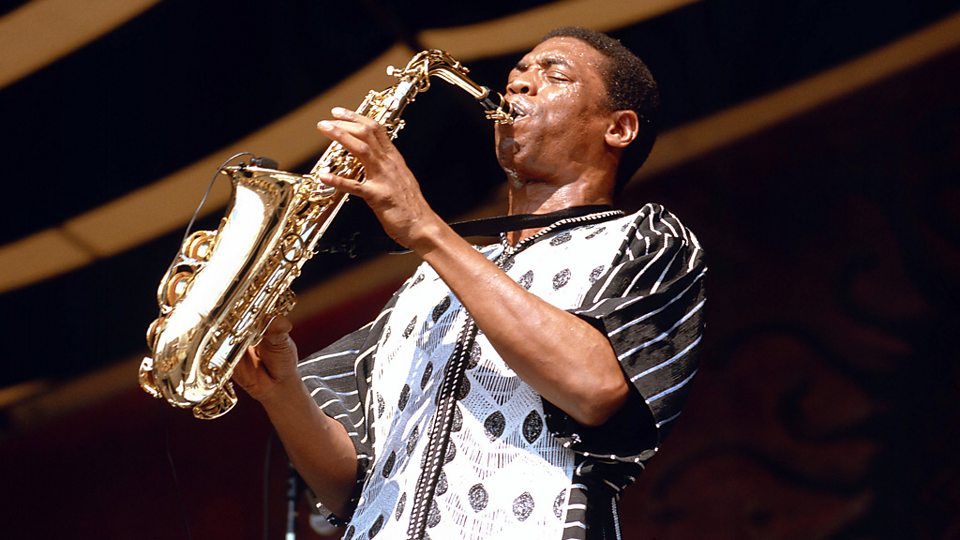 Would you say you missed marriage?
I don't believe in it in the first place (cuts in)…
But you were once married?
I don't regret being married but I don't miss it. I don't believe in that institution. There are many things I don't believe. I am not religious. I don't believe I should stand in front of one man who probably battered his wife that morning or one man who has probably never been married and say I now pronounce you man and wife. It means such a person believes he has been given a podium to stand in front of me and call himself a man of God. And he wants to bless me. Who is he that he wants to bless my marriage. That is probably why my marriage collapsed.
If two people cannot be intelligent enough to understand that they want to be together, stay and produce a child together and they need a third party, not even their parents, a third part from outside their home to pronounce them as man and wife, it is so stupid to me.
Two adults, not children, just because society gives him the privilege of being called a clergy, I can pronounce myself married. If I am with a lady and we don't appreciate ourselves and we need an institution to do that for us, I don't think such a lady is intelligent enough to be with me. The consent I would probably need is that of her parents. Again, it can be argumentative, her parents could be dumb. Do you know how many houses I was kicked out of because I am Fela's son? They judged me for being Fela's son and I was kicked out.

Not two, not six, not seven. Even the woman I got married to, I had issues at her home before I could marry her. Is that not heart breaking. If anybody tells me such, I would advice the person to leave the lady. The woman of your dream would love you totally, not because you are Fela's son but because of your own personality. If anybody judges my children because of me, I have no respect for such parents.
If Evans was not caught and his children grew up and wished to get married, people would not ask what their father was doing for a living. They would reject my own children for Evans' children. Can you see the rationale? If I win the Grammy and I become famous, that cannot guarantee that my children would not be otherwise. Anything can happen to the child which can twist his or her mind and change that child from the path of righteousness to waywardness. But if two people love themselves, I believe the love should guide them to live right without interference from their larger homes.
I would not judge or tell my children what to do with their partners. If they bring their partners home, they are welcome, except the person is a criminal and it is so obvious. I won't allow my daughter to fall victim because she would be so enlightened and educated. I will ensure she is very educated and not relying on her man.

The moment you get married and start a family, your priority changes. Your children would be your focus. If she is heartbroken, she must not take vengeance on my wife because she left me and my children. My attention is on my son, Made but I am still friends with his mother. We talk on phone and still enjoy jokes of the past. So, I don't let it affect me. Don't let what people say affect your motivation or your own principles.
I love independent people. I love a woman that takes care of herself. Life is about responsibilities. When I make mistakes, I first blame myself before I blame other people. You take blame for your life. The minute you are an adult, you must take responsibilities for your actions.
As my father said, I don't see things as negative. Life is a big school. We are here to learn. Life is an experience. My youngest daughter is very independent. She knows what is expected of her.

What gives you most joy at 55?
Seeing my children happy. There is no greater joy than that, even in the music I play. When my children say, daddy I love you or give me a hug, it makes me happy, it reminds me of my childhood, the beauty I saw growing up. There is so much beauty and knowledge in my children that gives me joy. Just thinking of each of them, their personalities amuse me.
Your band performed at Rolari's wedding, do you perform at private functions too?
I think they do individually but not collectively. If they are broke and they ask me I wouldn't say no. I wouldn't stop them but if they want to perform for probably Obasanjo, I would stop them because it would affect my reputation. If they do that, people would not understand. They would think Obasanjo gave me money, not them. If I perform, people would want to know if I would be political or behave the way I behave at the shrine.
When I was called to play for Tinubu, I played my political songs. If I didn't, then who am I? I know everybody enjoyed the song where I mentioned Tinubu's name. When I did it, they were so shocked. If you call Femi Kuti, you must know what to expect. I will not fake my life to please anybody.
I wouldn't be nice to you because I am granting an interview and I want people to like me. As you can see, I didn't want to have the interview but…
Are you happy with Made's progress as a musician?
I can't complain.
Is any of your other children musically inclined?
They are all learning different musical instruments. I wouldn't tell them to play music, it will be their decision. Music is difficult, it is a profession where you are not happy but you have to make people happy. You are not making money but you must make people happy. Because of the misconception of how we started music in this country, we look down on musicians. It is probably the most tedious profession. You have to apply all of your senses.
It is the only profession you cannot touch but can touch you. You can touch the music instrument but you cannot touch the sound. You as a composer must put yourself in the place of the medium to make people cry, laugh, sing and dance.
I play for free. I have been doing it for over 20 years but 17 years at the Shrine. It is the most expensive gate fee. Why would lawyers, doctors, drivers and everybody leave their homes to come and watch you? If it is easy, let everybody play free and see if people would come and watch them

Will you say you are a billionaire?
Yes, easily not monetarily. What is money, paper that man made. I am so rich, it is unbelievable. I have so much going for me. See my beautiful children, money can't buy them. Money can't buy the love, loyalty I have around me. I am stinkingly rich and I am really grateful for this type of money.
Money wise, would you describe yourself as a billionaire?
I have never borrowed or begged for money even when I was poor. When I am broke, I am broke, I can't borrow. I am very godly. I believe there are forces that work in your favour. Though we don't see them, if you live an honest, righteous life and you are not greedy, you will be okay. I am okay. See the Shrine. When we built it, we bought the land for N7 million.
The last time I checked, it was N55 million. This place is five times bigger than the one my father had. This place has impacted this area. You cannot imagine how much people make here every day. Some people depend on what we built here. If you have to count what you have here, I have two cars, one for me and one for the children, that's what I really need. If you ask me if I can afford another car right now, of course I can't. At the time I bought my car, it was N10 million. It goes for N60 million now.
If I have N60 million, will I go for a car? Of course, no. I would think of the education of my last born whom I must train to university level. I would rather put the money in a fixed deposit and not touch it just to ensure my children get the best out of me.
I have lived my life for 55 years, what more do I want? My life must be focused on my children. I hope I will never beg to take care of them. I don't wear necklaces, I don't wear gold. On my birthday, I got about 15 materials that would last me for two years. I don't go out.
What I have are the responsibilities I brought upon myself. If I was this wise, I would probably have one child, but I am not regretting that I have so many now. If I had one child, I would probably not be playing for so much because I would have enough money to take care of myself till I die.
Now, I may work probably till I am 70 because I have nine children. All of them are not my biological children. I adopted some of them, one finished at UNILAG, one would soon finish at Ife, Made would finish in England. One is a photographer. He studied movie and photography.
The first batch are all doing well but unfortunately, I still have young children. I have to work hard and feel the pains to give them the best.
Why did you adopt children?
My son's friends were living in this area then, this place was bushy. I noticed that the gap between my son and his friends was just too much. His English, his clothes and he really liked them. He tried to make his and their lives the same but his friends noticed the gap between them. So, I asked if he wanted me to take of all of them and he was excited. I told them to ask their parents and they agreed.
They were so delighted, one was doing so badly in Maths but I got an extra teacher and he did so well, more than my son at primary and secondary level. Giving the opportunity and good education, an okada rider's son can do well. That taught me to be humble and to help people.
You can trust those children for anything. They are loyal and honest. I am not saying this because I am in charge of them.
If there were good roads, electricity, affordable education, a lot of children would turn out well. If everybody had a television, wouldn't you look stupid to steal another? In our African community, everybody takes care of the other person, it was a communal affair.
Are you glad with the way your father's estate is run?
Yes, there is nothing wrong with it. They call me when there is a serious matter to attend to. A long time ago, I made up my mind not to allow conflict of interest to disturb me. I want my career to be better than that of my father. I also want my father's career to continue, and it is impossible for me to run the two at the same time. It is better to leave it for people who are not in the same profession as mine to run it.
They only call me when there is something serious and I have to protect my siblings. It is not possible to run it and run my own life. My sister, Yeni is in charge of Felebration; my brother, Kunle manages the museum.
What should we expect from you?
My next album will be out before the year runs out. I have just signed a record deal with Knitting Factory. I hope it would come out in September. It sounds great. I think we have 12 or 14 songs. It is entitled, One People, One World. It is my perception of life. There are too many conflicts, issues that can be resolved and if not may lead to tension. This is what religious bodies should look into, maybe music can resolve it. We are one people, one world.

What about Felabration?
If the committee members hear this, they would sack me. I don't go for meetings. I don't do all the jobs they give me. I am just wrong but when Felabration starts, I am on top of the game.
Would you say you are in a serious monogamous relationship?
Monogamous? Can you define that in your language? Can you see that something is wrong with us? Your questions are in English, we dream in English, speak in English. We have not recognized that our identity, our soul has been taken from us. So, you are asking me this type of question. If you look at it from the African perception, you would look so stupid and dare not ask me.
Change your mind and make it narrow. In our land, you can't divorce your wife, most especially if she has a child for you. You will say Iyawo wa (our wife), that woman would be called that way no matter where she goes.
Our culture does not allow divorce, they wouldn't allow the two of you misbehave. A man of my calibre would probably be asked why I have only a woman around me, but culture would not allow you ask such. But English is daring and rude, disrespectful. There is no word for monogamy in Yoruba. English makes us argumentative and fight over issues we shouldn't fight over.
There are lots of distortions in our lives. I hate the fact that I speak, dream in English. That is what a foreign language has done to us.