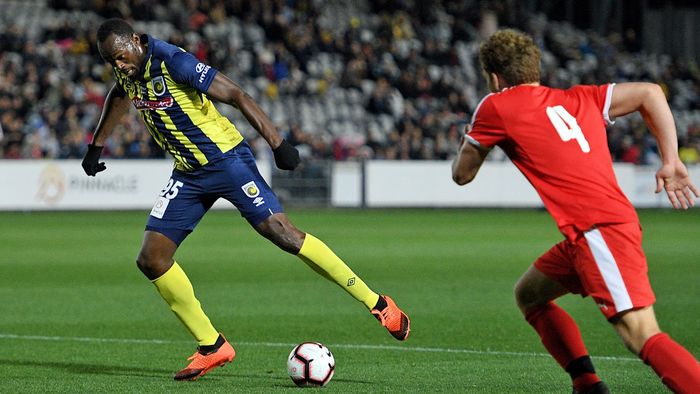 Usain Bolt said it would take four months for him to reach his best after a first football cameo appearance for A-League club Central Coast Mariners on Friday.
Even though it was widely known before the game that Bolt would make play a minor role in the match, the crowd of 9958 was around 2,500 higher than the Mariners' average home attendance last season.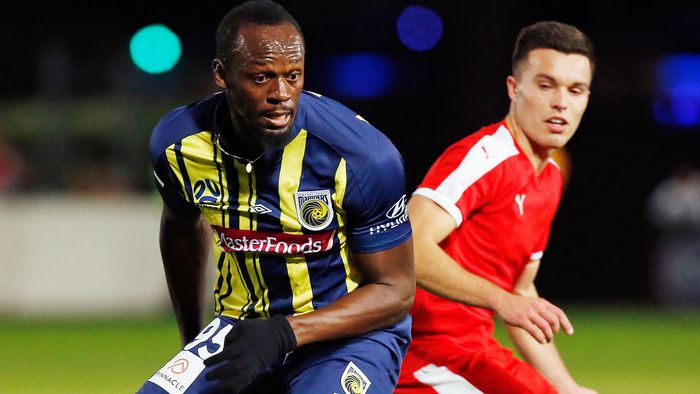 Bolt's global appeal was underlined by the fact around 60 countries took live television coverage of the game, which was shown in Africa, Asia and Europe.
Bolt played just over 20 minutes in the Mariners 6-1 practice match win over a Central Coast football select side in Gosford.
Bolt comes on for Mariners
He initially took up a position on the left wing, but had no joy with his first touch, as the ball clipped the back of one of his colourful boots.
He enjoyed a couple of good moments, releasing Jack Clisby down the left-hand side and on another occasion beating a man before losing the ball.
Bolt was quickly moved into a more central position, with a number of crosses falling tantalisingly close to him.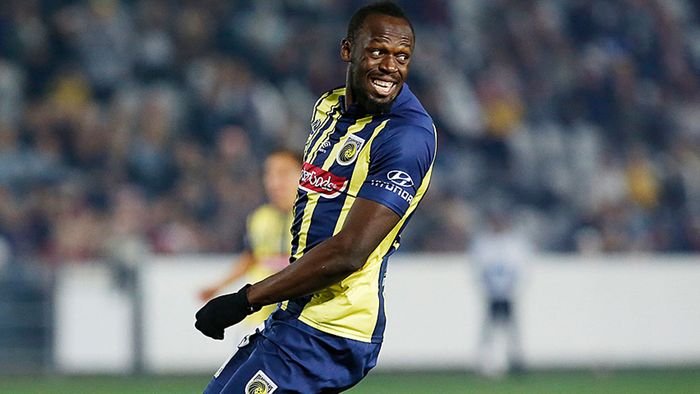 He narrowly failed to reach a far post cross and then had a stoppage time shot blocked.
"I was a little bit nervous, but as soon as I got on the field I think the nerves went away,' Bolt told Fox Sports.
"I wish I had more touches, but I'm not fit yet, but I've just got to put in the work and get up to speed."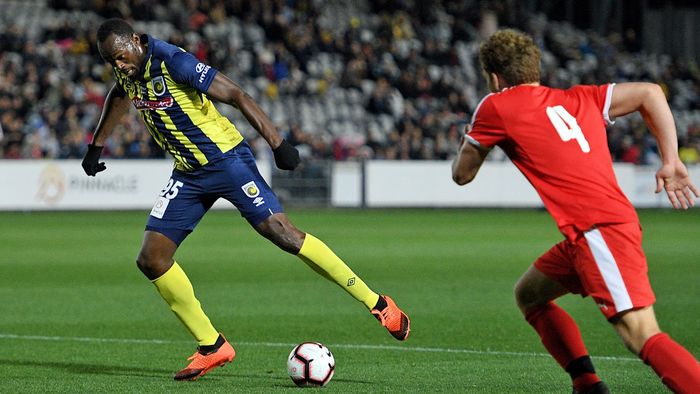 Asked how long he thought it would take him to get to his best, Bolt said: "Oh my god, probably four or five months properly, but to get fit probably two months.
"Then to get used to the touch of the passes from my teammates ... four months, I will be playing like one of the guys."
While Mariners coach Mike Mulvey changed most of his starting side at halftime, Bolt didn't take the field until the 72nd minute.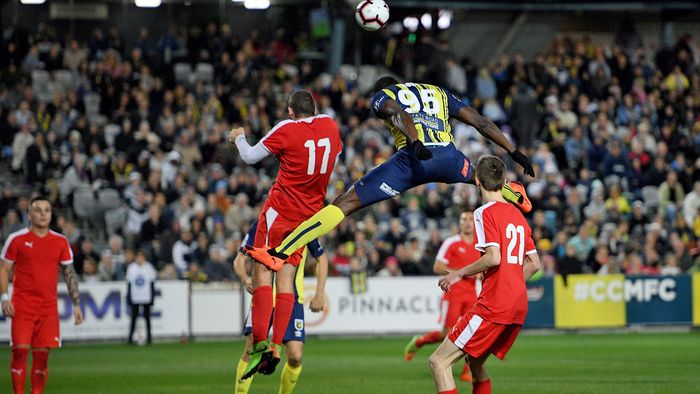 "The fitness guys have told me he's got a good 20 minutes in him," Mulvey told Fox Sports.
The gloved athlete endeared himself to fans even before he came on, touching hands with several of them on a couple of warmups down the sideline in the first half.
He was wearing 95 on his jumper, a number club officials said Bolt had chosen himself.
It may have been a reference to his 100-metre world record time of 9.58 he set in Berlin nine years ago.