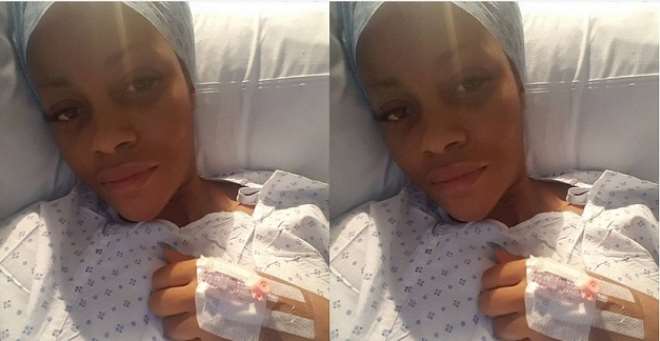 Nollywood actress, Damilola Adegbite, is so grateful to God that she was able to survive a scary surgery which she underwent few weeks back.
The actress has been on and off the theatre over an undisclosed ailment but thank God she is alive to glorify his name.
She urged her fans to learn to forgive others and take things easy as life is very fragile. It's juts few days to her birthday and being alive is worth jubilating.
"Flashing back" to a few weeks ago, going into and out of surgery. That was one of the most scary and eye opening events I have experienced (I will share details in my next vlog)
Fast forward to today, I am alive and well, and most importantly, I have a better understanding of how fragile life is and how it all can be taken away in one split second.
"Consciously choose to be grateful for the things you have. Be kind to one another, forgive yourself and others for mistakes; remember nobody is perfect...neither are you, embrace everything and everyone who makes your life beautiful!. It is my birthday in a few days 😊I have sooo much to be grateful for. I know you do too, if you count your blessings, you will be surprised how many they are." she shared.