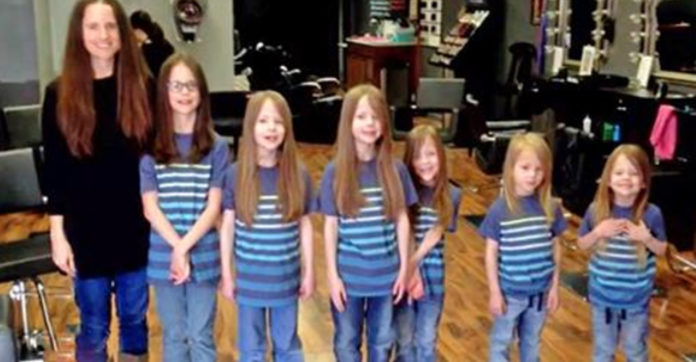 Phoebe Kannisto has six sons a set of 5-year-old triplets, a pair of 8-year-old twins, and a 10-year-old. The family all live in Cheektowaga, New York and decided to work together for a great cause. Three years ago, a family friend lost a son to cancer. Some of Kannisto's boys were about eh same age as that boy.
It hit home with the family, and the boys all decided to grow out their hair and donate it to the nonprofit organization, Children with Hair Loss. They boys did have to endure some bullying as their hair grew longer and longer and it wasn't from just kids their own age, adults made rude comments too.
Take a look at this video
After several months, the boys got their hair cut and were able to donate 17 feet of hair! Please don't judge people by how they look – you don't know what they may be going through or doing.