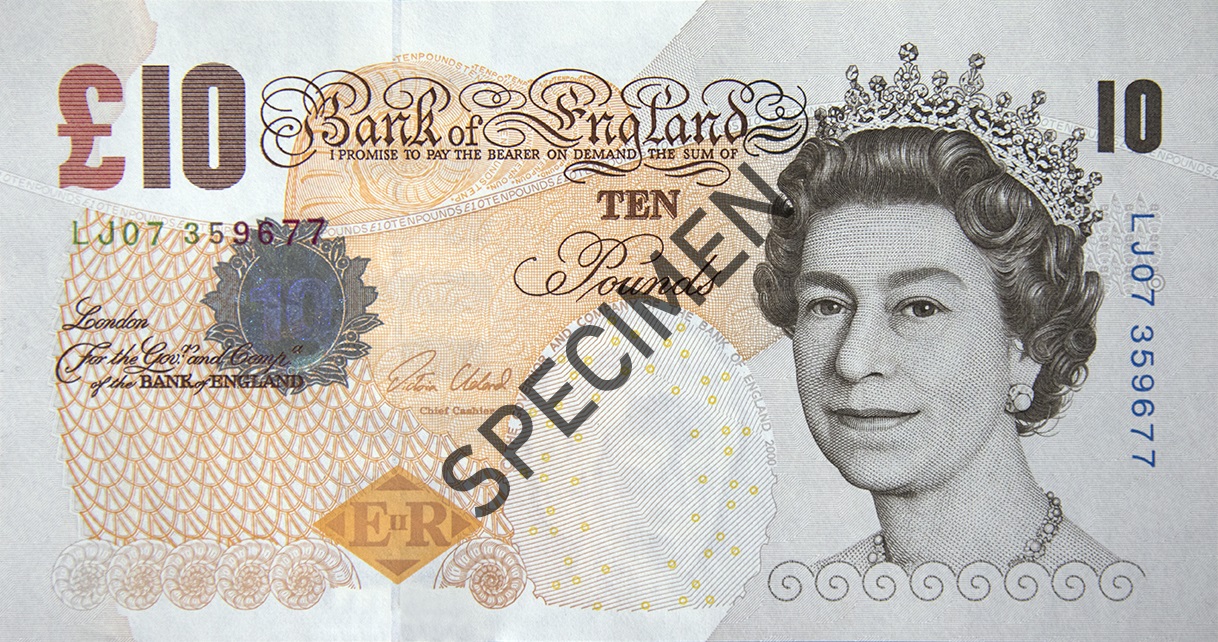 The last day to use your paper £10 notes is 1 March 2018. After this date you can exchange them at the Bank of England in person or by post. Some retailers, banks and building societies may still accept these notes; however, this is at their own discretion.
There is still £2.2bn worth of the old-style paper £10 notes in circulation – but you have just 12 days left to spend them before they lose their status as legal tender on Thursday 1 March.
The new plastic £10 note featuring Jane Austen came into circulation in mid-September, replacing the £8bn-worth of notes that carry the image of Charles Darwin on the reverse. But as the deadline draws near, the Bank of England says 218m £10 notes remain in circulation, worth £2,182m, or 27% of the total that were issued.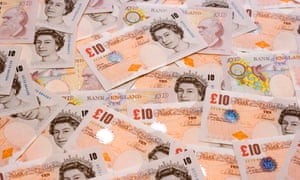 In Scotland, it's not just the old paper £10 note that ceases to be legal tender on 1 March, but also the paper £5 note. In England, the paper £5 note stopped being accepted in shops in May last year. Between now and 1 March the old notes can be used freely in stores, and you may even still be given them at cash machines. When shops and stores stop taking the old notes, it does not mean that if you unearth some on 1 March they are obsolete. You should still be able to exchange them at post offices or local banks, although they are not under a legal obligation to do so.
You always have the option of posting old notes to the Bank of England or visiting it in person at Threadneedle Street in the City of London, and it will exchange your old notes for new ones. The Bank has an open-ended promise to exchange old notes at face value at any time.
The Bank says returns of old tenners are running at around £85m a week. "It is broadly in line with forecasts. We saw a similar trend to paper £5 returns but don't expect all notes to be returned as some will have been destroyed, gone overseas or kept as memorabilia," it adds.
Since the paper £5 note was withdrawn in May, the Bank says it has exchanged notes for 46,000 customers – of which 27,000 visited Threadneedle Street in person.
Some people may want to keep old notes in the hope that they may have some rarity value in future. But auctioneers say that most old bank notes are generally worth no more than their face value. An eBay auction of two uncirculated £10 notes from 1971, featuring a noticeably younger Queen Elizabeth, earned its seller £59.26. But that's much less than the rate of inflation; £10 in 1971 is equal to £134 today.
Few of the tenners withdrawn from circulation have turned out to be forgeries. "For 2017, just 0.0054% of all £10 notes were found to be counterfeit, and much less for the £5 at 0.0002%,"says the Bank.
Shoes, sweets, and soap: ONS reveals how teens spend their cash
Read more
What £10 bought you in November 2000 and today
It was the month when George W Bush won the US presidential election. Catherine Zeta-Jones married Michael Douglas and Rio Ferdinand became the most expensive football transfer in English history (£18m). And November 2000 was also the month when the Charles Darwin £10 note was first introduced. In November 2000, average weekly pay was £320 compared to £511 today, a rise of 60%. Unfortunately, prices have risen nearly at the same pace; the CPI index is up 42.5% since then, and the RPI index (although no longer officially a national statistic) is up 60%.
Retailers and businesses can download the paper £10 note withdrawal poster below, or order hard copies using the online order form on our How to check your banknotes page.
The large number 10 and £ symbol in the top-left hand corner of the front of the note help you easily see its value. There is also a slightly smaller number 10 in the top-right corner.
For the partially sighted, the £10 note has a densely coloured orange diamond on the front.