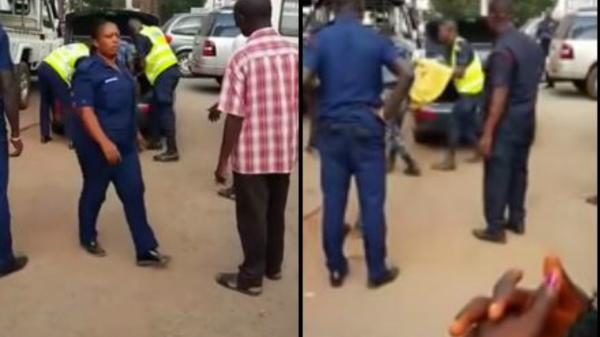 A Nigerian man has been arrested in Accra, Ghana, after the body of a dead woman was found in his car boot.
The Nigerian man was driving a Toyota Corolla Saloon car with someone sitting in the passenger seat. A stop and search led police to discover a dead woman in the boot and both occupants of the car were arrested.
The incident happened on Tuesday, September 18, 2018.
Watch the video below.