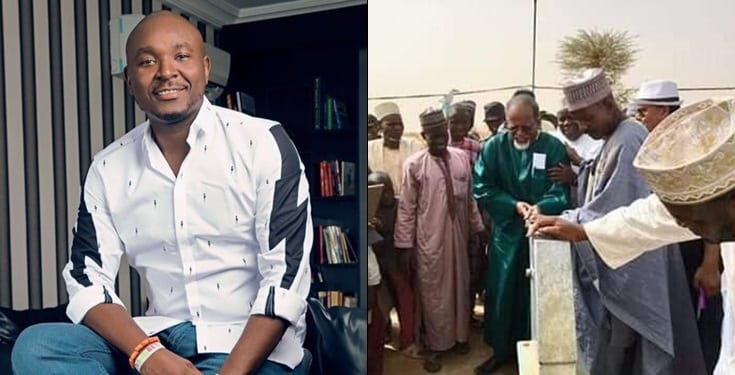 Akin Alabi, Nairabet CEO and House Of Reps Member-elect has stated that the man who rejected a house offer for a borehole in his community didn't make a wise decision.
Recall that it was reported yesterday that a gateman has rejected a house offer as a parting gift from his boss whom he served for 25 years.
He, instead, requested that a borehole be sunk for his community which he said lacked water. Usman, who had served the Indian national, Mr. V. Verghese, who is also the Managing Director of a pharmaceutical company, Jawa International Limited in Lagos, for 25 years, left the service in order to reunite with his family in the village.