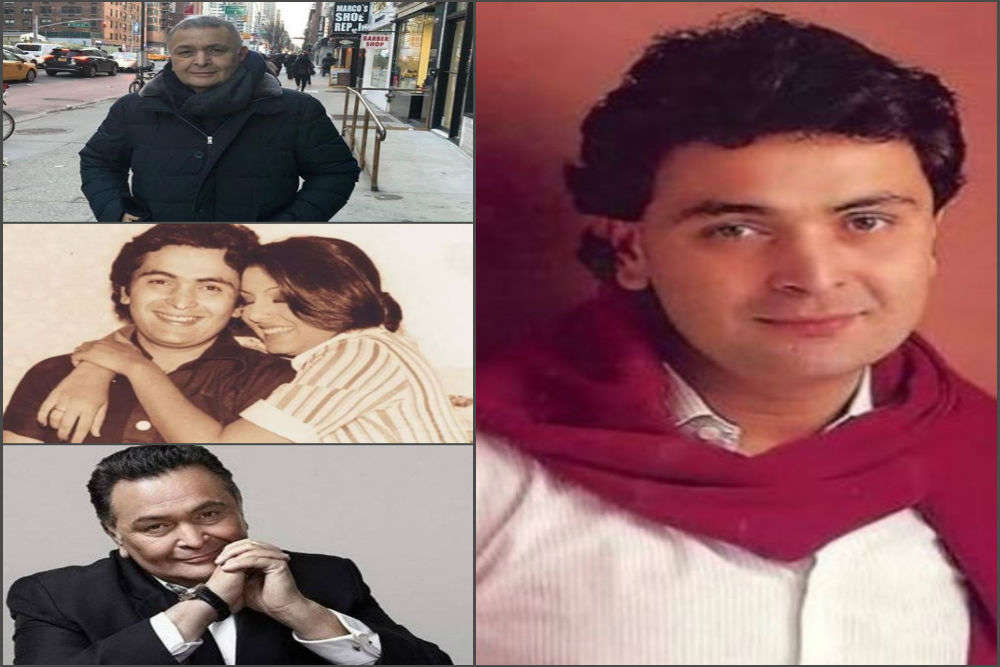 Bollywood has lost another star. Veteran actor Rishi Kapoor has died in a hospital in the Indian city of Mumbai.
This shocking news comes just a day after the Indian film industry lost another iconic star in Irrfan Khan.
The 67-year-old was from the Kapoor family which has long dominated the Hindi film industry. Kapoor made a huge splash in 1973 with Bobby, his first lead role.
He played the romantic lead in dozens of films for over two decades, after which he made a successful transition to character roles.
Back In 2018, the actor was diagnosed with cancer and returned to India last September after a year-long treatment in New York. He was taken to the hospital on Wednesday morning after he complained of breathing difficulties, his brother Randhir Kapoor told Press Trust of India.
On hearing the sad news, many have begun paying tribute; Virat Kohli and his wife and actor Anushka Sharma took to Twitter to mourn legendary actor saying she was "at an absolute and total loss for words".
"This is unreal and unbelievable. Yesterday Irrfan Khan and today Rishi Kapoor ji. It's hard to accept this as a legend passes away today. My condolences to the family and may his soul rest in peace," Kohli tweeted.
"Very very sad to hear about the passing away of Rishi ji. I grew up watching his movies and he was always very gracious when we met over the years. May his soul Rest in Peace," Tendulkar tweeted. "My heartfelt condolences to Neetu ji, Ranbir and the whole Kapoor family," he added.
He started his career early, as a toddler actor in his father's film Mera Naam Joker (1970), that he also won a Filmfare Award. His first role as an adult came within the iconic Bobby (1973) opposite Dimple Kapadia. He also received the Filmfare Best Actor Award in 1974 for the film.
He went on to play the romantic lead in 92 films between 1973 and 2000, and was awarded the Filmfare Lifetime Achievement Award in 2008. He appeared opposite his future wife Neetu Singh in 12 films.
He was a part of hit films like Amar Akbar Anthony, Laila Majnu, Rafoo Chakkar , Sargam, Karz, Bol Radha Bol and others. within the later stage of his career, he was seen in films like Kapoor and Sons, D-Day, Mulk and 102 Not Out..
The actor was last seen in Emraan Hashmi's The Body and had recently announced his next project, a remake of Hollywood film The Intern, also featuring Deepika Padukone.
His death left the country shocked and distressed. Fans and colleagues who were still reeling from the death of actor Irrfan Khan each day ago, voiced their thoughts. Akshay Kumar called it a nightmare for Bollywood after the death of actor Irrfan Khan just each day before on Wednesday. Day, Mulk and 102 Not Out..
"It seems like we're in the midst of a nightmare…just heard the depressing news of #RishiKapoor ji passing away, it's heartbreaking. He was a legend, a great co-star and a good friend of the family. My thoughts and prayers with his family," he tweeted.
Congress leader Rahul Gandhi wrote, "This is a terrible week for Indian cinema, with the passing of another legend, actor Rishi Kapoor. A wonderful actor, with a huge fan following across generations, he will be greatly missed. My condolences to his family, friends & fans all over the world, at this time of grief."
Rishi's hospitalisation was confirmed by his elder brother, actor Randhir Kapoor. "It's true that he has been admitted to the hospital. He is in Sir HN Reliance Foundation Hospital. He was not keeping well and had some problem, so we admitted him early this morning," Randhir had said on Wednesday evening. Asked if it was an emergency situation, Randhir said: "That's why he has gone to the hospital. But I know that he will be alright. Neetu (Kapoor) is by his side."
In 2018, Rishi Kapoor was diagnosed with cancer, following which the actor was in New York for more than a year to receive treatment. While he returned to India this year, he had again been hospitalised in New Delhi in early February, while on a visit to New Delhi.
Rishi Kapoor has died at 67: Rishi Kapoor, Evergreen Heartthrob, Dies At 67. "He's Gone," Tweets Co-Star Amitabh Bachchan
Rishi Kapoor has died at 67
Rishi Kapoor, the beloved star of films like Bobby and Chandni, died during a hospital in Mumbai at the age of 67 on Thursday. He fought an extended battle with cancer and had spent much of last year in ny being treated. Yesterday, his brother Randhir Kapoor confirmed to press agency PTI that the actor had been taken to hospital. "He is within the hospital. he's affected by cancer and he has some breathing problem, so he has been admitted to the hospital. he's stable now," Randhir Kapoor told PTI. Rishi Kapoor belonged to a movie dynasty that spans several generations – his father, Raj Kapoor, was among India's most revered actors and filmmakers.
This is the film fraternity's second loss in as many days – Irrfan Khan was claimed by cancer yesterday.
Rishi Kapoor's longtime friend and co-star Amitabh Bachchan tweeted, "He's gone. Rishi Kapoor, gone, just passed away. I am destroyed." Mr Kapoor and Big B starred together in films such as Kabhi Kabhie, Amar Akbar Anthony, Naseeb and Coolie – they reunited for 102 Not Out in 2018, playing father and son.
Rishi Kapoor debuted as a child actor in 1970 in his father Raj Kapoor's film, Mera Naam Joker.