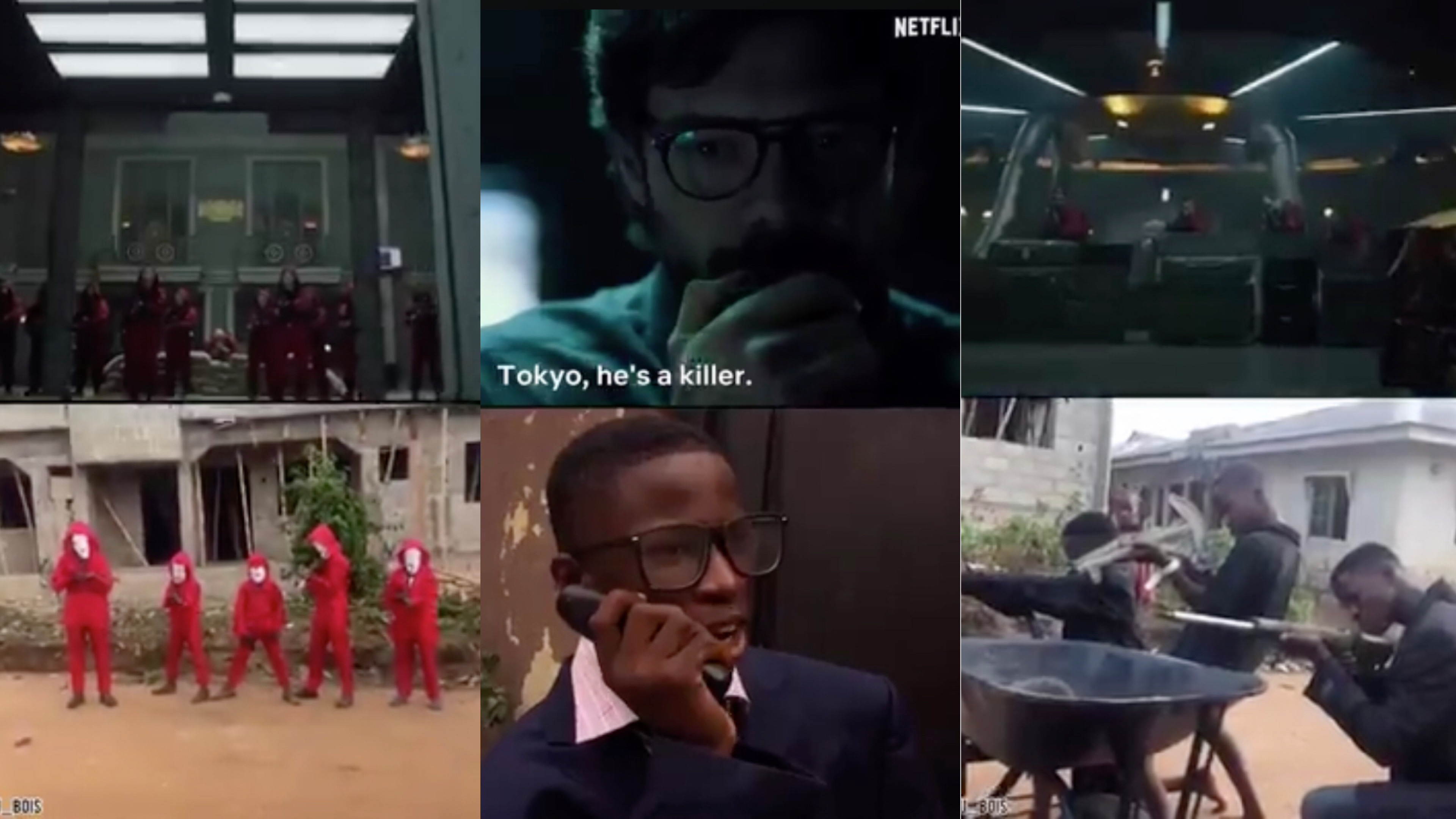 Talented Nigerian children Ikorodu Bois, renowned for their viral video recreation,
have captured the attention of Spanish cinema star Alvaro Morte, who played lead actor in Money Heist, the original Netflix.
The talented young actors, after creating a version of the official trailer for the fourth season of the critically acclaimed drama,
had captured the attention of Internet community members.
It received 1.7 million views and over 150k comments on the micro-blogging site moments after posting the video on Twitter.
Similarly, the video racked picture sharing app, Instagram, with more than 100k commitments.
The actor who played the role of the professor in the film is among those who were impressed by the imagination of the young boys.
In response to the Twitter video the actor thanked the boys for their excellent work.
What an amazing job!!! Congrats!! Thanks a lot for this.You all are the very best!!
See his original post below: