APC National leader, Bola Ahmed Tinubu, Osun State Governor Rauf Aregbesola , Ondo state Governor Rotimi Akeredolu in Ibadan today to officially receive Chief Alao Akala, Actress, Funke Adesiyan, Teslim Folarin and other PDP members into APC.
The Peoples Democratic Party (PDP)'s reconciliation with former Governor Rashidi Ladoja and the new understanding among Abiola Ajimobi, his predecessor, Adebayo Alao-Akala and former Senate Leader Teslim Folarin have signaled new alignments in the Oyo State politics, which may shape the 2019 general elections.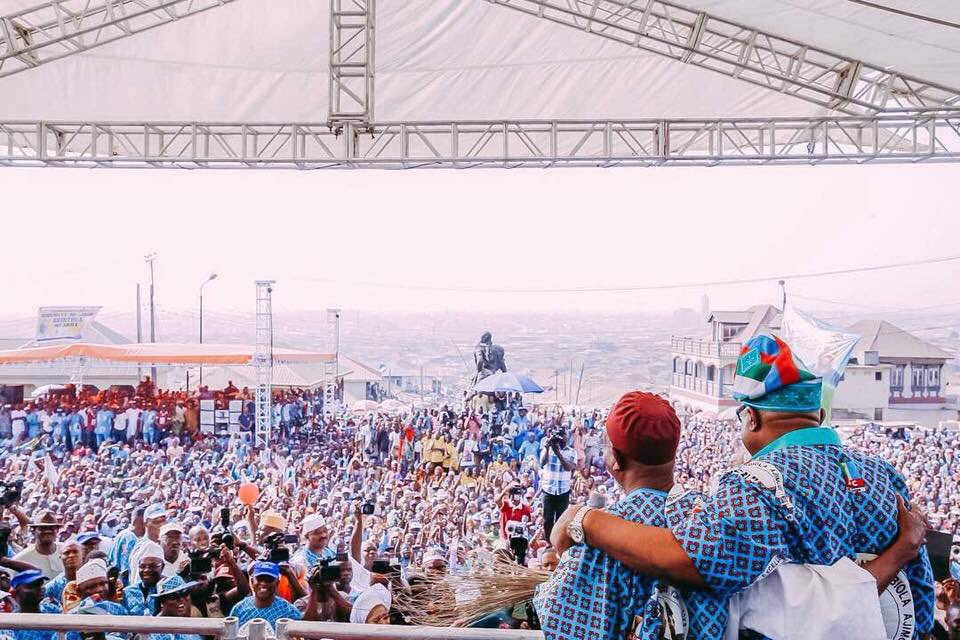 A surprise photo had earlier surfaced on social media recently, suggesting yet another realignment of forces in preparation for the 2019 elections. It was a group photograph of Ajimobi, Alao-Akala, and Folarin in a relaxed meeting in London, the United Kingdom. The conviviality of their mood conveyed a political fraternity, which made analysts believe that they may have been united for the 2019 elections.
Since Akala and Folarin fell apart in 2010 over the PDP governorship ticket for the 2011 election, both politicians have not resolved their crisis until lately. Yet, Folarin supported Ajimobi in the 2011 elections in spite of the fact that they belonged to different parties. While Folarin was in the PDP, Ajimobi contested on the platform of the defunct Action Congress of Nigeria (ACN). It is believed that Folarin supported Ajimobi to spite Akala, who sought a second term to thwart Folarin's governorship ambition in the 2011 poll. Besides, Folarin and Ajimobi are Ibadan indigenes who have a common tie with the late Ibadan politician, Chief Lamidi Adedibu.
In another meeting, recently, Akala hosted Ladoja in his Bodija, Ibadan home. It is believed that the latter led the PDP team to woo Akala back to the party.
From the two major meetings, it became clearer that Akala will be a valuable bride to court in the 2019 election in Oyo State. His value is largely due to his popularity in Ogbomoso, his birthplace. From 2007 till date, Ogbomoso voters have expressed solidarity for the former governor through landslide victory he recorded in all of the elections.
PDP will also wax stronger due to the return of Makinde and Ladoja.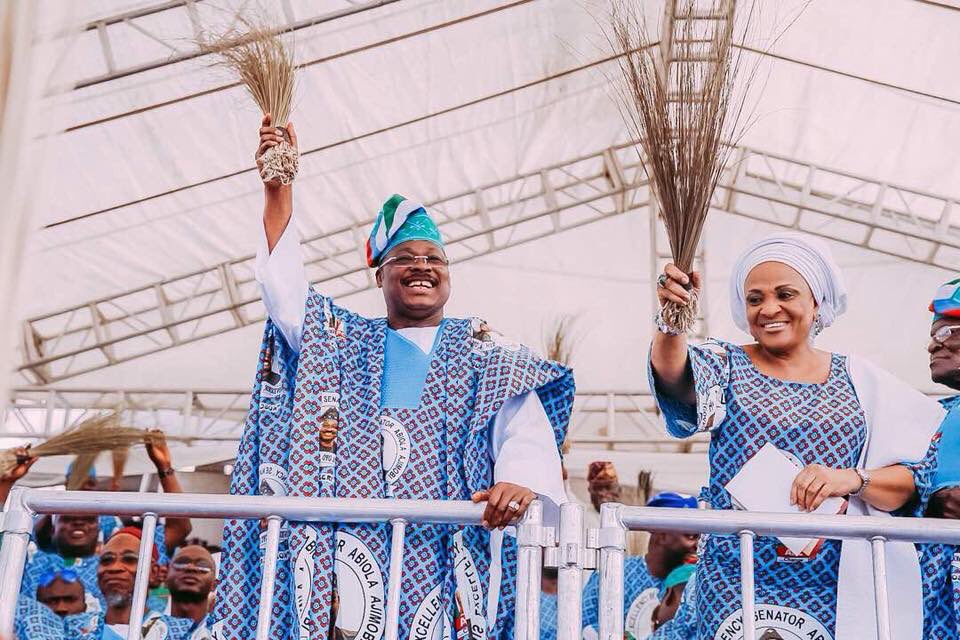 Akala staying back in the APC if he has the assurance of Ajimobi for joint ownership of the next administration. He will naturally prefer an arrangement where he would not be directly under the leadership of Ladoja for fear of revenge and uncertainty of party and policy decisions. If he operates in the same party with Ajimobi, Akala will interpret it as working with a friend and equal rather than under Ladoja where he would be a subordinate.
For this reason, the return of Ladoja and Makinde will do little to upstage the APC in the next election because of its strength in Oke-Ogun, Oyo, Ibarapa, Ogbomoso, and Ibadan. The APC's strength in Ibadan will also slightly grow, should Folarin perfect his defection to the party before the next election.
The former senator has good reasons defecting to the APC. It will be a time of reward for him for his support for Ajimobi since 2011. He will be a major voice in the APC, officially coming under Ajimobi who will have served two terms of eight years. Also, his defection will reduce the strength of the PDP in Ibadan while wielding more influence as a leader of the party in power, both at the federal and state levels.
All these mean that the next election in Oyo State may be between APC and PDP, unlike in 2015 when five major parties struggled for supremacy. They were the APC, Accord, Labour Party, PDP, and SDP. This time, Accord and SDP, which were imported as safety nets, will be dead.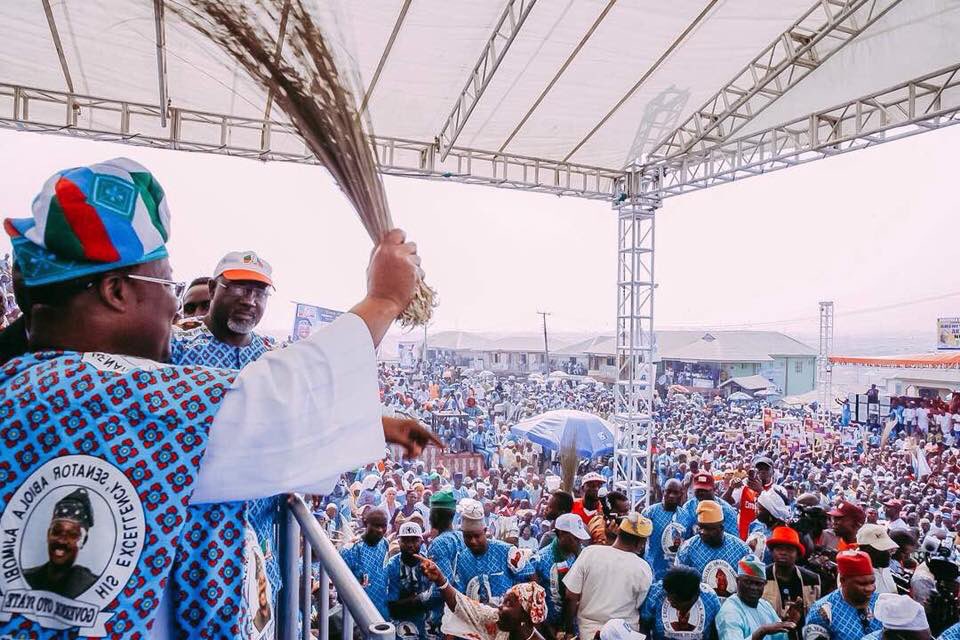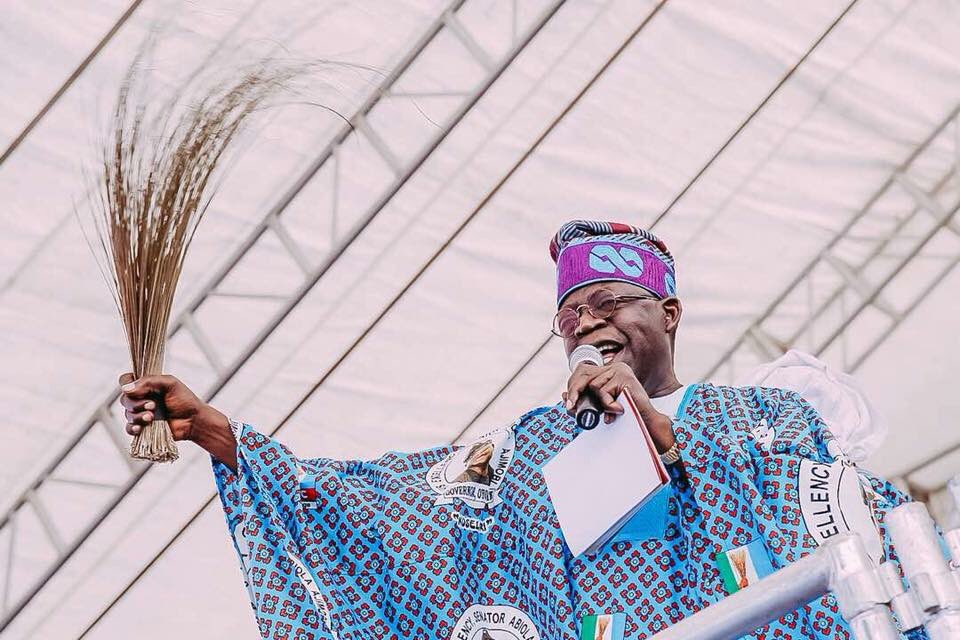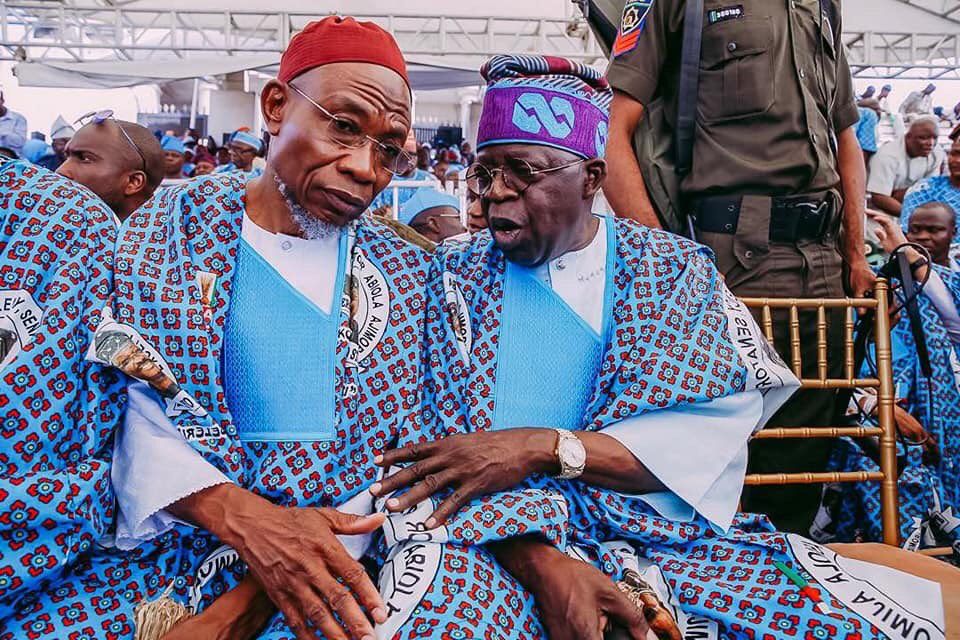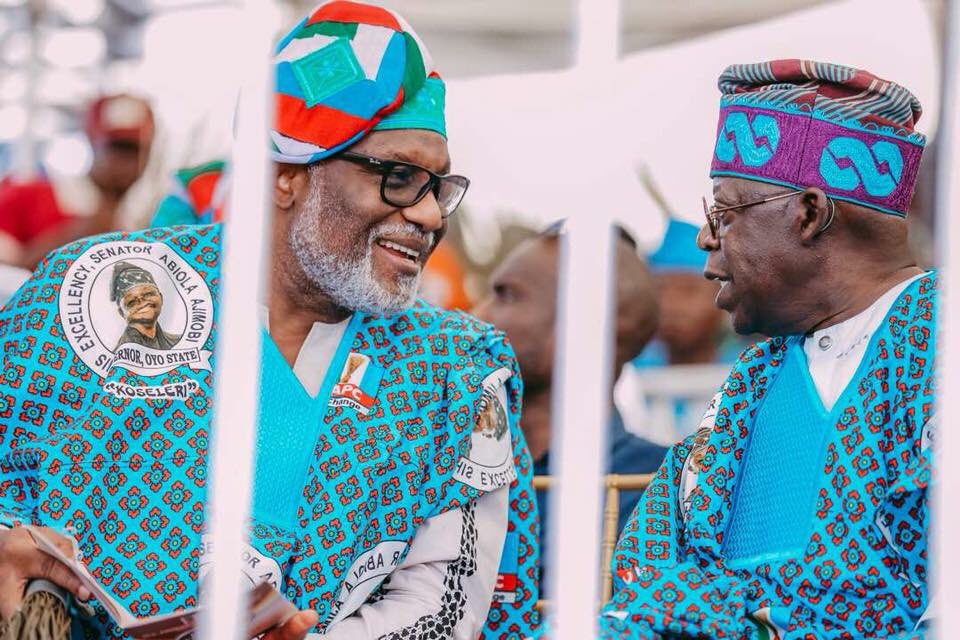 Town unions including Ibadan Elders, Central Council of Ibadan Indigenes (CCII), Ogbomoso Parapo, will wield great influence in determining who becomes governor and other top positions.
But, their influence will somehow wane, if the above expectations come to reality. The PDP will solely determine its candidate before seeking their endorsement. The APC may honour them by letting them see the reasons they will like to present their candidate but will not likely pander to their choice if they differ.
Other implications include the fact that the campaign will be tough and that the electorate will be divided into two sharp sentimental groups with fierce support for their parties and candidates.