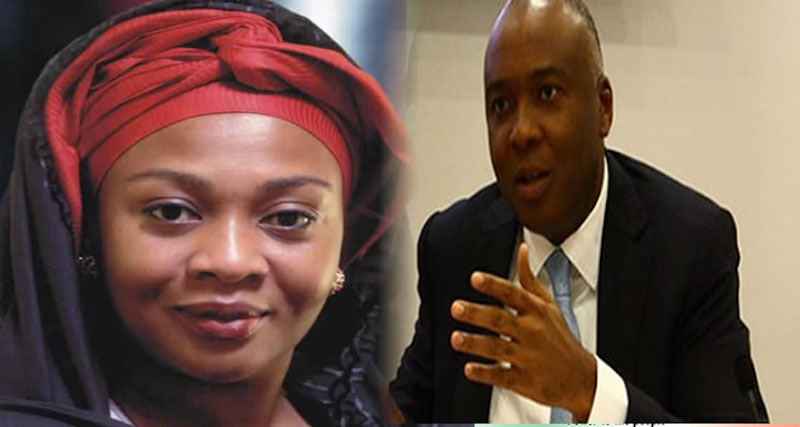 Some members of the All Progressives Congress (APC) under the Kwara State APC Caucus have regarded the nomination of Senator Gbemisola Saraki as minister by President Muhammadu Buhari as indirect restoration of the Saraki dynasty in the state.
The group said that already, her announcement as a minister-designate had thrown the defeated Saraki dynasty into celebration moods.
The APC Caucus Chairman and Secretary Yusuf Mohamnmed and Buhari Aliyu added that if they had their way with President Buhari, "we would have preferred another person from the state to replace Senator Gbemisola Saraki in order to save the people of the state the nightmare of going back to the dark days of the Saraki's reign again."
They hailed the president for re-nominating Alhaji Lai Mohammed as minister-designate, adding that "we wish however, like to state that we have received the nomination of Senator Gbemisola Saraki with mixed feelings.
"We are very apprehensive of the fact that as the saying goes, 'blood is thicker than water.'
Therefore, we are afraid that the appointment of Senator Gbemisola Saraki as a minister, is likely to bring back the sad memories of the retrogressive political activities of the Saraki
dynasty, which impacted negatively on the lives of majority of the people of the state.
"We are of the believe that we have been able to defeat and wean ourselves from the Saraki's negative political influences and strongholds that have left bitter and sour tastes in the mouths of majority of the people of the state during the divinely inspired victory of the people in the last general elections in the state.
"However, we are now very worried and unhappy that the appointment of Senator Gbemisola Saraki as a minster, would most likely provide easy access and platform, which shall be employed to bring back this era of the misrule and financial rape that were imposed on us in Kwara state, during the past 16 years of political control by the Saraki dynasty which Senator Gbemisola Saraki was also an active participant