The proverbial 40 days of thief became reality to a man who stole music systems in the town of Masindi when a swarm of bees attacked him at his hideout. The unidentified man was forced to return the stolen woofer after the bees attacked him with stings and making a home on his head, neck and almost half of his body.
Carrying the woofer in one hand and trying in vain with the other to chase the insects, the man marched in the streets without a shirt as he returned the stolen items to the owner in the little Ugandan town. "A guy stole woofers in Masindi town and these bees were sent to arrest him. Someone direct me to the Musawo please," Facebook user Basudde Sam posted on his page.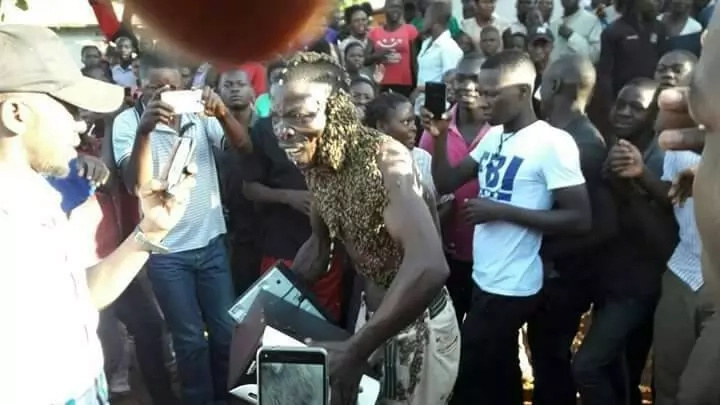 The photos of the disgraced man surface on the internet but TUKO.co.ke could not independently verify when the incident happened. Recently in Kenya, bees had been attacking people with the most memorable being when a swarm of bees attacked protesters outside the Supreme Court.