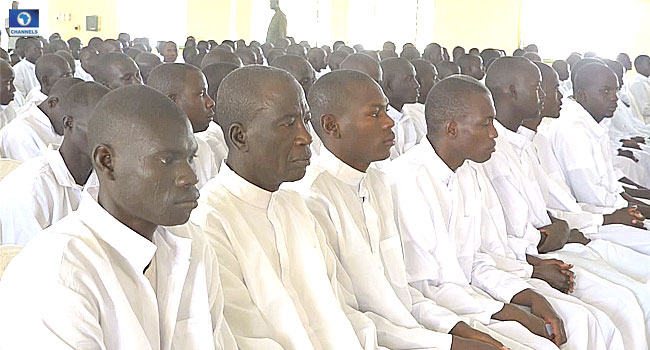 Some repentant members of the Boko Haram sect have asked for forgiveness from their respective communities.
The former insurgents asked for forgiveness on Thursday while taking an oath of allegiance to the Federal Government at a rehabilitation camp in Gombe State.
They had willingly surrendered to security forces who helped them in the process of being re-integrated into the society.
After 11 months of de-radicalization with Operation Safe Corridor of the Nigerian Army, the repentant terrorists are pleading to be taken back as normal citizens
During their stay in the camp, they undertook vocational training as well as other programmes aimed at transforming their lives.
The Commandant of De-Radicalisation, Rehabilitation and Reintegration camp, Colonel Beyide Martins, declared the repentant terrorists fit to be part of the society again without any fear.
One of the ex-terrorists, Bala Shuwa, who spoke in the Hausa language saidc he was indeed transformed and was optimistic that himself and his other colleagues would be accepted back to the community.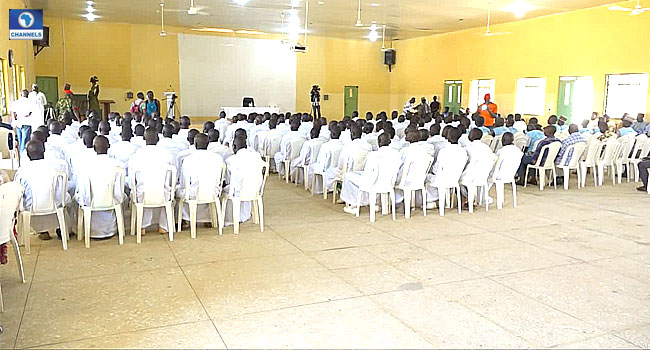 He, however, appealed to members of their families not to stigmatize them, saying that they have learned from their past mistakes to be better ambassadors.