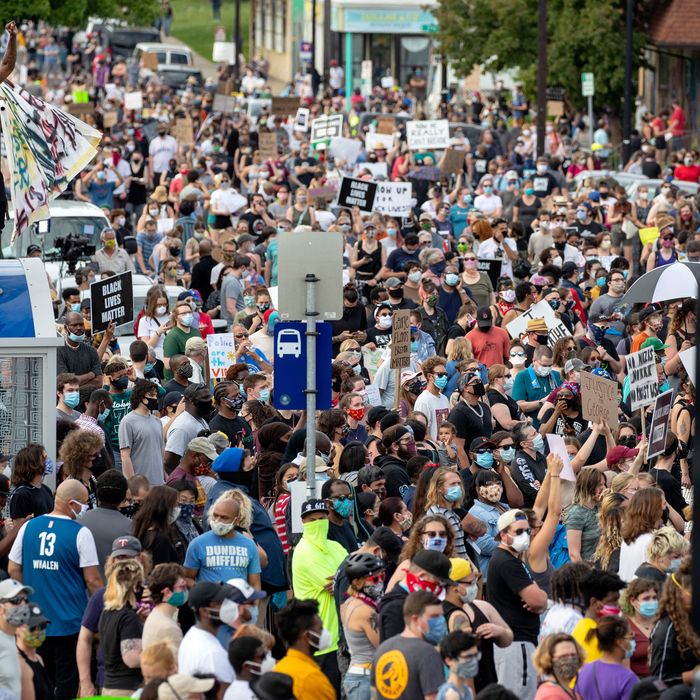 On Tuesday afternoon in Minneapolis, hundreds of people gathered to protest the death of George Floyd, a 46-year-old black man killed in police custody on Memorial Day. What began as a peaceful protest ended with a smaller group of demonstrators clashing with law enforcement. Police in riot gear were eventually called to the city's third district to quell the demonstration, using tear gas and rubber bullets.
Late on Monday, a video emerged of a police officer digging his knee into Floyd's neck, pinning him to the ground next to a squad car. While lying facedown, Floyd groans and screams "I can't breathe." Bystanders ask the officers to allow Floyd off the ground to check his pulse, to no avail. The video ends with Floyd, apparently unconscious, being loaded onto a stretcher. He died a short time later at Hennepin County Medical Center.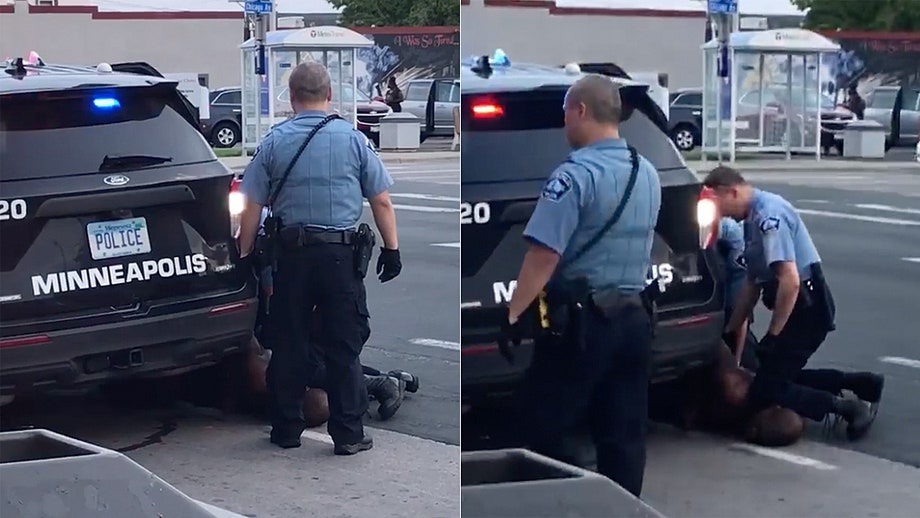 Twenty-four hours later, hundreds gathered at the intersection where the incident occurred. There were chants of "It could've been me," and "I can't breathe." The phrase uttered by Floyd in his final moments became a rallying cry in the Black Lives Matter movement six years ago, when Eric Garner suffocated in a police chokehold in New York.
After the video of George Floyd's arrest went viral, four Minneapolis police officers involved in the incident were fired. Protesters told CBS Minnesota that while they're glad the officers were fired, justice won't be served until they're charged and convicted. The 911 call reportedly involved the use of forged documents at a deli — a nonviolent offense. On Tuesday, the FBI also announced it would investigate Floyd's death in police custody.
Many of the protesters who gathered outside the deli on Tuesday afternoon wore masks and tried to practice social distancing. In the evening, the demonstration moved to the Minneapolis Police Department's third precinct offices and tensions escalated. A much smaller group of demonstrators vandalized the building, breaking a window and spray painting squad cars. Police then showed up in riot gear and fired tear gas and flash grenades, as some protesters hurled rocks and other objects at them. "It's real ugly. The police have to understand that this is the climate they have created, this is the climate they created," one protester told CBS Minnesota.
On Twitter, Minnesota state representative Sydney Jordan noted the difference between how police responded on Tuesday, and how they handled reopening protests at the state capitol earlier this month, in which demonstrators calling for an end to the coronavirus shutdown were heavily armed.