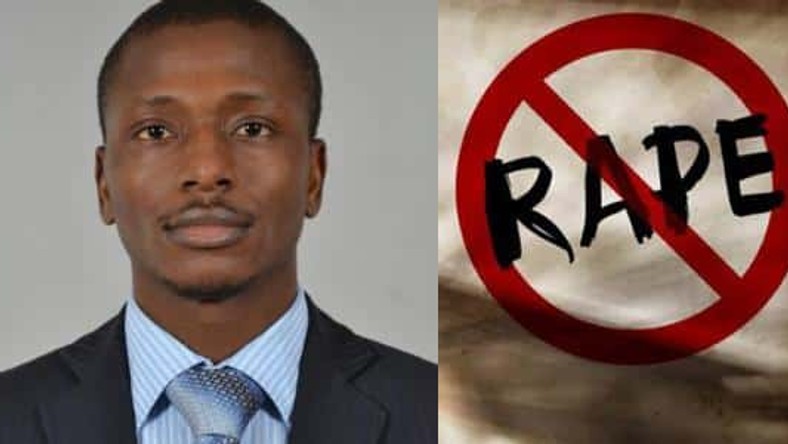 Dr Tijjani Faruk the medical doctor accused of raping patient, has denied penetrating the patient but confessed that they had sex.
The doctor while standing before an investigative panel set up by the Ministry of Health to investigate the matter, made the contradictory statement.
In an audio recording of the panel sitting obtained by Daily Nigerian, the doctor was heard admitting to having sex with the patient but later said the sex was without penetration.
"To the best of my recollection, the only time she came to common room was that very Saturday, which she came with a small girl.
"I have something to say here. I want us to trash this issue. The truth of the matter we had sex with Zuwaira (not her real name). Yes, yes I am saying this," Mr Faruk confessed.
But when the panel reminded him about the gravity of his confessions, he made U-turn, saying there was no penetration during the sex and it was not rape.
"I did not rape Zuwaira. I swear to Almighty Allah, know that I am saying this because we are all men here. Zuwaira came to me not once, twice or trice."
Again, the panel again cut in to remind him that all his confessions were in record, and then Mr Faruk tried to change the narrative.
"The sex I had with her is not the type you penetrate, not that. I am sorry if the word sex is what penetration means… Not that. She just came and played with me. The truth is that we played to that extent.
"And when I noticed her antics, that was the day I started avoiding her. As I noted in my statement, I started avoiding her because of her advances towards me.
"The truth is that I never had sexual penetration into Zuwaira."
Again, one of the panel members interjected, asking rhetorically: "so it was just romance"?
"Yes, it was just that. Let me just say romance," Mr Faruk added.
But while testifying, Zuwaira, the alleged victim claimed the medical doctor actually had sex with her after he administered sedative injection on her.
"I swear to Almighty Allah I am saying the truth. If what I said on Dr Tijjani is not the truth, provide me with Holy Qur'an, let me take ablution and take oath with it.
"On the fateful day he raped me, Dr Tijjani called my husband and asked him to send me to him the next day at 10am for further medical examination."When I met him in his office, he asked me to go and wait for him in the theatre.
"There was nobody in the theatre except two of us. He administered intravenous injection on me, saying it will make me lose sensation during the examination."He then asked me to lie on a bed and UnCloth. I started losing consciousness as he prodded on my body. I could remember the swinging moments I felt before he asked me to dress up.
"As I managed to dress up, he then called a girl to lead me to common room as I complained about the dizziness."There was another bed in the common room where I lay. After that I completely lost consciousness.
"At around 7pm, I woke up to see sperm all over me. He was just by the side."When I asked him why he raped me, he apologized and warned me not to tell my husband as it could lead me to divorce.
"When I asked him what should I tell my husband if he raised issues over why I stayed long with him, Dr Tijjani said I shouldn't bother as he would call my husband to explain to him.
"Dr Tijjani actually raped me and sought my forgiveness when I regained consciousness," she told the panel.