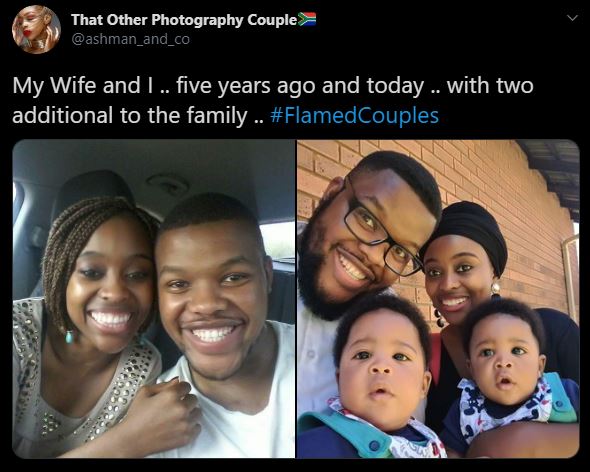 You know we get all up in our feelings when we see social media posts like these — this gentleman is showing us what growth looks like and we're most definitely here for it!
@ashman_and_co on Twitter warmed the hearts of many when he shared before and after photos of his adorable family which are just five years apart.
He shared the photo of when it was just himself and his spouse with bright smiles on their faces as they navigate through life together and another one, a recent one of them adding two more cuties to their lives.
The photos have since garnered thousands of likes on the social media platform cause it's definitely hard not to love to see photos like these…
Check out the photos below,