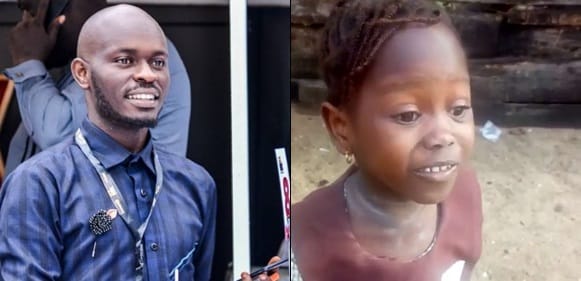 An aide to Babajide Sanwo-Olu, the governor-elect of Lagos State, has corroborated an earlier report that a suspected drug trafficker, Olufunke Phillips, worked in the media team of the governor-elect during his gubernatorial campaigns.
Mr Olusesan Daini, who is head of media committee of the Sanwo-Olu campaign organisation, confirmed the report to Guardian on Friday, but said Phillips was brought on board only as a consultant "for the purpose of election".
We reported earlier that a Germany-based journalist, Ruona Meyer, on Friday morning called out Mrs Phillips on Twitter for allegedly being a renegade drug dealer who was charged with illegal possession of 3.14kg of cocaine in 2007.
The governor-elect's aide was reportedly arraigned before Justice P.I Ajoku of the Lagos Division of the Federal High Court alongside 25 other suspected drug barons. She was said to have jumped bail and was evading court trial ever since.
Meyer called Phillips out, whom she described as her former business partner after the latter allegedly stole a business idea she once started.
The journalist also said she needed to dissociate herself from Phillips to avoid being linked to the "cocaine smuggling" charges that the latter is facing.
"I'm making this PUBLIC disclaimer to FULLY dissociate myself from business dealings I had with @FunkePhillips in 2015/2016, which I terminated in 2016 after I found out @FunkePhillips is facing COCAINE smuggling charges (with a 2009 court case); and on 4 July 2011, @ndlea_nigeria listed her as skipping bail," the journalist said via Twitter.
She narrated, "In 2015, I originated and conceptualised a blog and event portal on the business of drinking, from a female perspective. I needed a face for it, as I was not based in Nigeria. This is where @FunkePhillips came in. I later called it The Beverage SPACE
"I set up all email, Twitter, Instagram, Facebook accounts, paid a designer to make a logo (seen here for August 2015), everything. All @FunkePhillips had to do was go to events/bars, send in little notes, writings.
"I handled the blog, edited written copy, tapped my contacts in Corporate Communications, PR & media in general, to boost our networks. @FunkePhillips had no money at the time, so I handled practically all costs including domain hosting, calls to contacts, sending proposals for sponsored events planning hangouts, generating content ideas and even doing interviews from Germany with my Nigerian contacts.
"We started to make progress in a very short time; I flew into Nigeria, arranged meetings with my contacts, I will not mention them here, as they are private people and I may need their private testimony for court.
"Soon, we were about to get into signing partnerships, when my manager in Germany reminded me to do a character check on @FunkePhillips. I remembered I'd heard some absurd rumours, and went online to check
"I discovered @FunkePhillips was arrested in a Lagos airport with 3.14kgs of cocaine, and skipped bail, prompting then @ndlea_nigeria chairman Ahmadu to list her among wanted "drug barons" in July 2011."
Advertisement
Meyer said after Phillips was bailed, she used her contacts in the Nigeria Prisons to confirm the allegations against her and asked her to explain her involvement in the alleged drug peddling charges. Meyer said Phillips told her that she "went through a lot to settle the case."
Meyer further said, "I therefore asked @FunkePhillips for her documents of acquittal. She responded that this was the work of her enemies. With such answers, I told her I could NEVER work with her on any basis; we needed to cut all ties immediately.
"Specifically, I told @FunkePhillips I would pay off those I had contracted to work for us, handle all the bills, take down everything to do with TBS – I wanted NOTHING more to do with a fugitive even if Nigeria is mediocre enough to allow people like @FunkePhillips with a pending drug case walk the streets freely. This absurdity was not going to be my norm.
"I told @FunkePhillips that in fact I did not care what happened in Nigeria. I cared about my career and life in Europe, where even the whiff of an association with criminality is just as bad as criminality.
"Therefore, over subsequent communications, particularly through mutual friends, I asked her to make sure she never referred to me as someone she worked with, never referred to or made similarities to TBS to ensure she never used any similar idea or contacts made, so that people would not subconsciously associate me with her, as we had gone far. @FunkePhillips agreed. I added she was a fraud and must do right by the law.
"HOWEVER I thereafter had major surgery, job moves, and JUST discovered that in fact, shortly after this, @FunkePhillips set up THE BEVERAGE ROOM (TBR), using many ideas, & in some instances, even same contacts.
" Worse still, when I raised the issue 72 hours ago, contacts have since come to tell me they thought I was still a silent partner at TBR, and that is why they joined online groups, bought t-shirts, went to and had events, etc.
"To be clear: I publicly (via social media) tagged @FunkePhillips, asking her to pull down TBR, because it is a rip-off of TBS, and she knows why she has to: Intellectual property theft, and the matter of GROSS criminality.
"@FunkePhillips and her associates have since said I am doing it because I am "jealous" and I want to pull her down because I heard she is an aide to Lagos state governor-elect @jidesanwoolu. FOR THE RECORD: I ONLY JUST BECAME AWARE OF THIS."
As of when this report was filed, Phillips has yet to either deny or admit Meyer's allegations.