It's clearly meant to shock, but you've got to admire her confidence.
Note that even from the front we can still see that famous rear.
Kim also wears little make-up and has her raven locks in a funky top knot, but of course all eyes are fixated on her bottom.
The Keeping Up With The Kardashians star posed for a second, and much less revealing, cover for the magazine.
It's Kim's turn: Photographer Jean-Paul Goude recreated his well-known Champagne Incident shot with the 34-year-old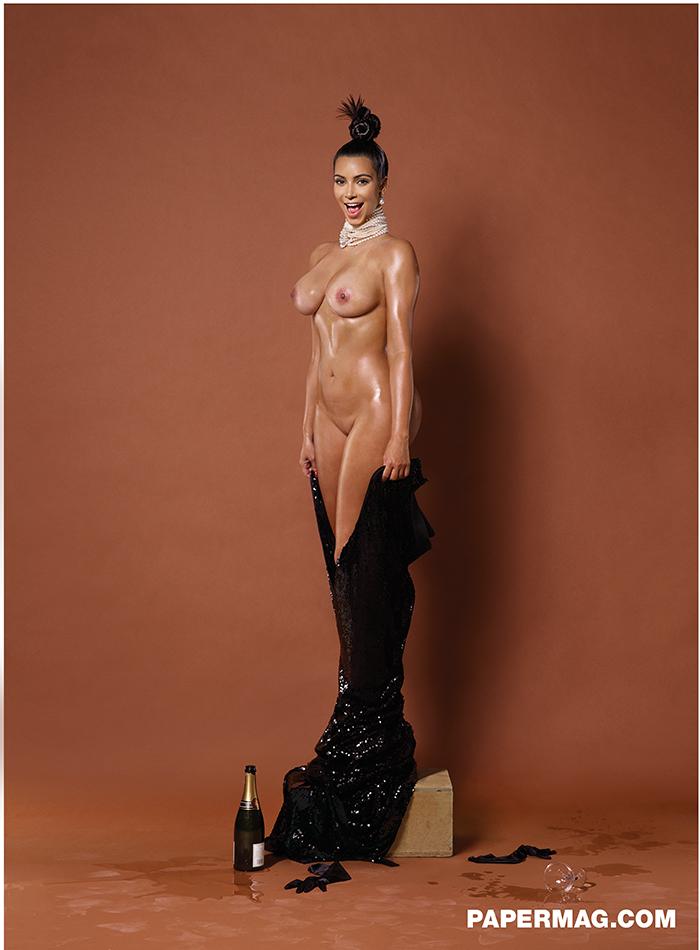 Both covers state simply: 'Break the
internet
. Kim Kardashian.'
After she proudly shared the snapshots to her Twitter page, Kim wrote: 'And they say I didn't have a talent...try balancing a champagne glass on your ass LOL.'
Kanye West was certainly a big fan of his wife's bare bottom photo, and posted it to his own page with the caption: '#ALLDAY.'
The images were unveiled on Paper magazine's website, along with the words: 'For our winter issue, we gave ourselves one assignment: Break The Internet. There is no other person that we can think of who is up to the task than one Kim Kardashian West.
Add caption