Many of us tend not to expect men to cry tears of joy on their wedding day, but why not? It's a beautiful and emotional day for everyone involved. These photos prove that grown boys do indeed cry, and that it can be a beautiful and emotional moment when they do.
There's nothing more wonderful than seeing a couple coming together on their big day to celebrate their love.
From the joy on the groom's face when he first sees his bride to the moment the officiant announces and presents the couple to the crowd, it's magical moments like these that bring us to tears.
I don't know about you, but I've always thought there's something just a little extra special about a groom crying.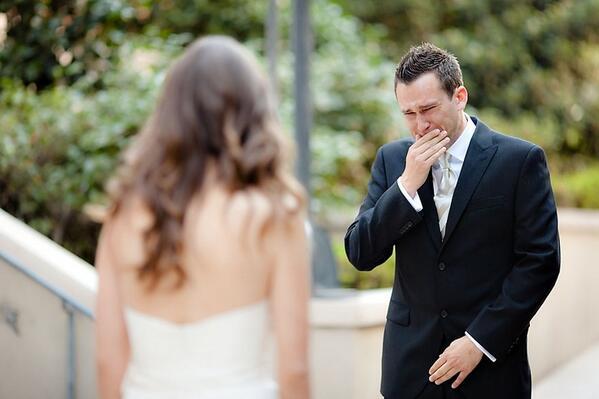 we've decided to compile a list of the most adorable videos of grooms who just couldn't hold their tears back.
These will remind some of us of our big days, and give others of us hopeful aspirations for our big days yet to come.