Anita and Olayemi's BellaNaija Weddings feature with photos by
Jide Odukoya Photography
and
George Okoro Weddings
is a fashionistas dream as the vibrancy of the colours and textures truly celebrate our rich Nigerian culture. The bride designed all her outfits, from her white wedding dresses to her traditional outfits. Olayemi looked suave in his Agbada and suit too.
We love the pink and purple floral decor of the white wedding reception. The day before their white wedding, at the traditional ceremony, the groom Olayemi was ushered in according to the Yoruba custom, to pay homage to the Anita's family, stating his request to marry their daughter. The bride later danced in with her AsoEbiBella and was introduced to her new family.
We loved every part of Anita and Olayemi's wedding, from their traditional engagement to their fun after-party celebrations.
BellaNaija Weddings
wishes the couple love and joy!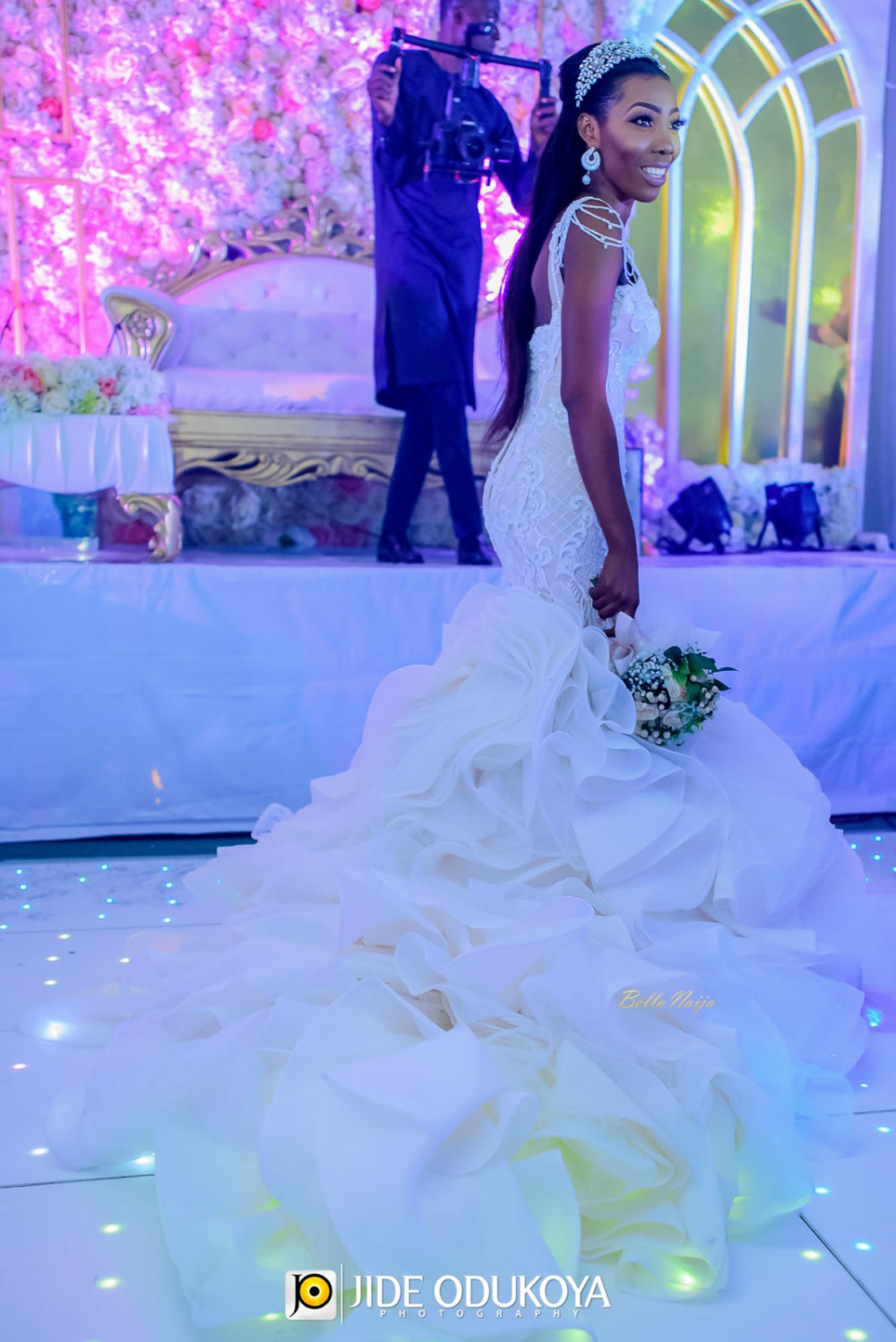 Add caption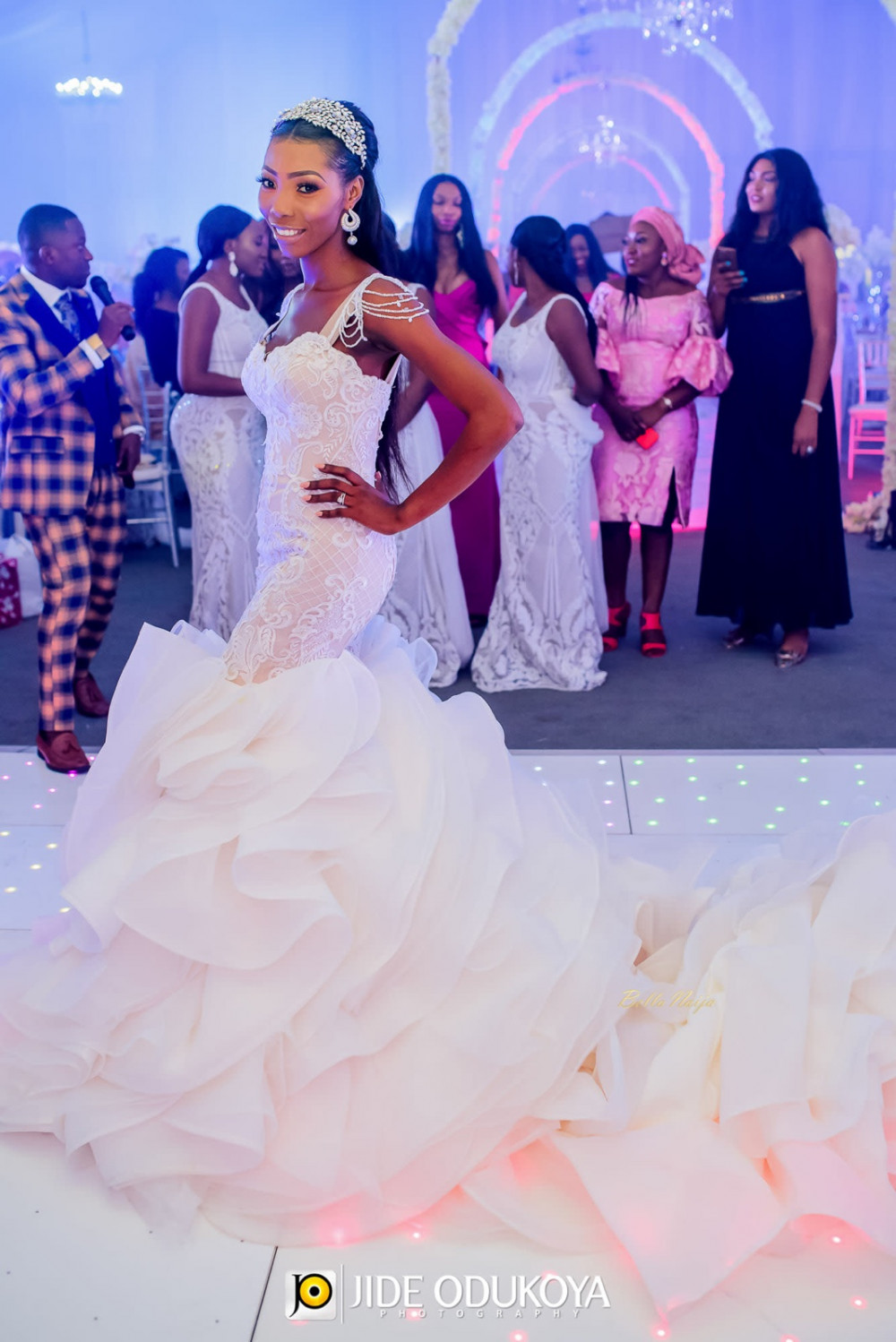 Add caption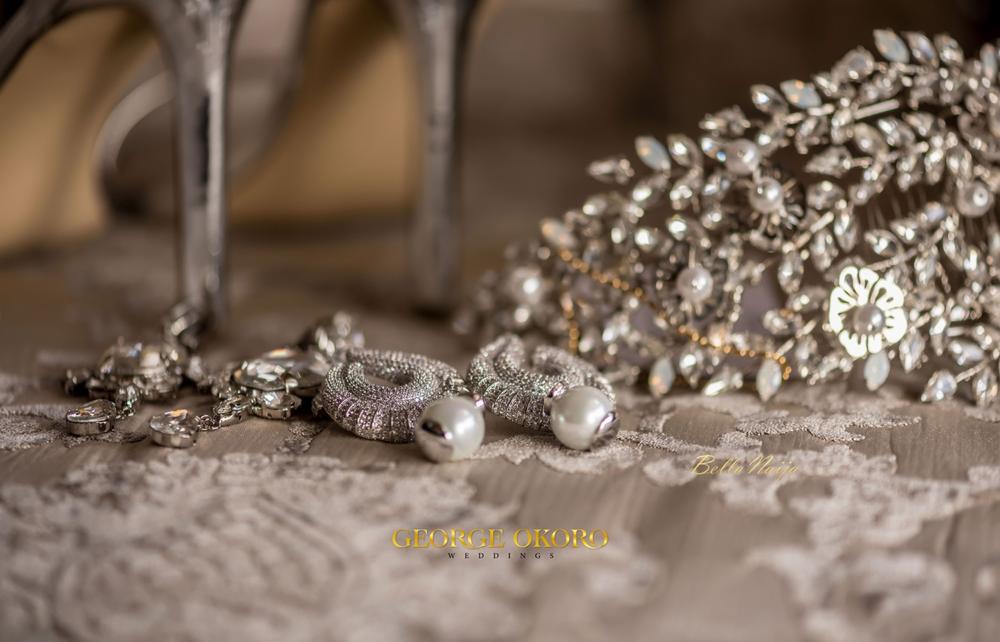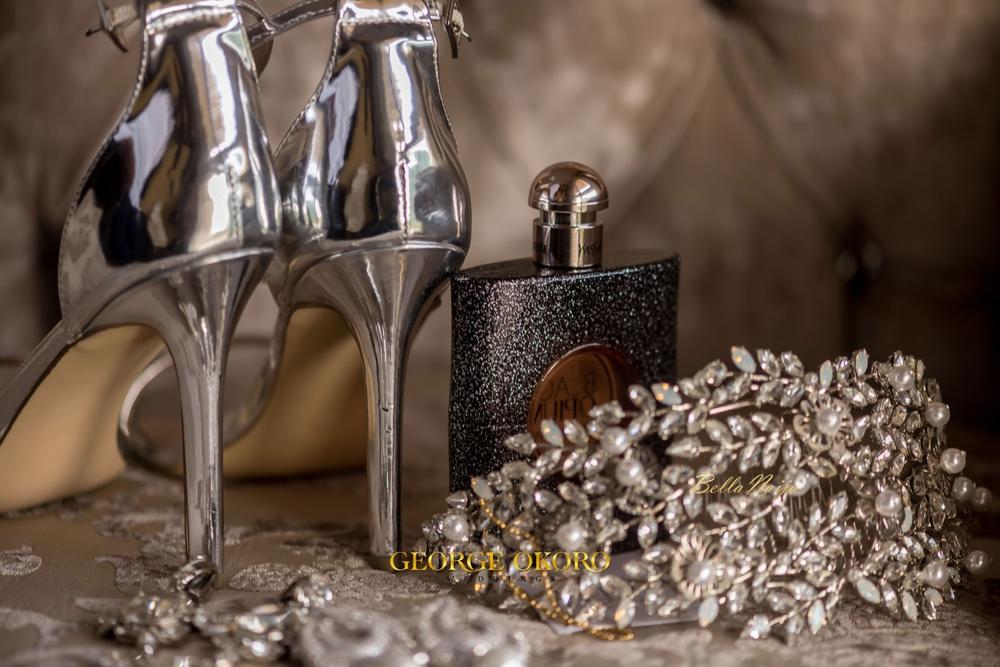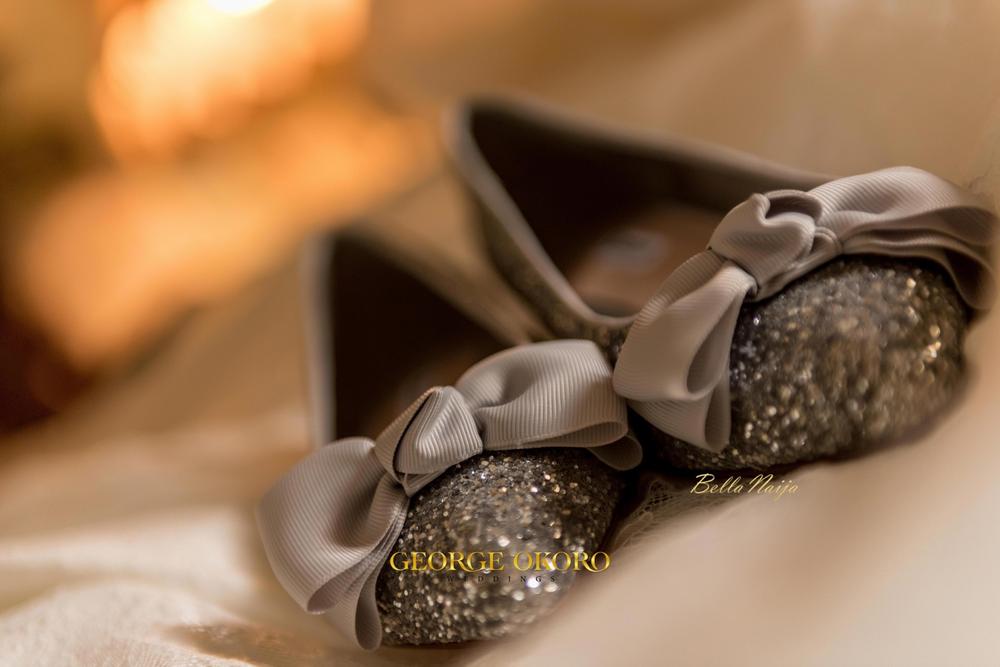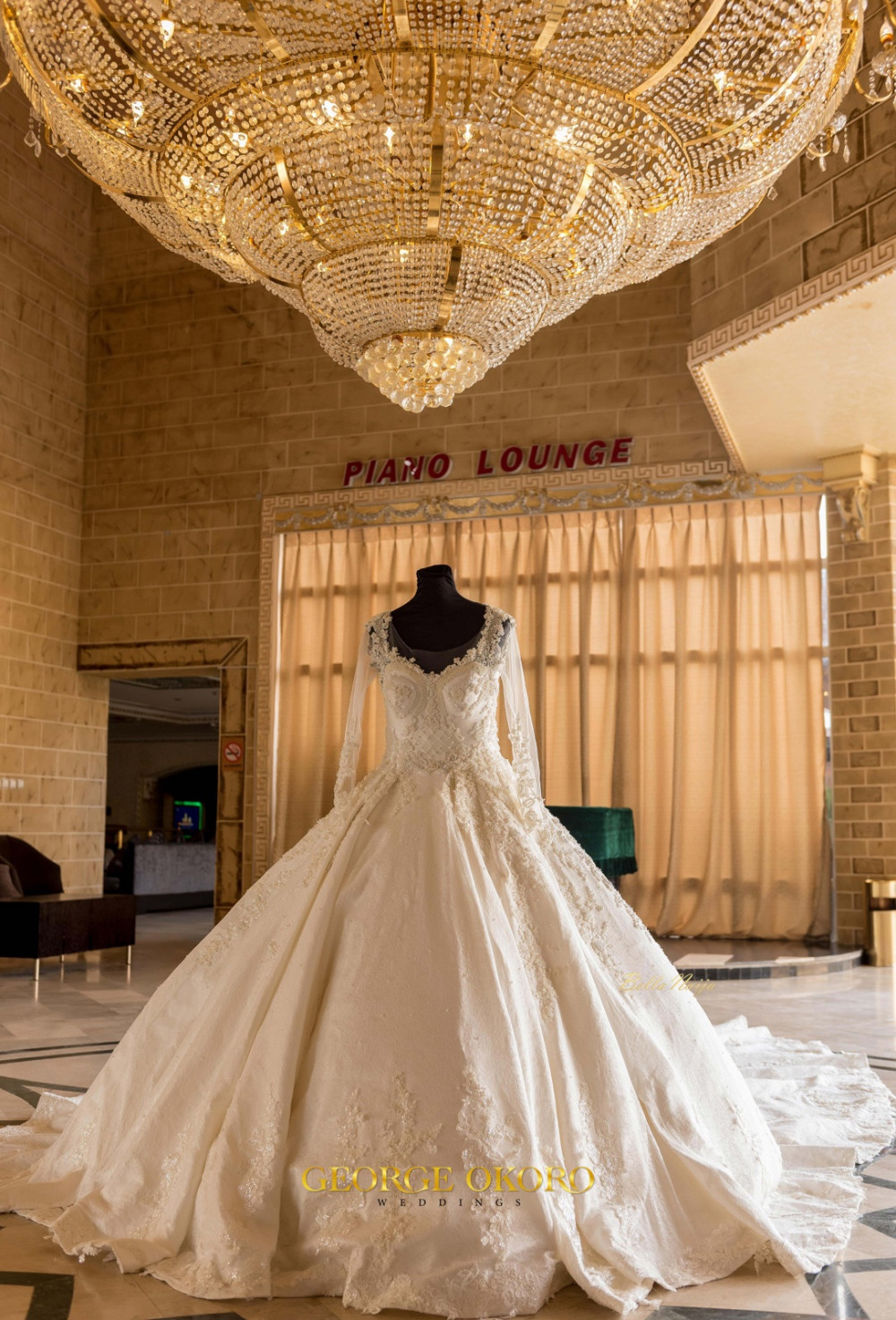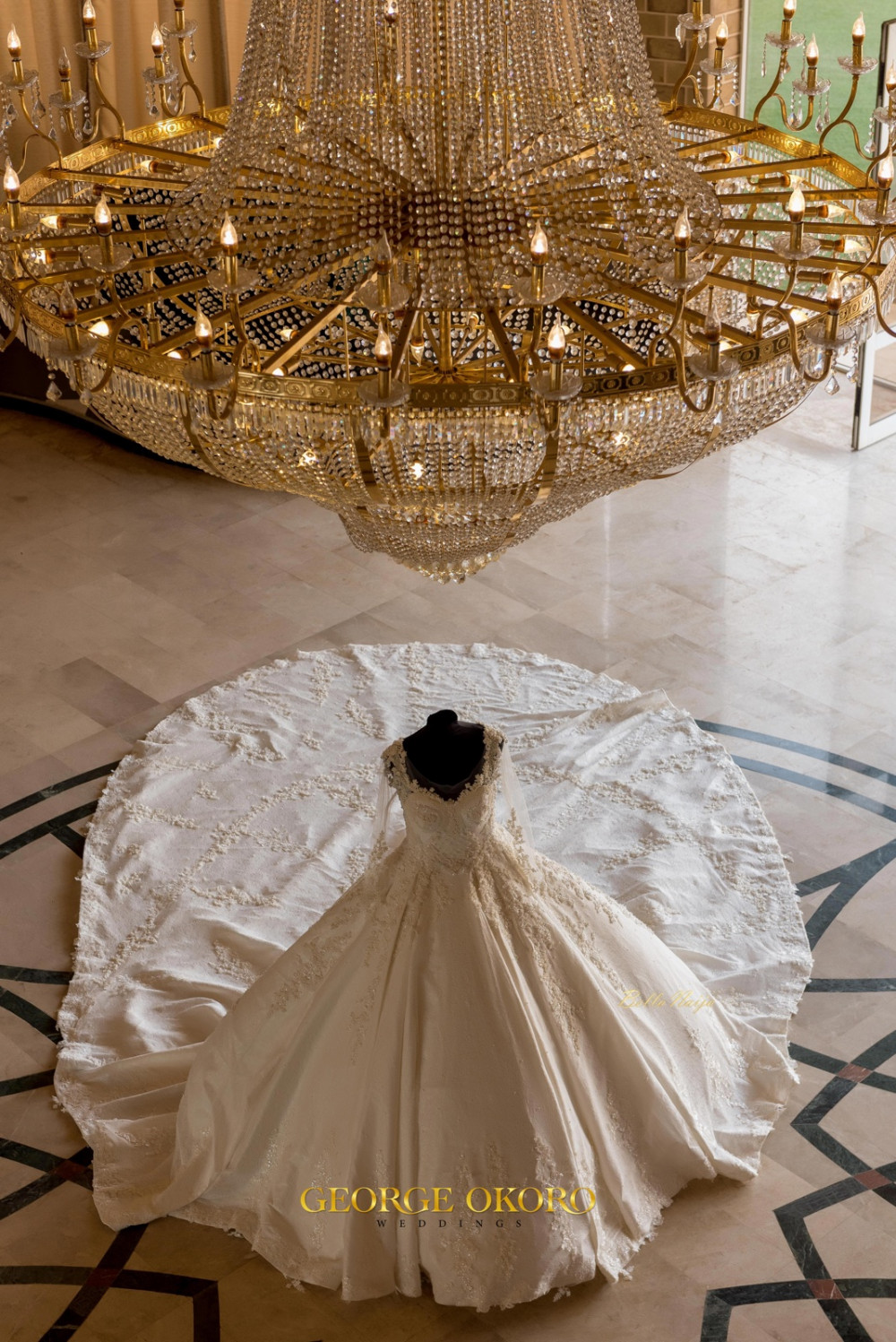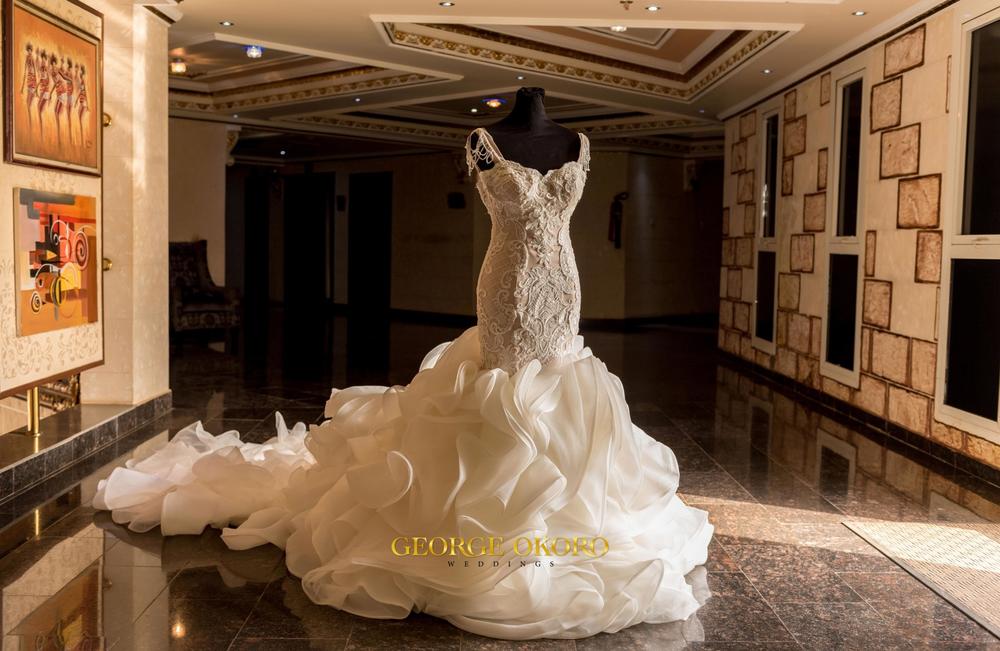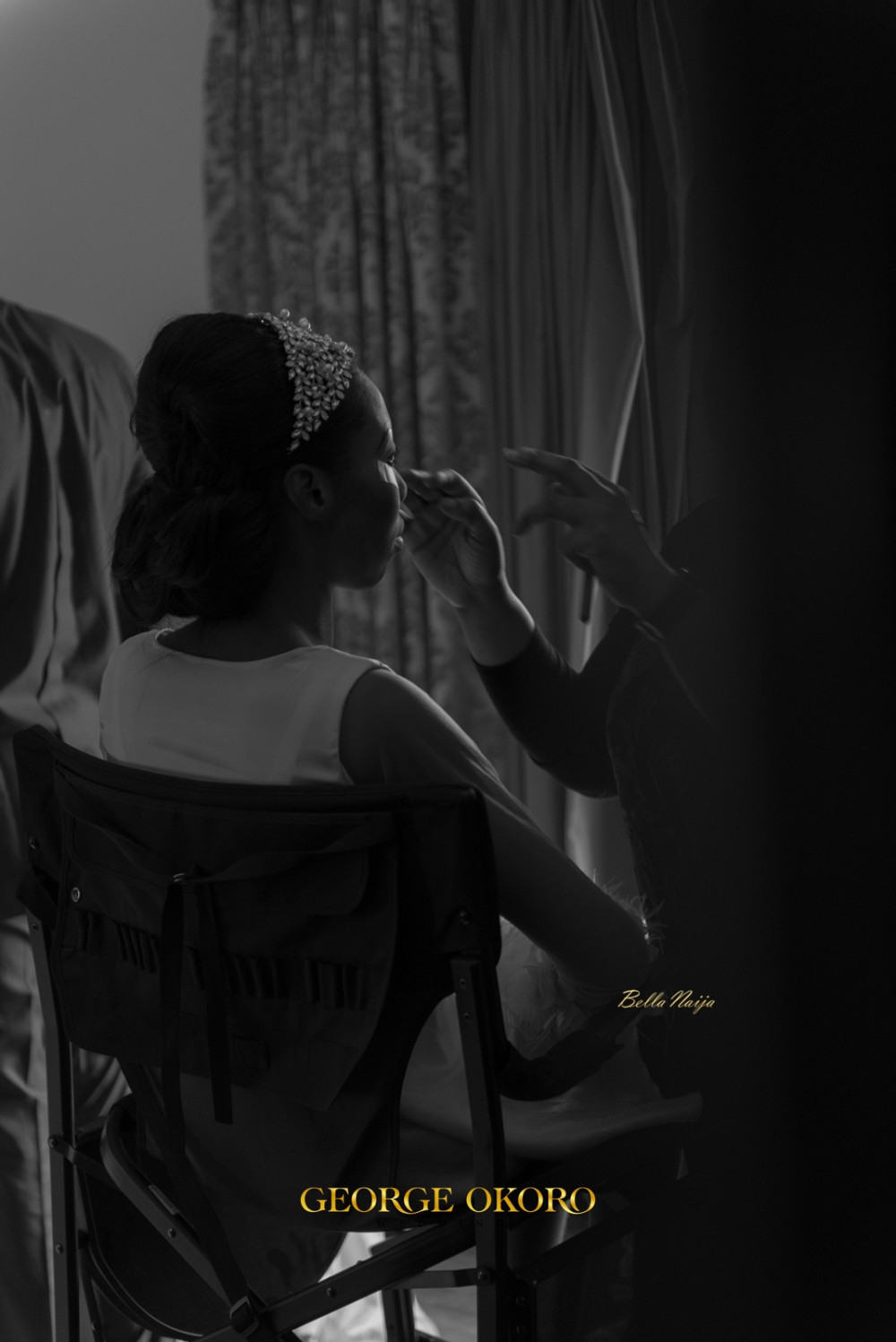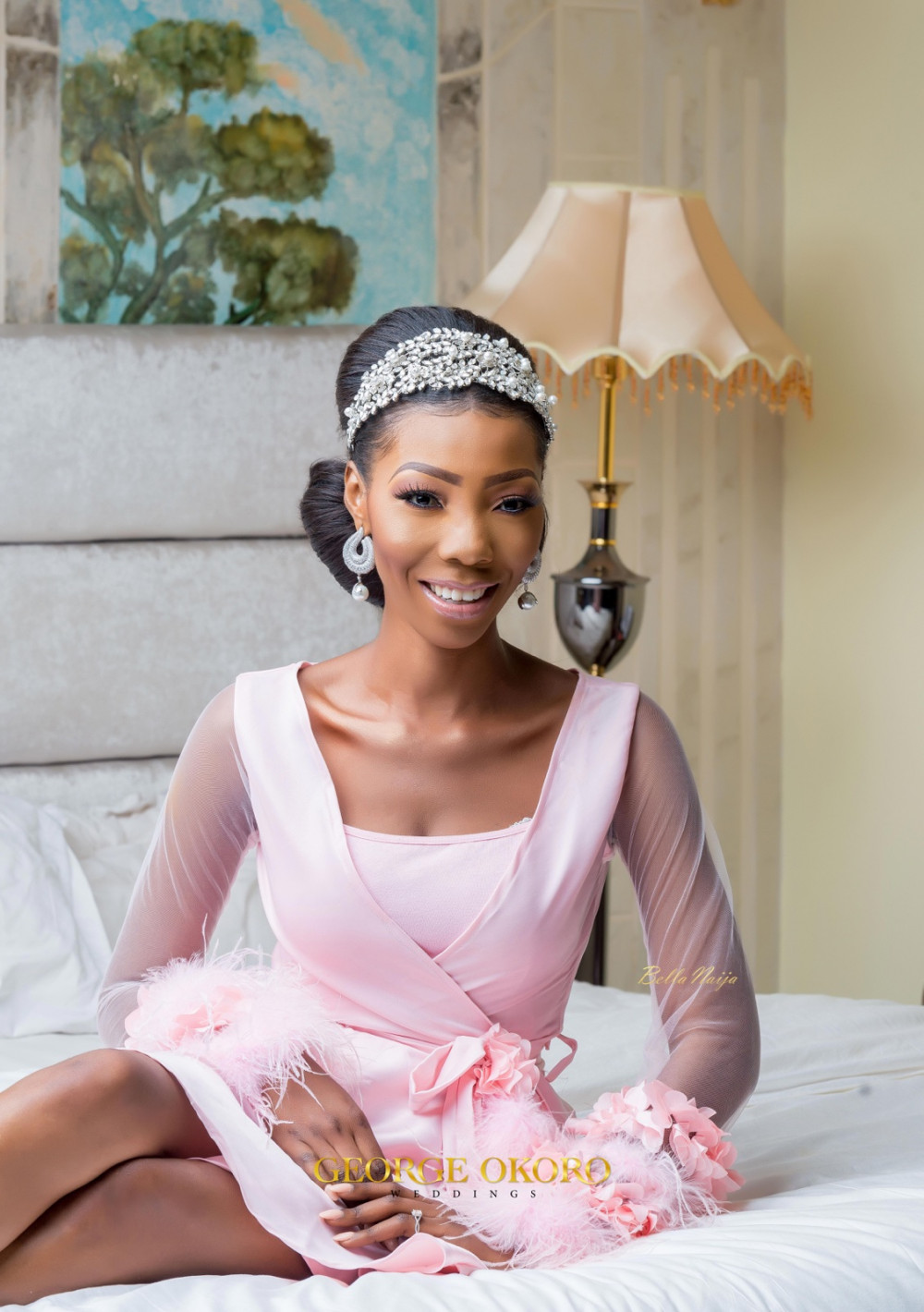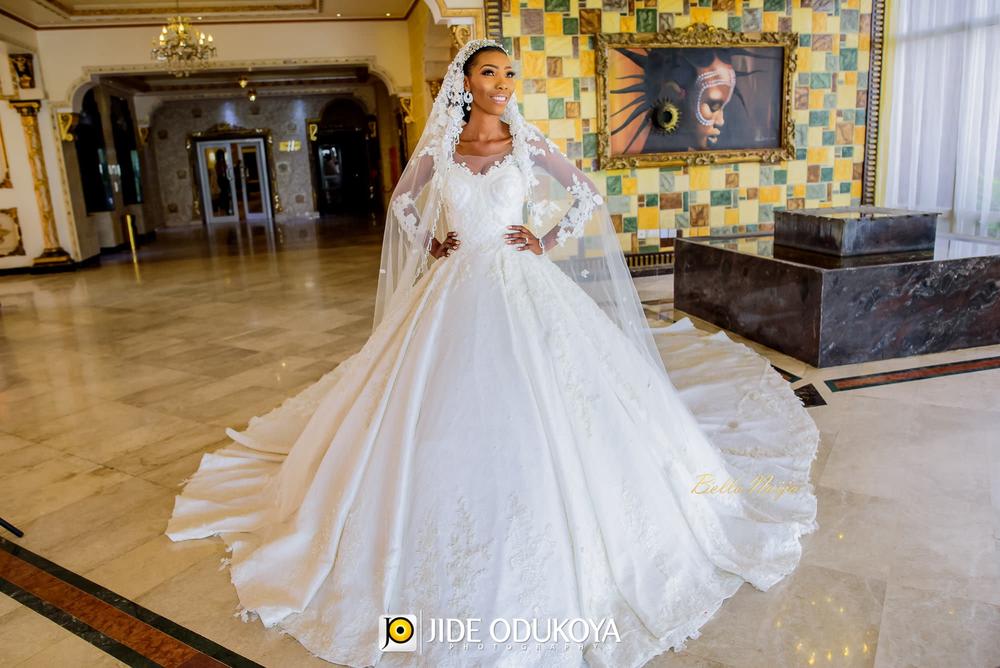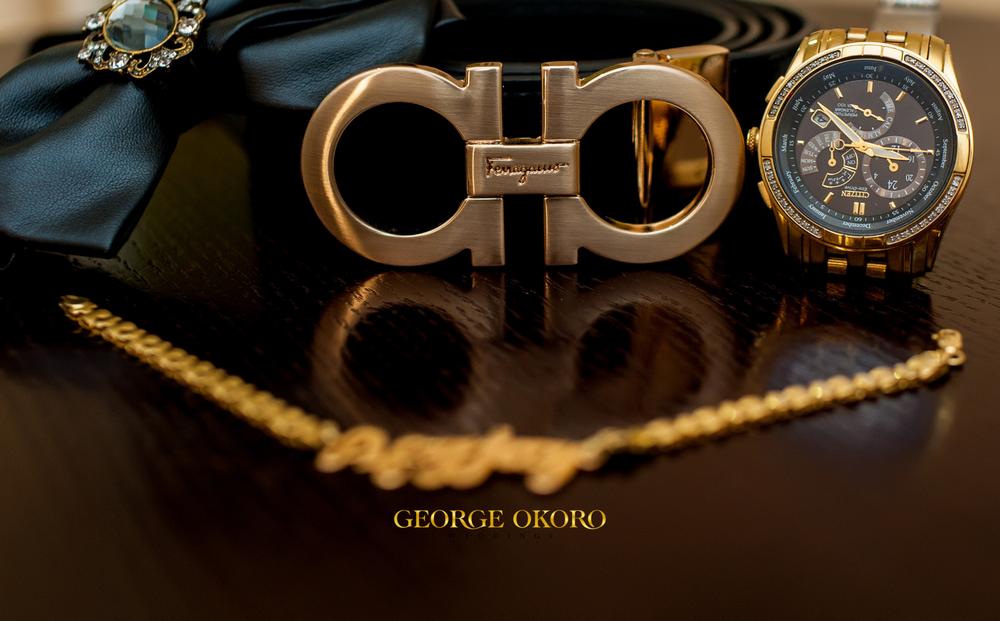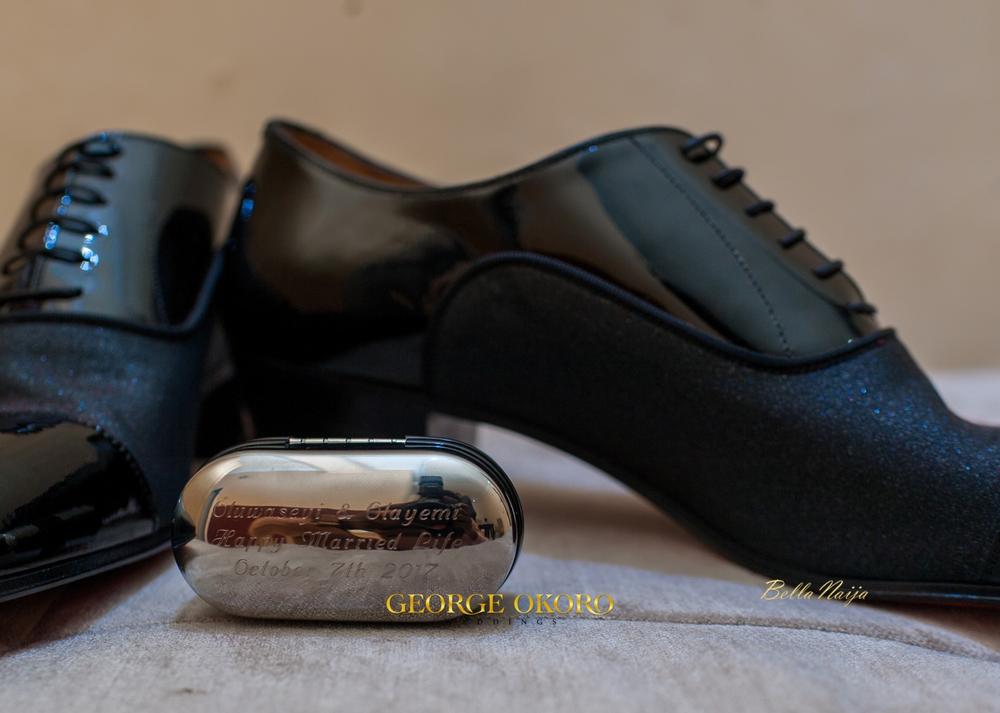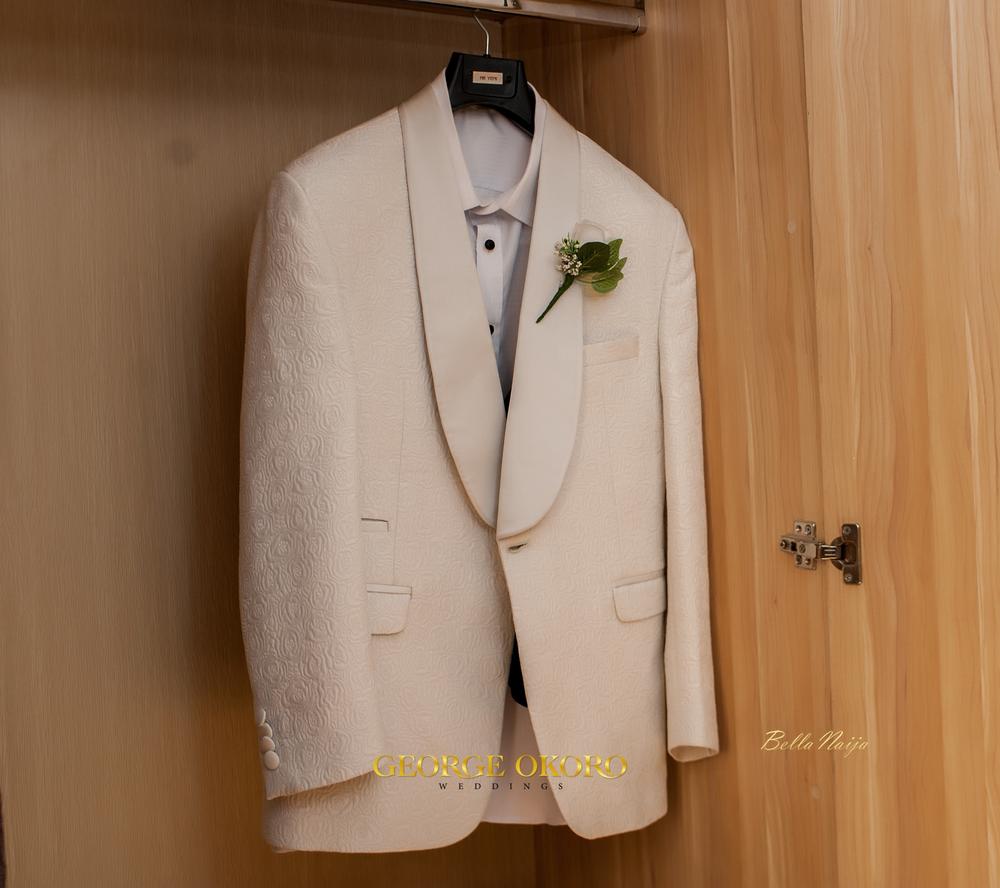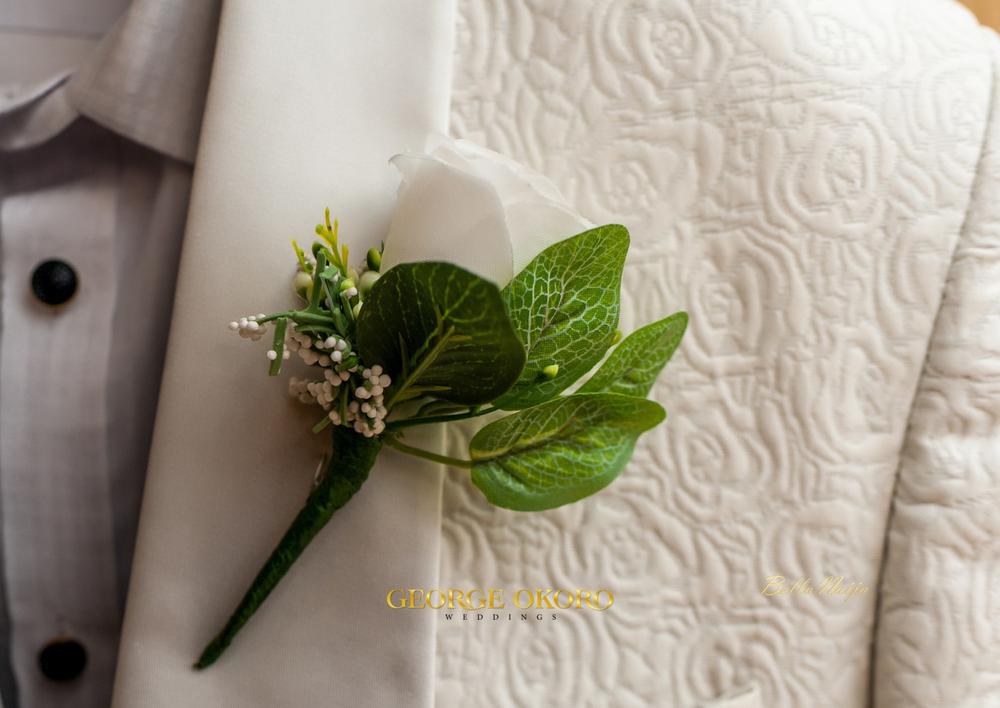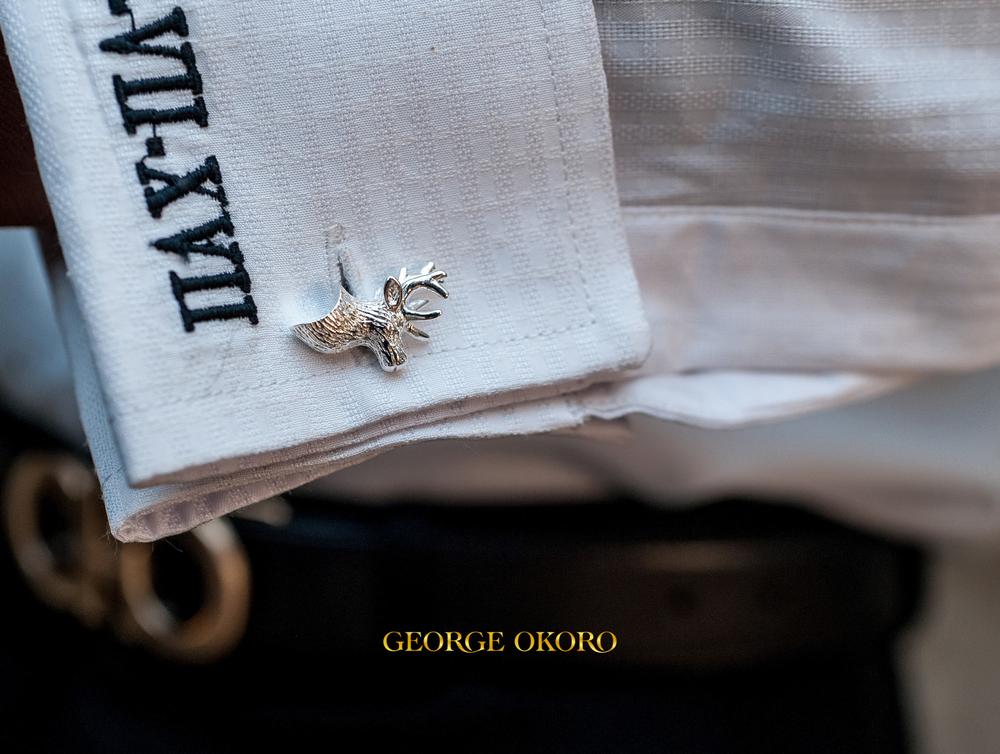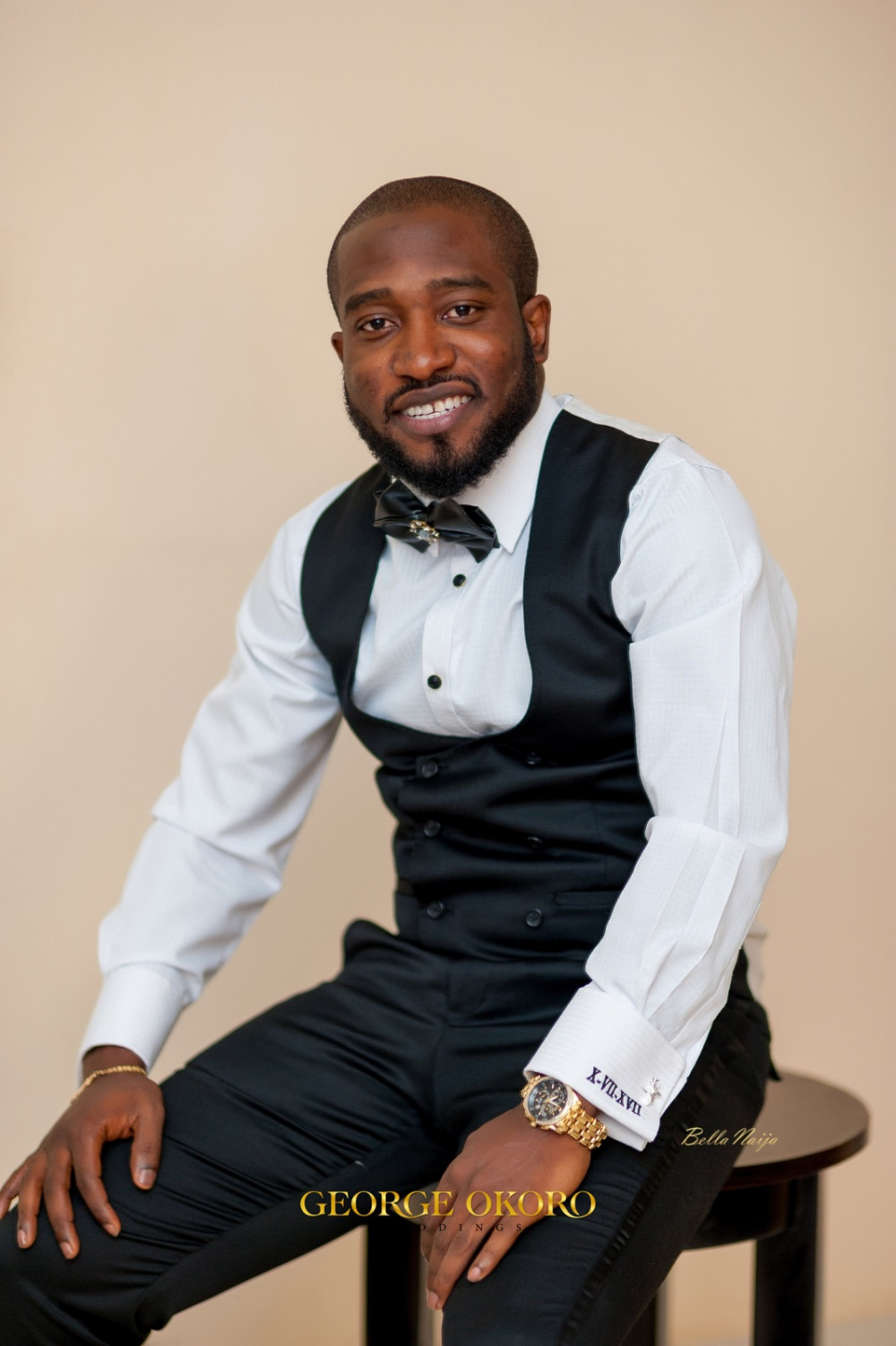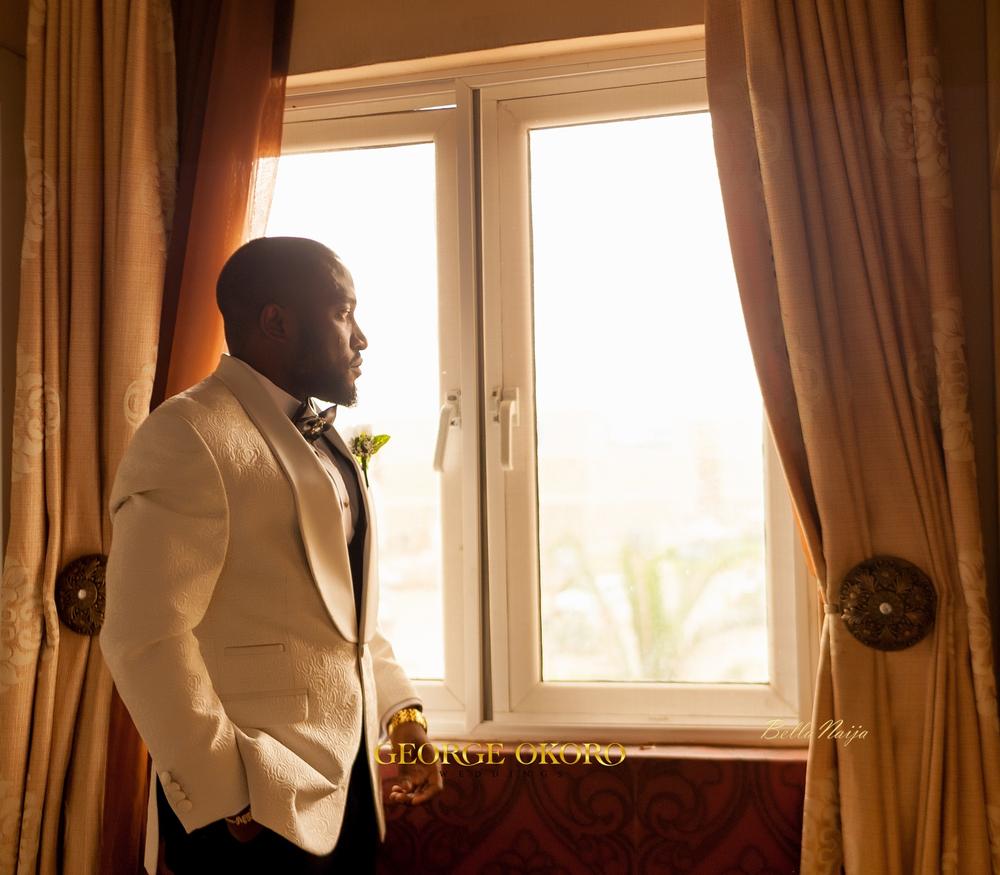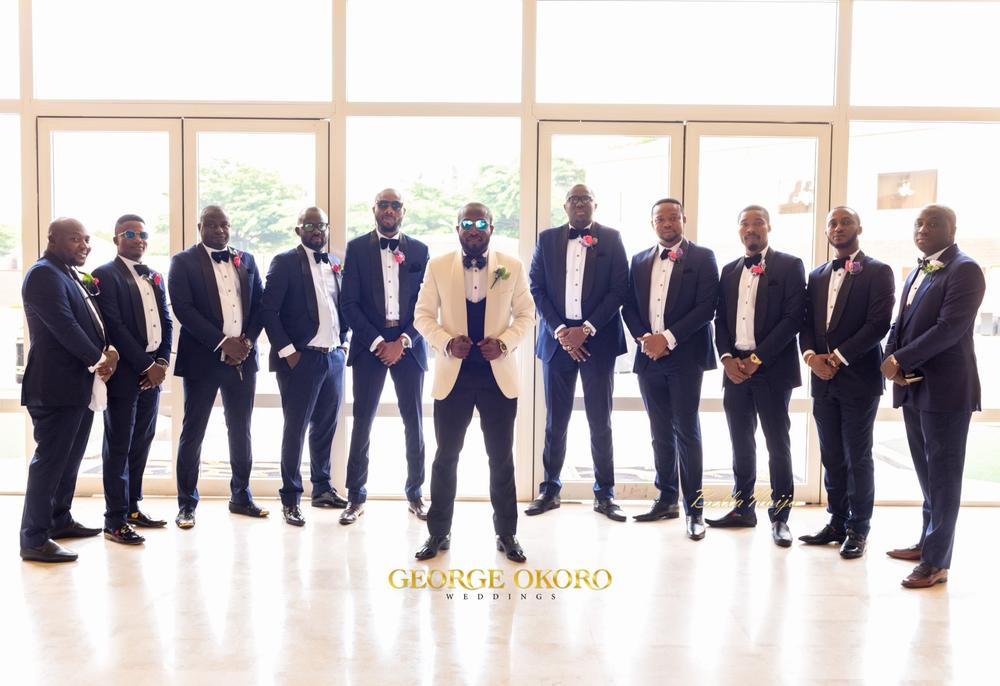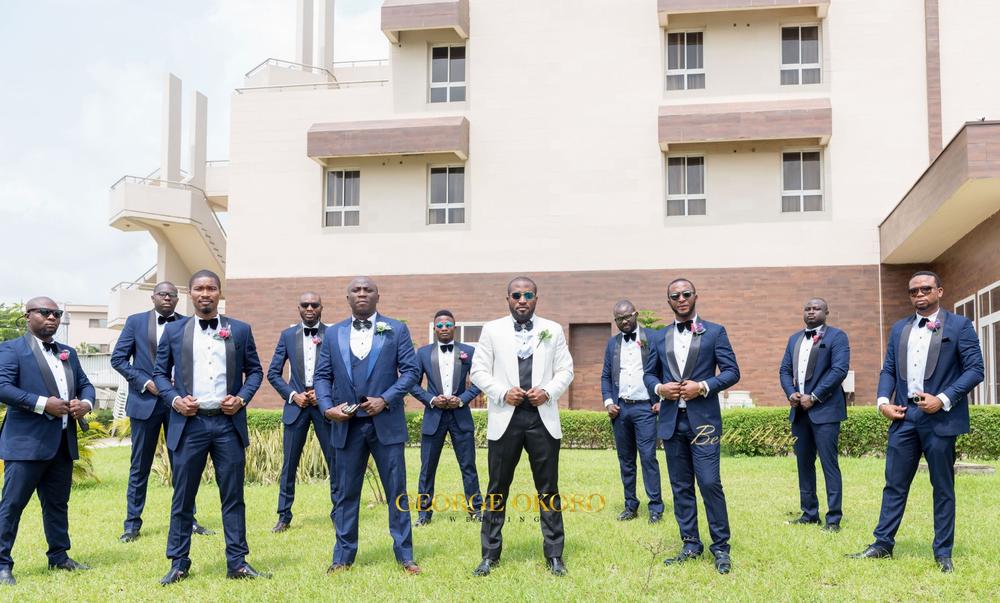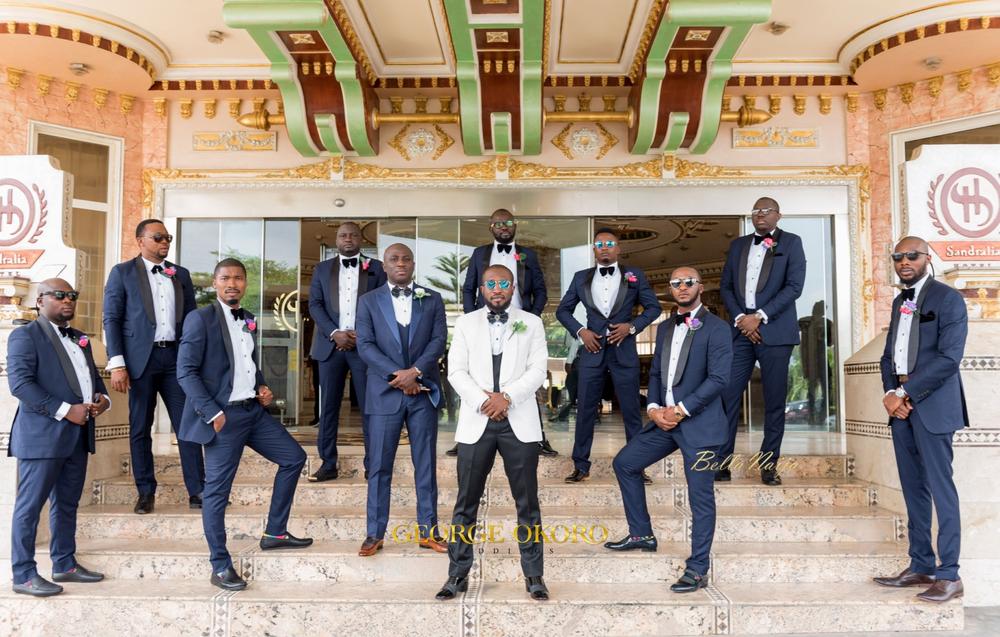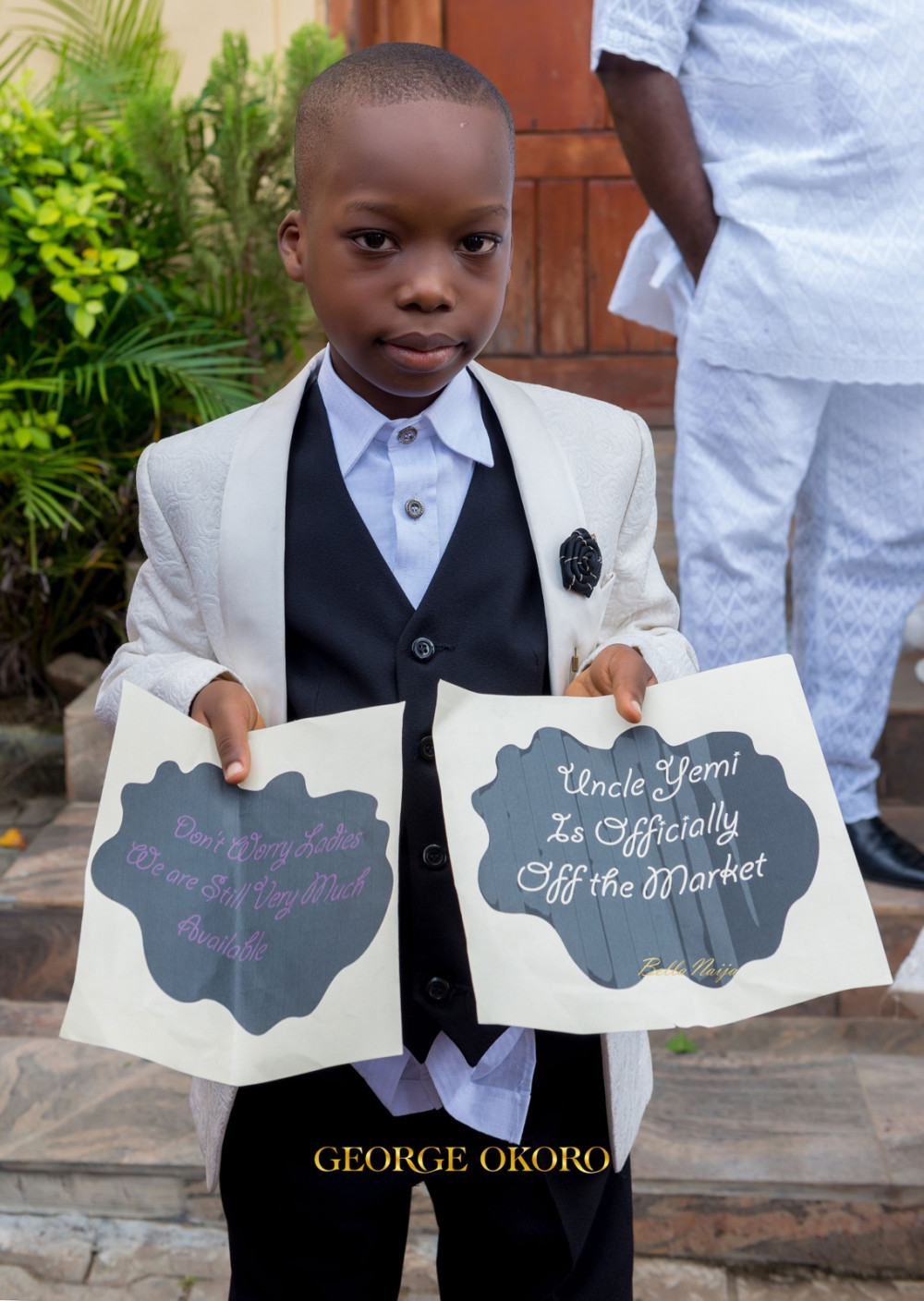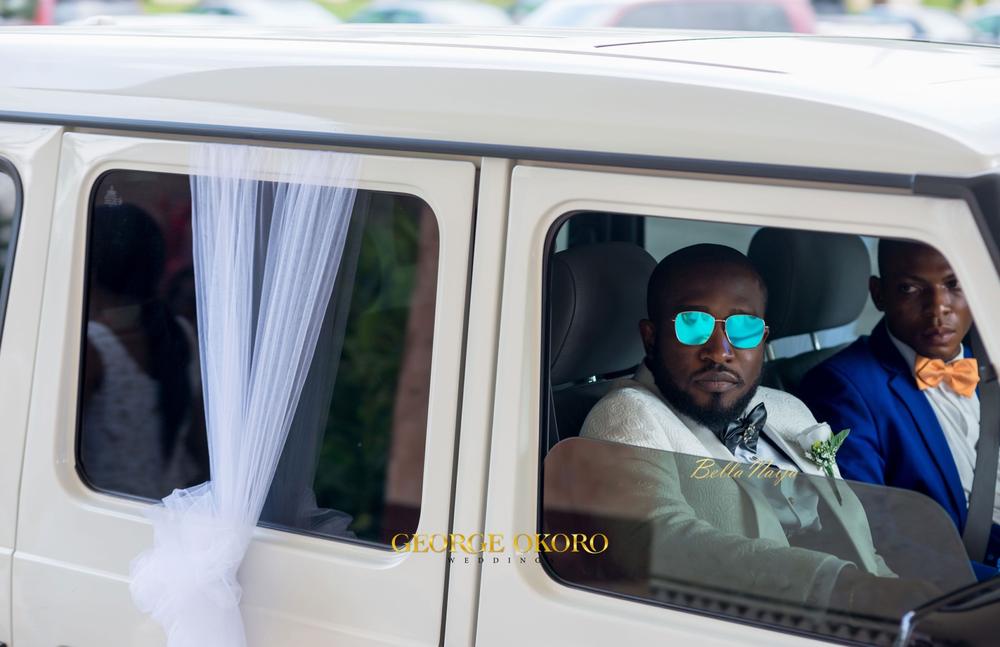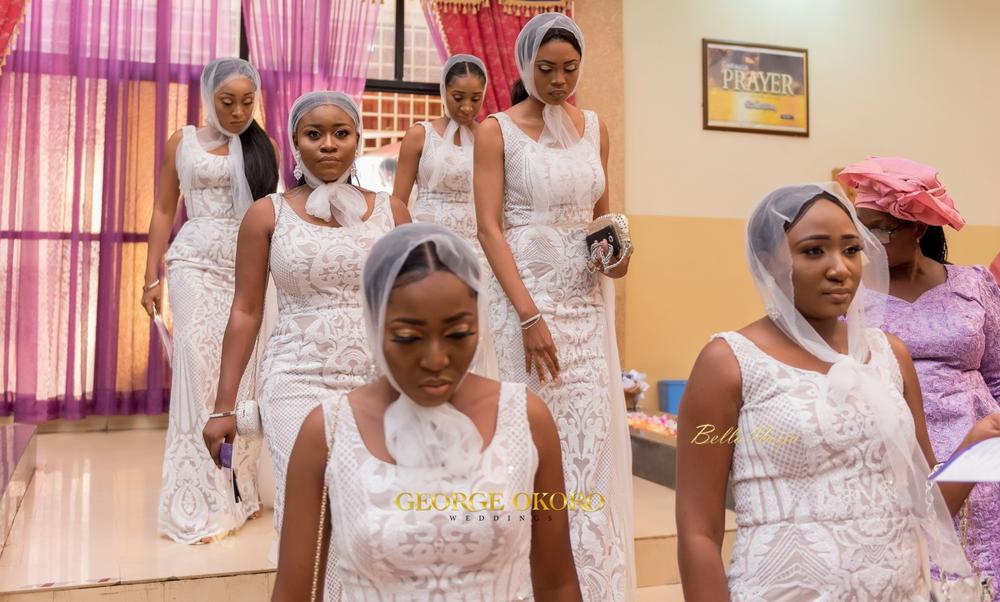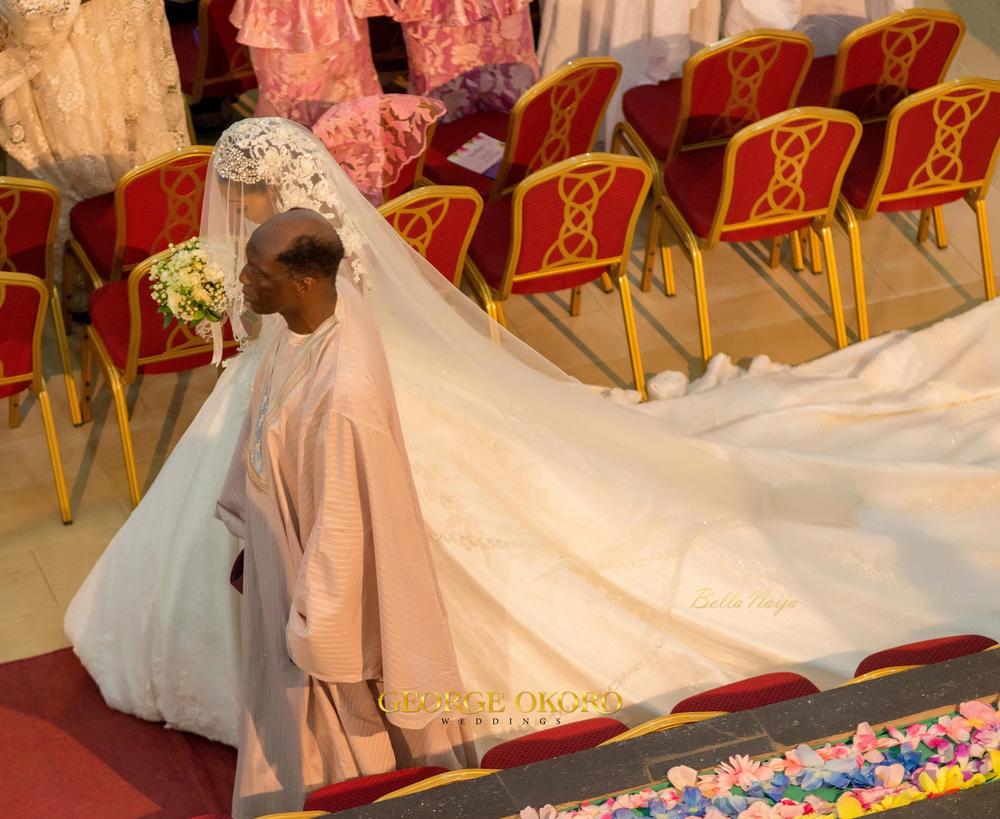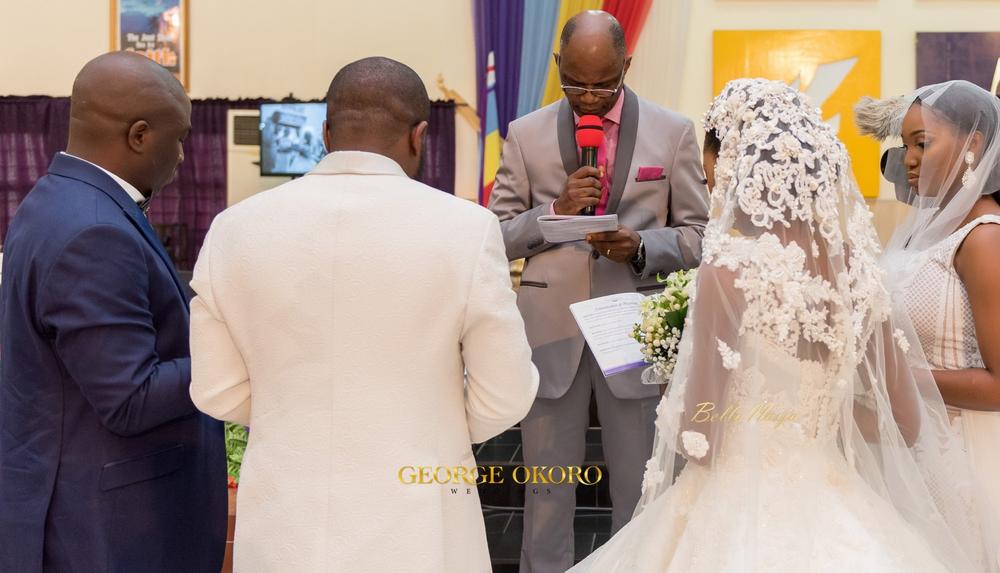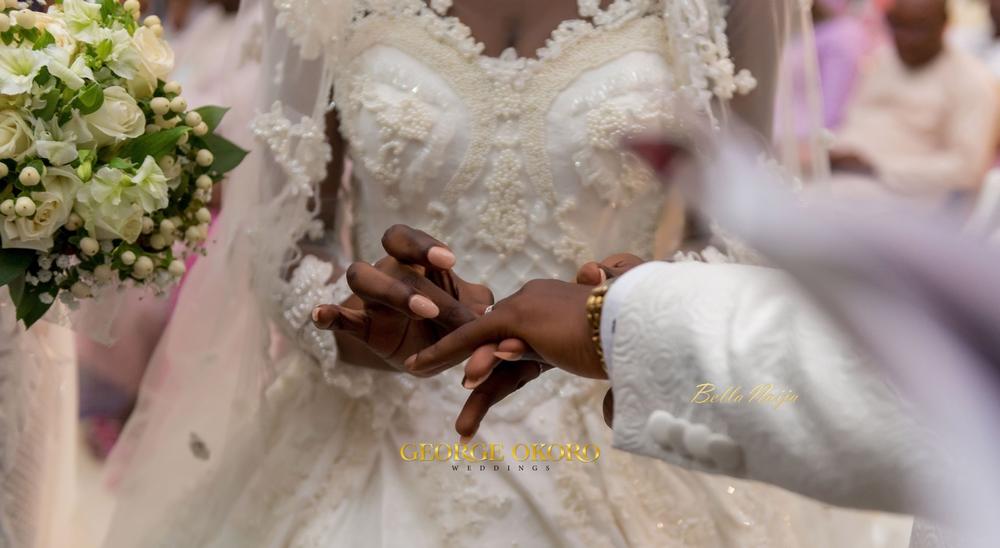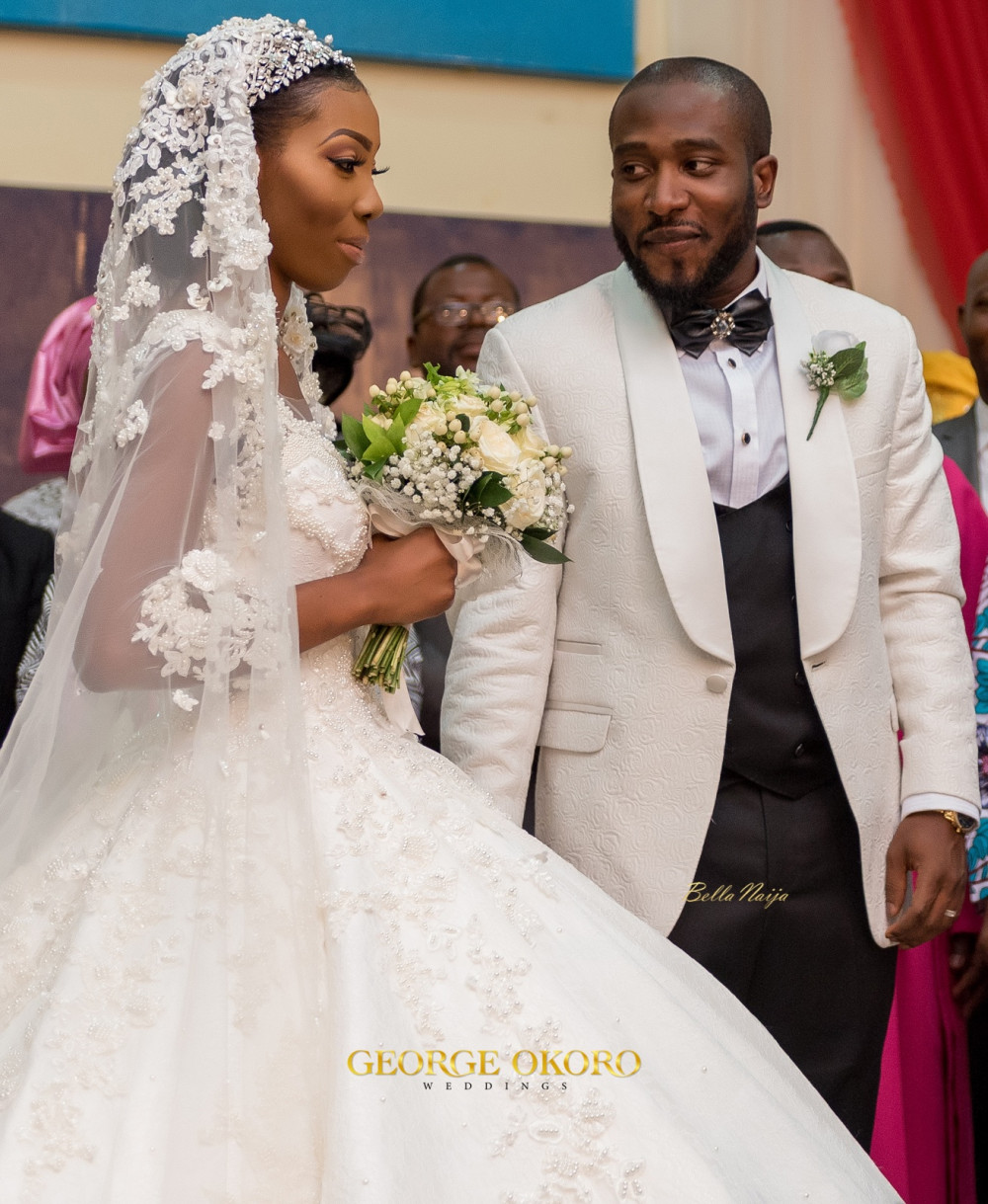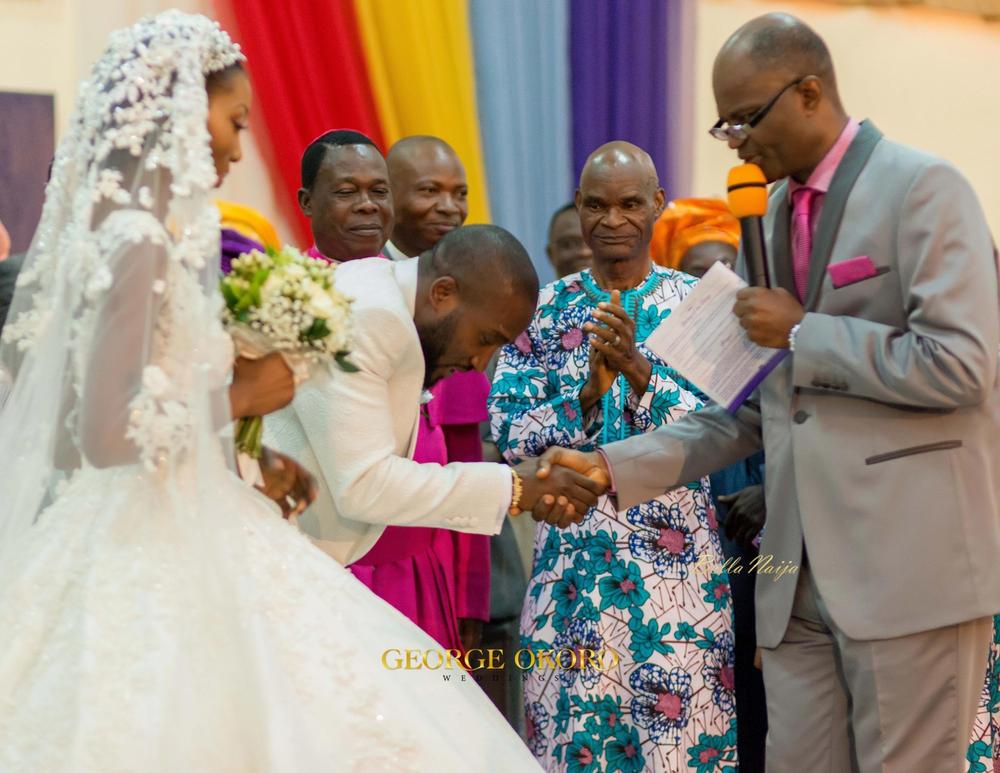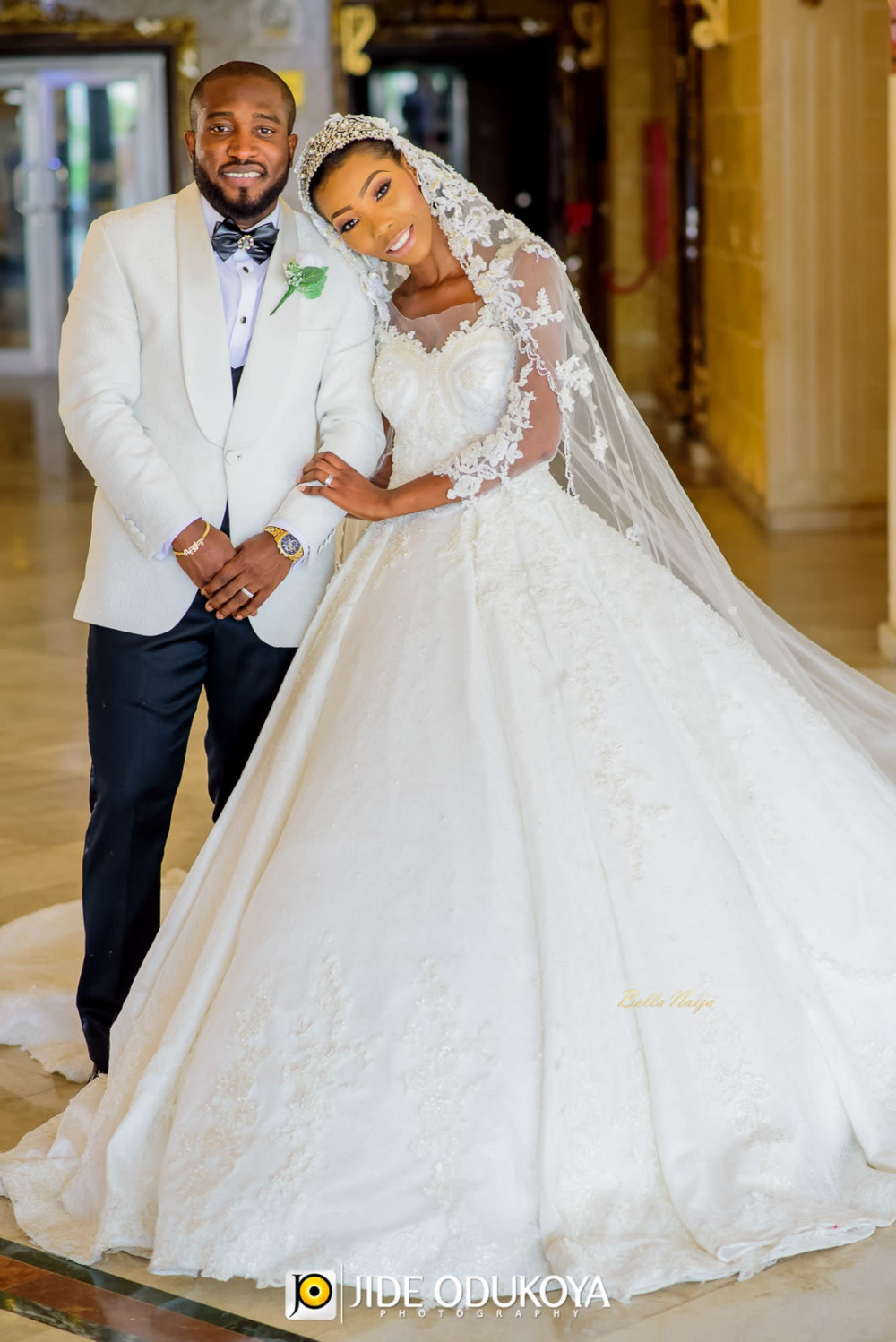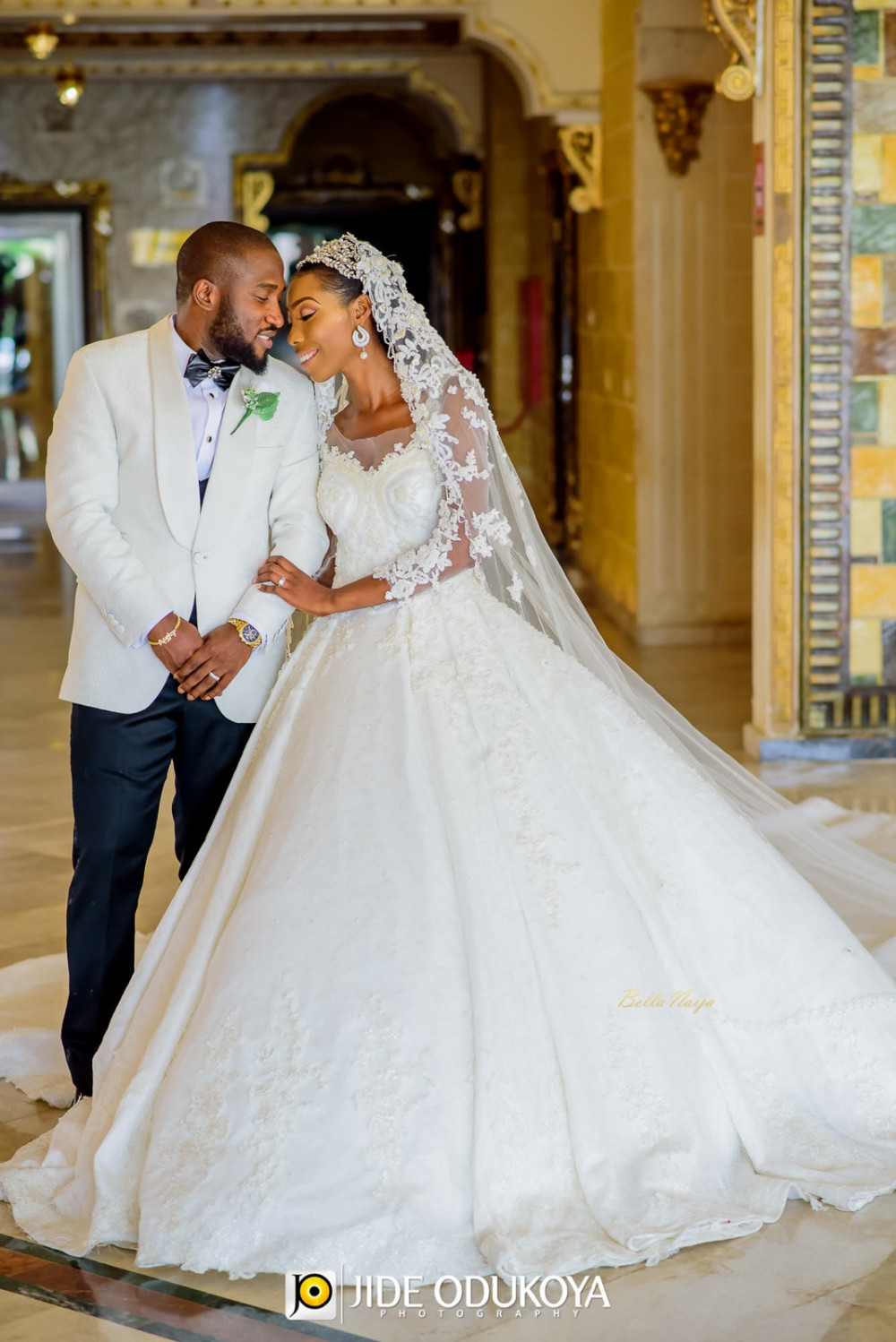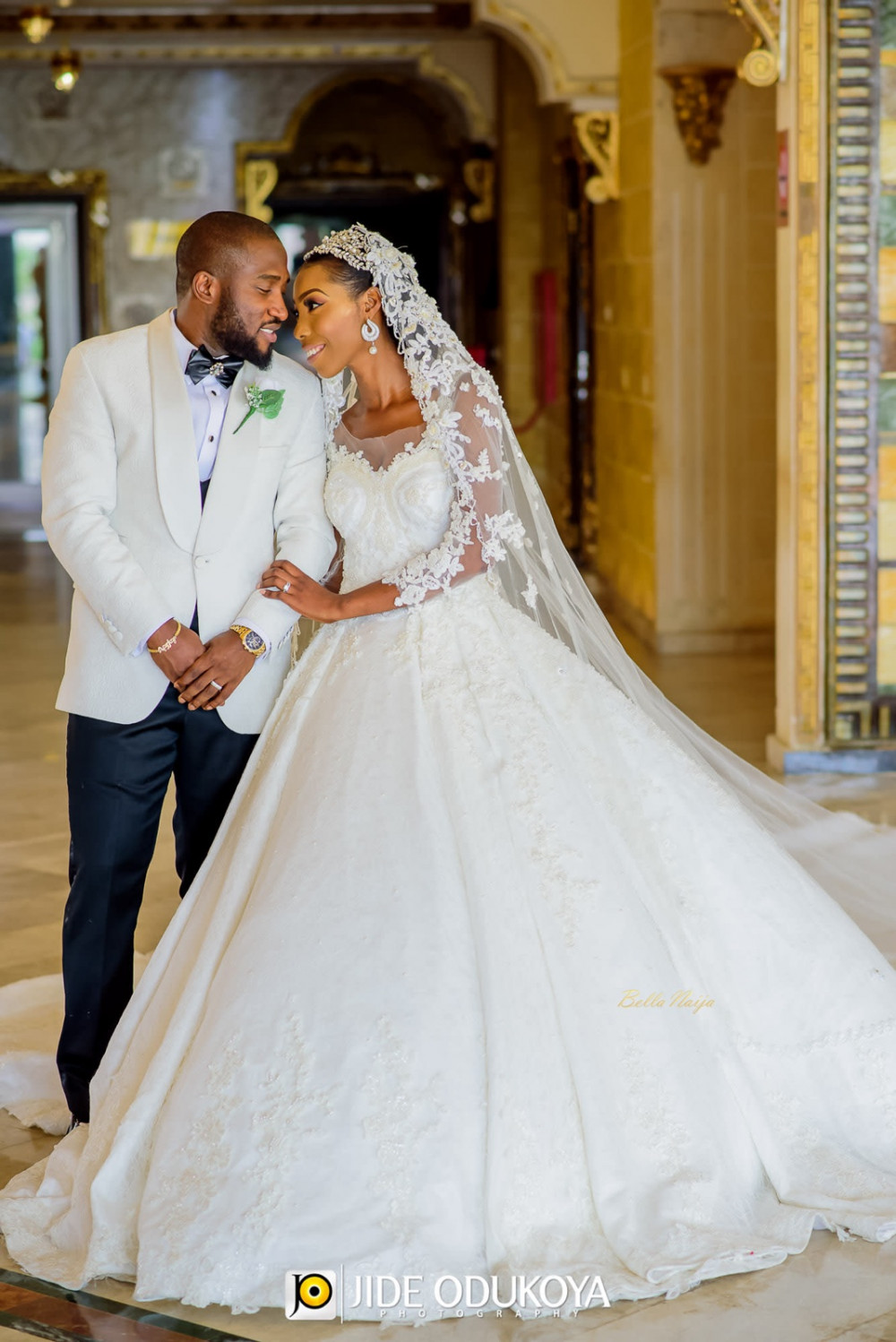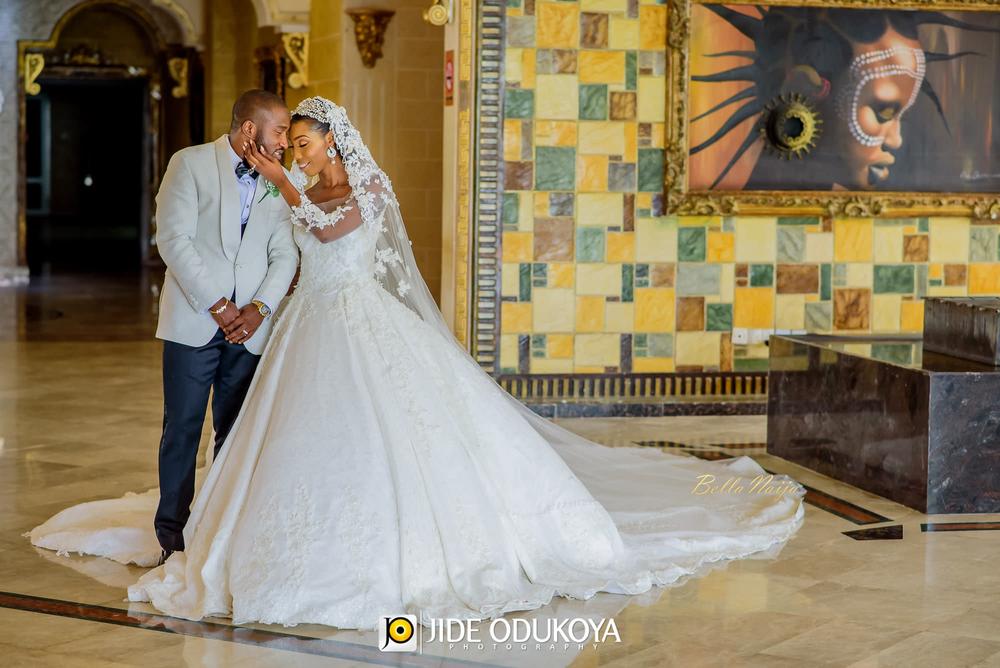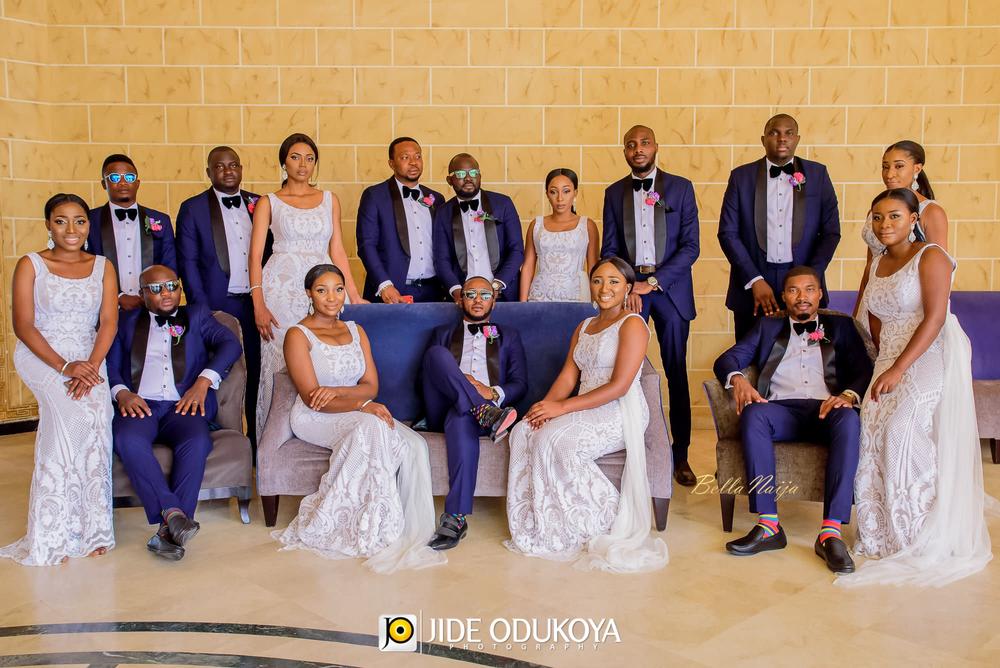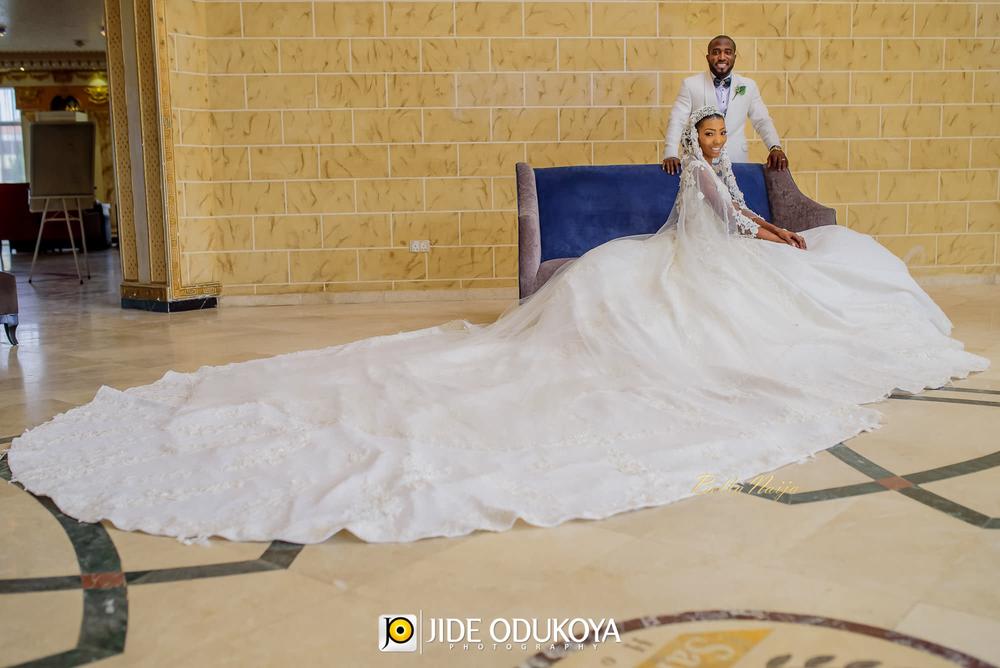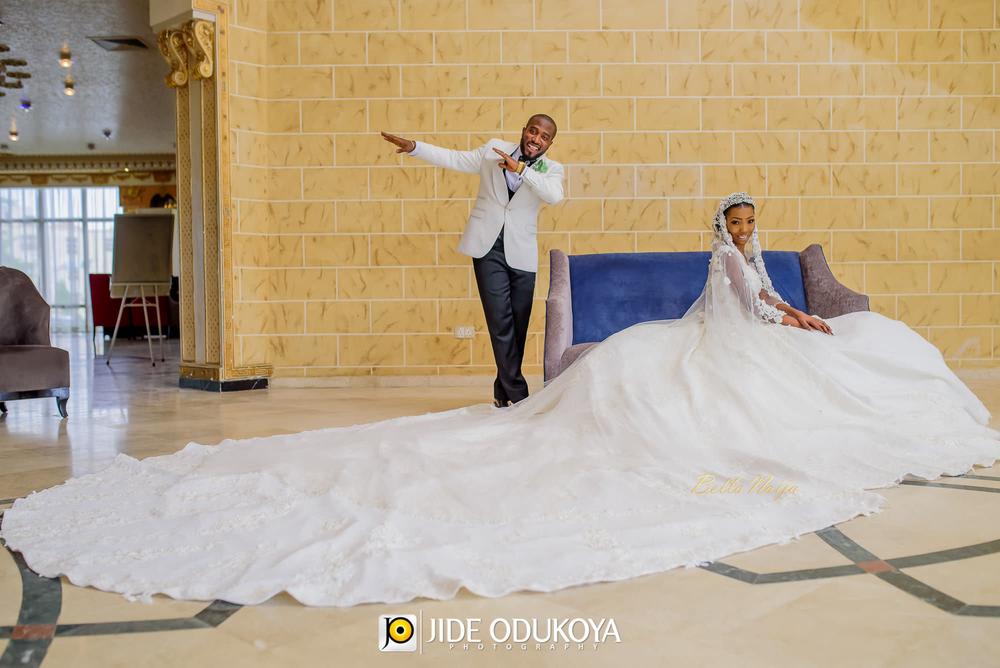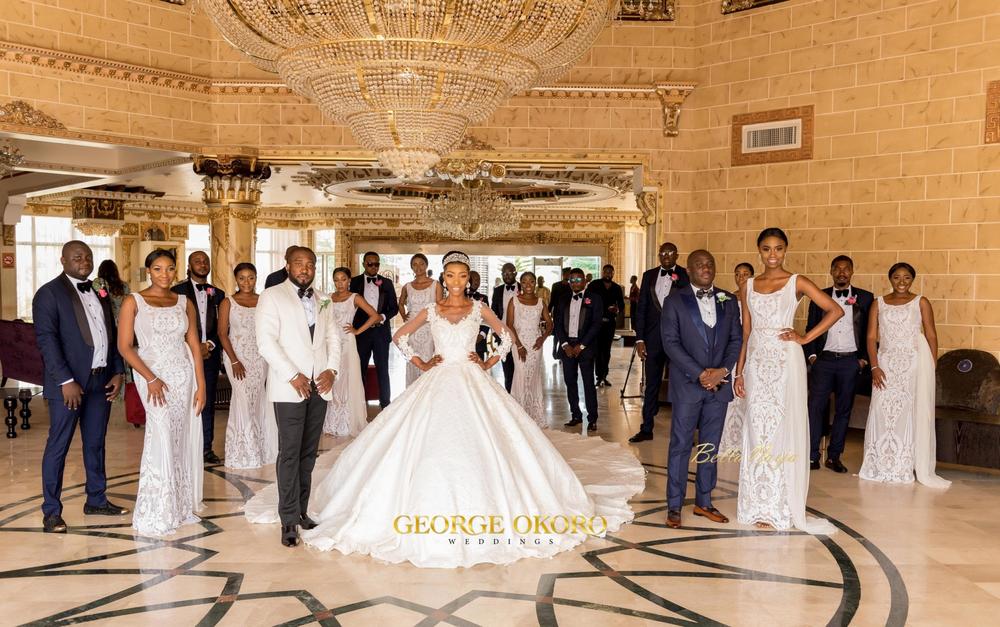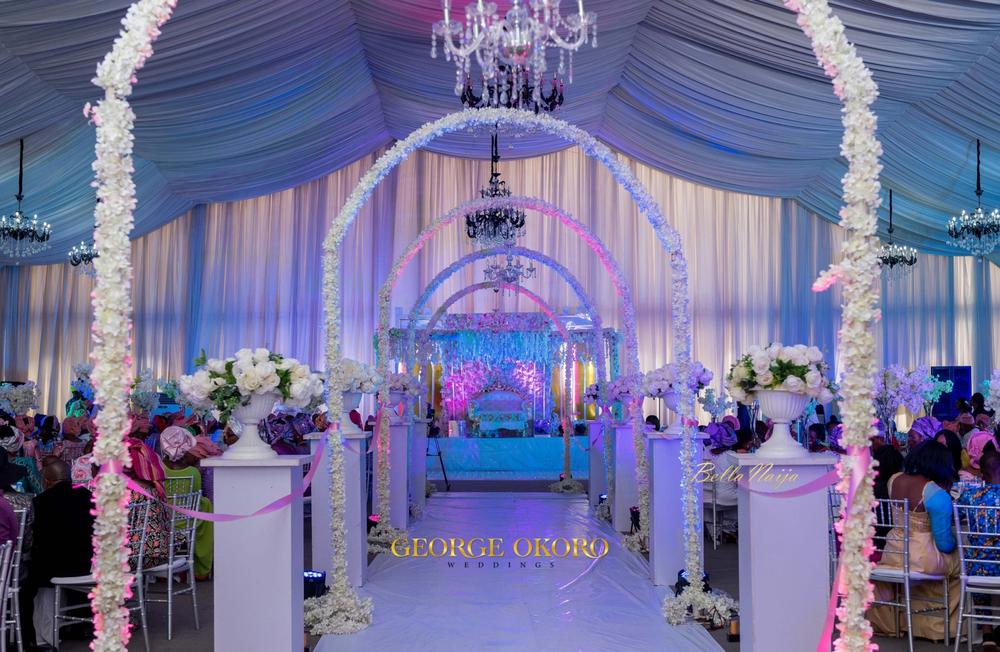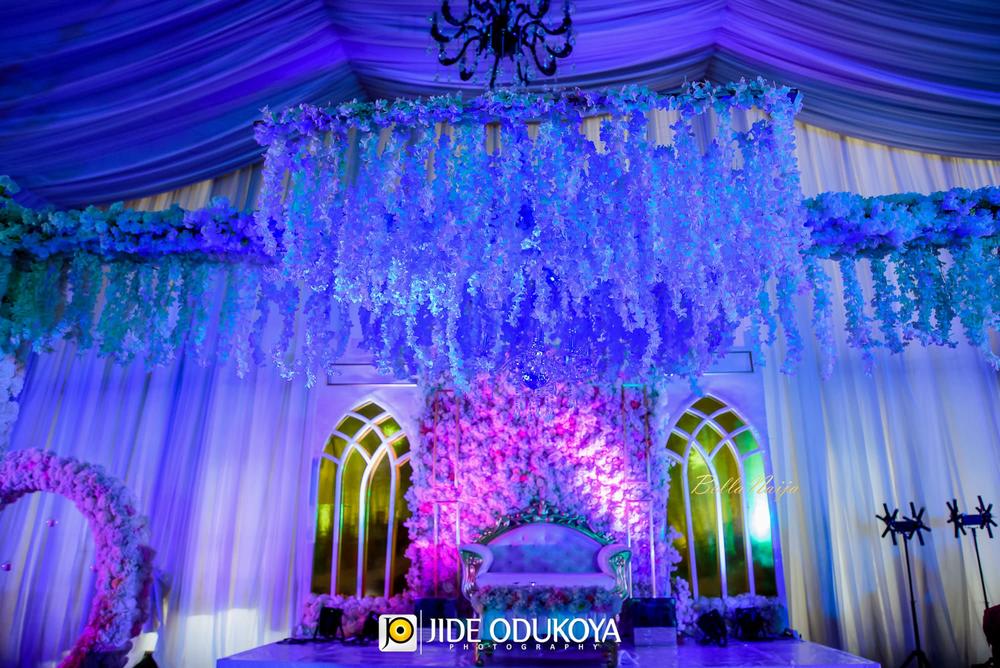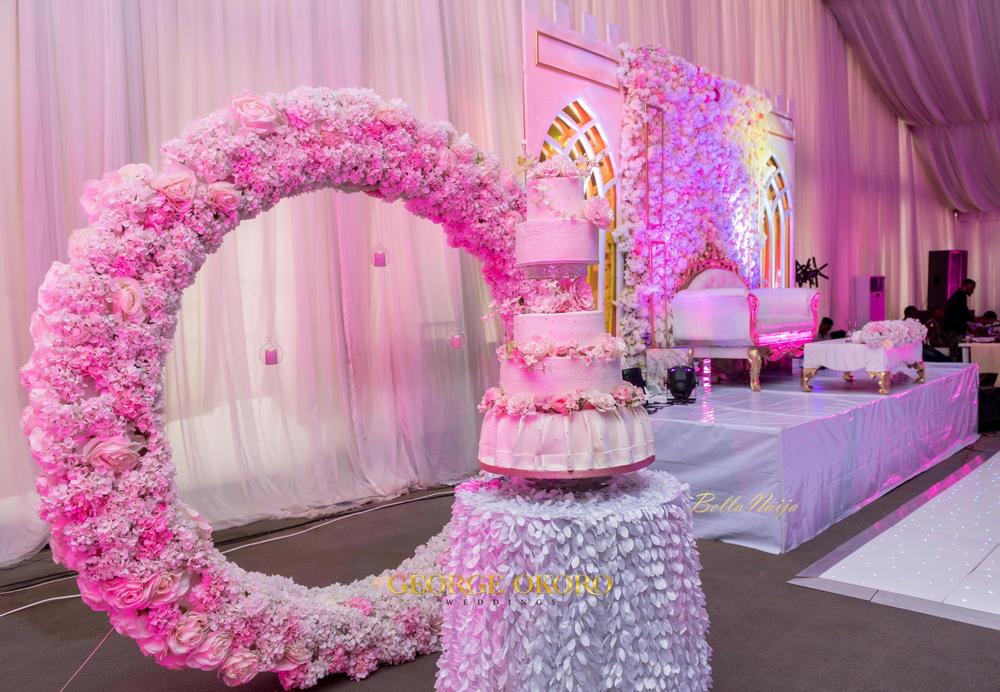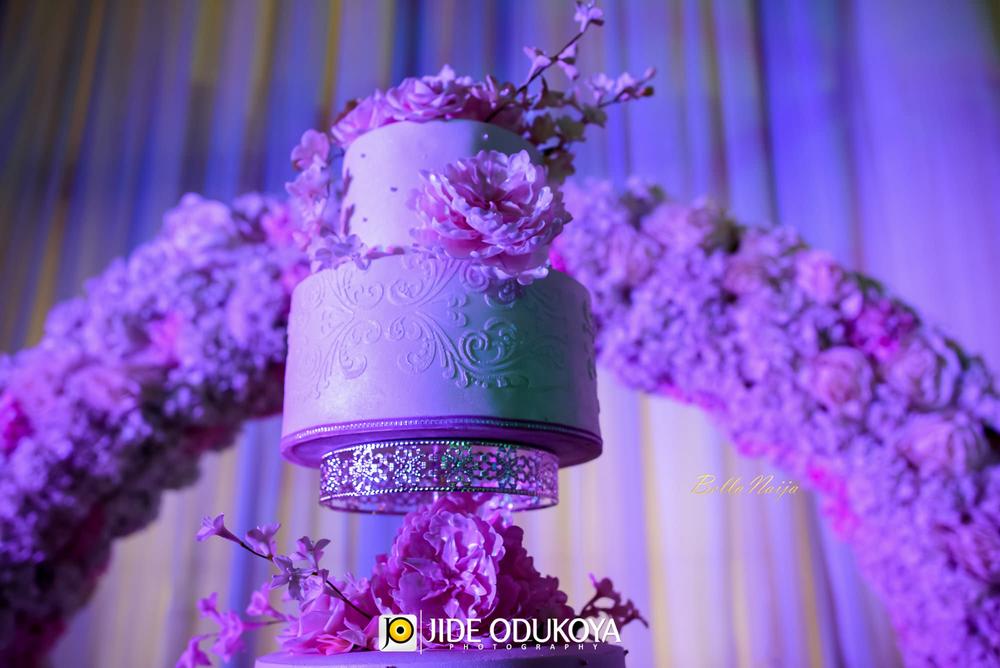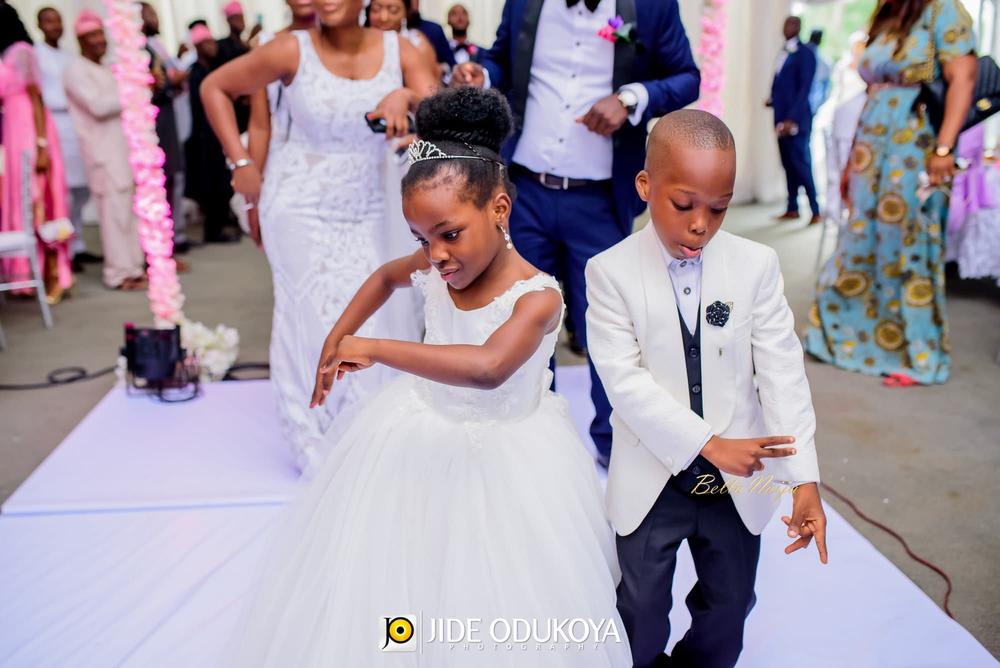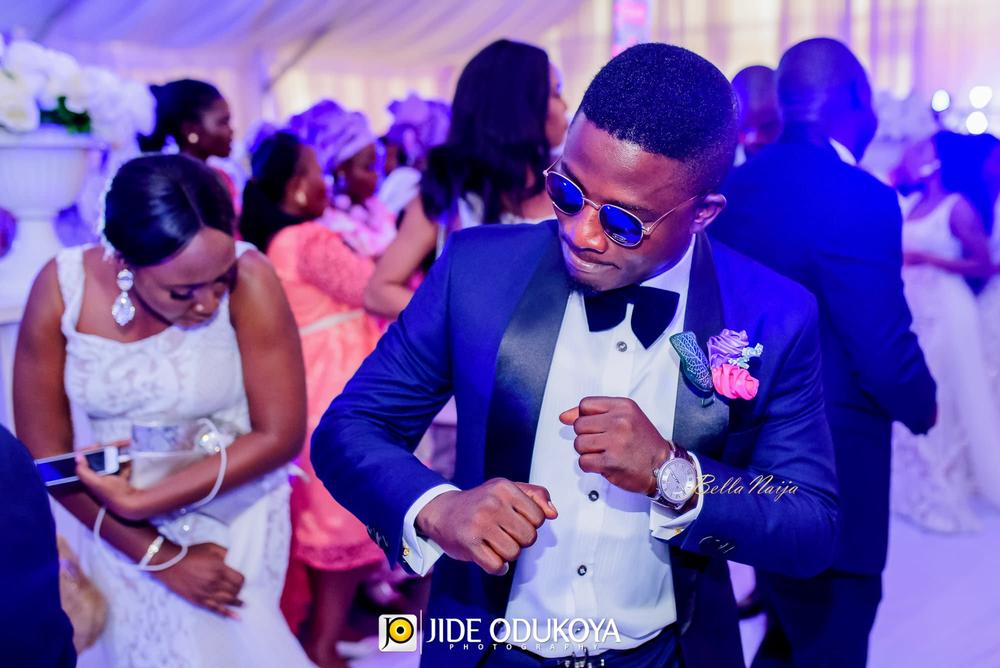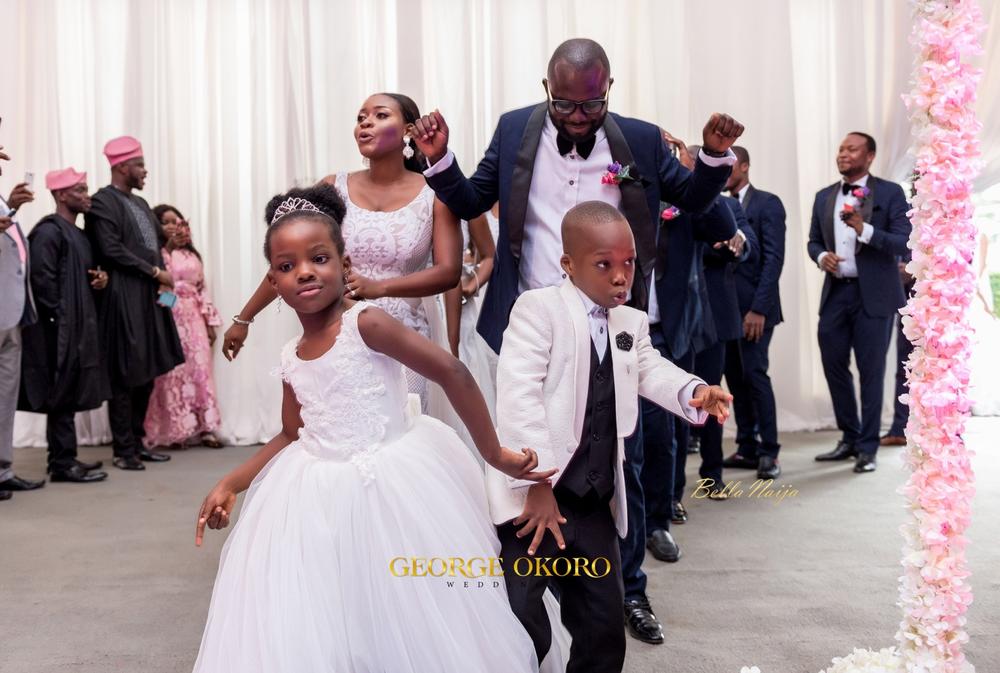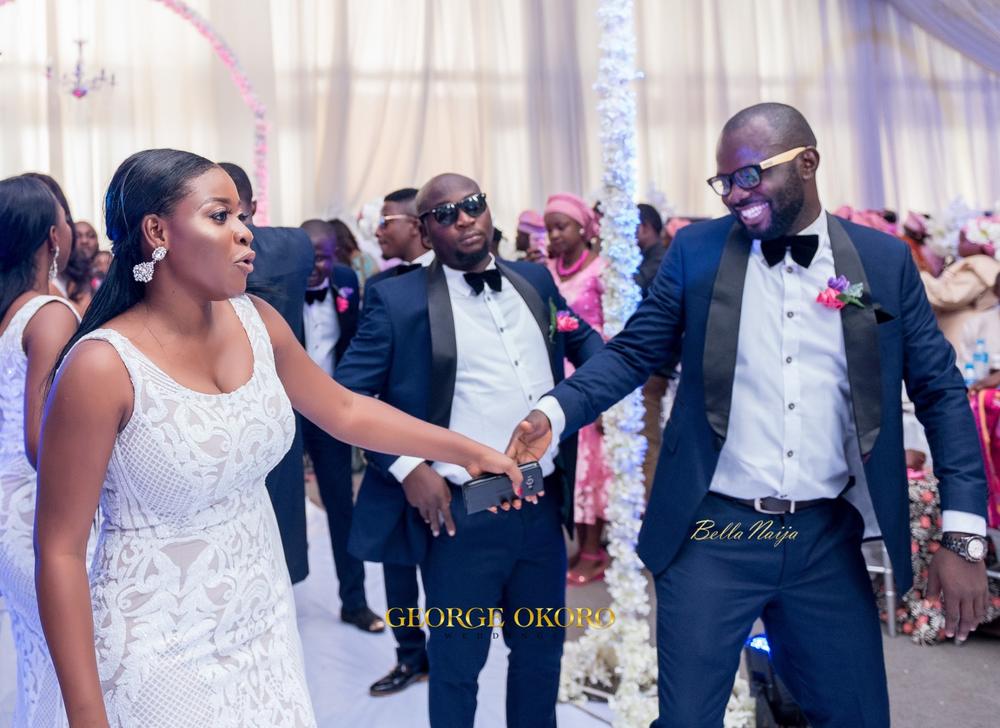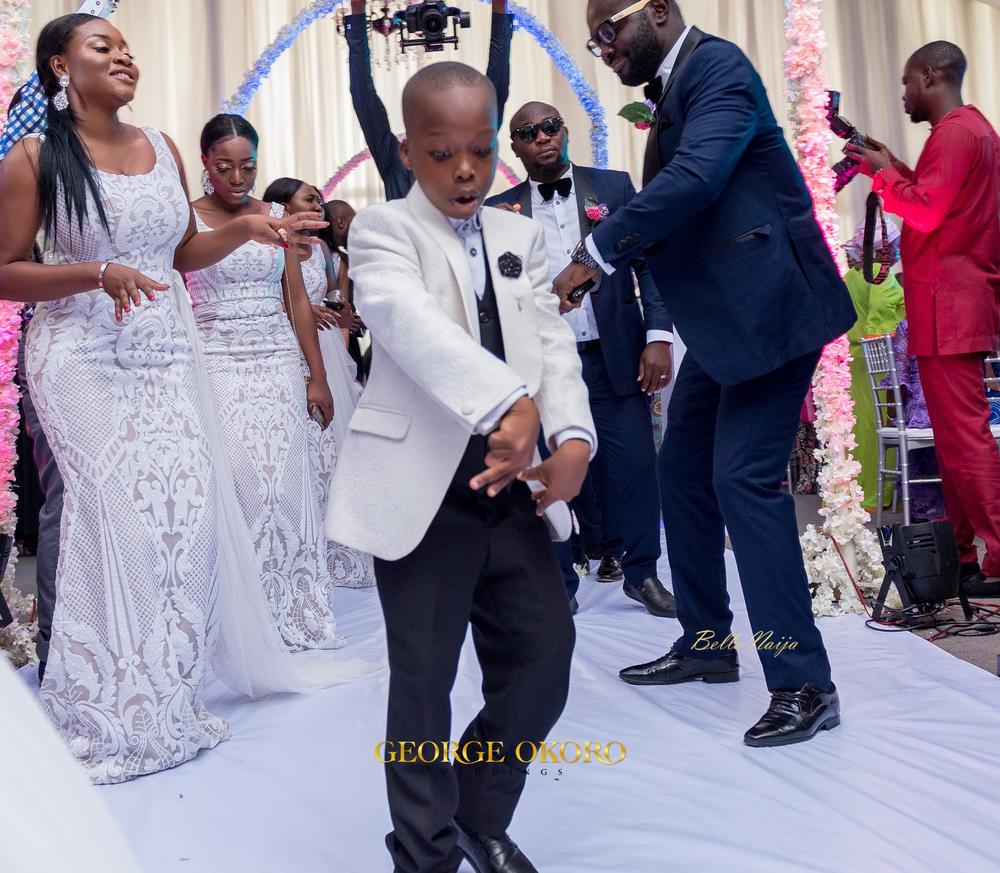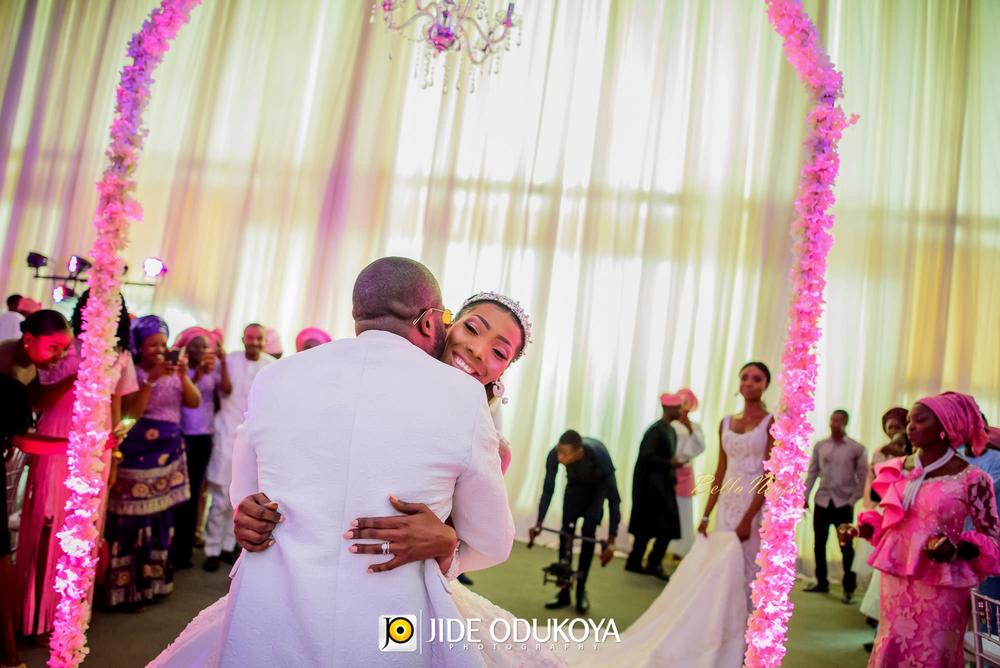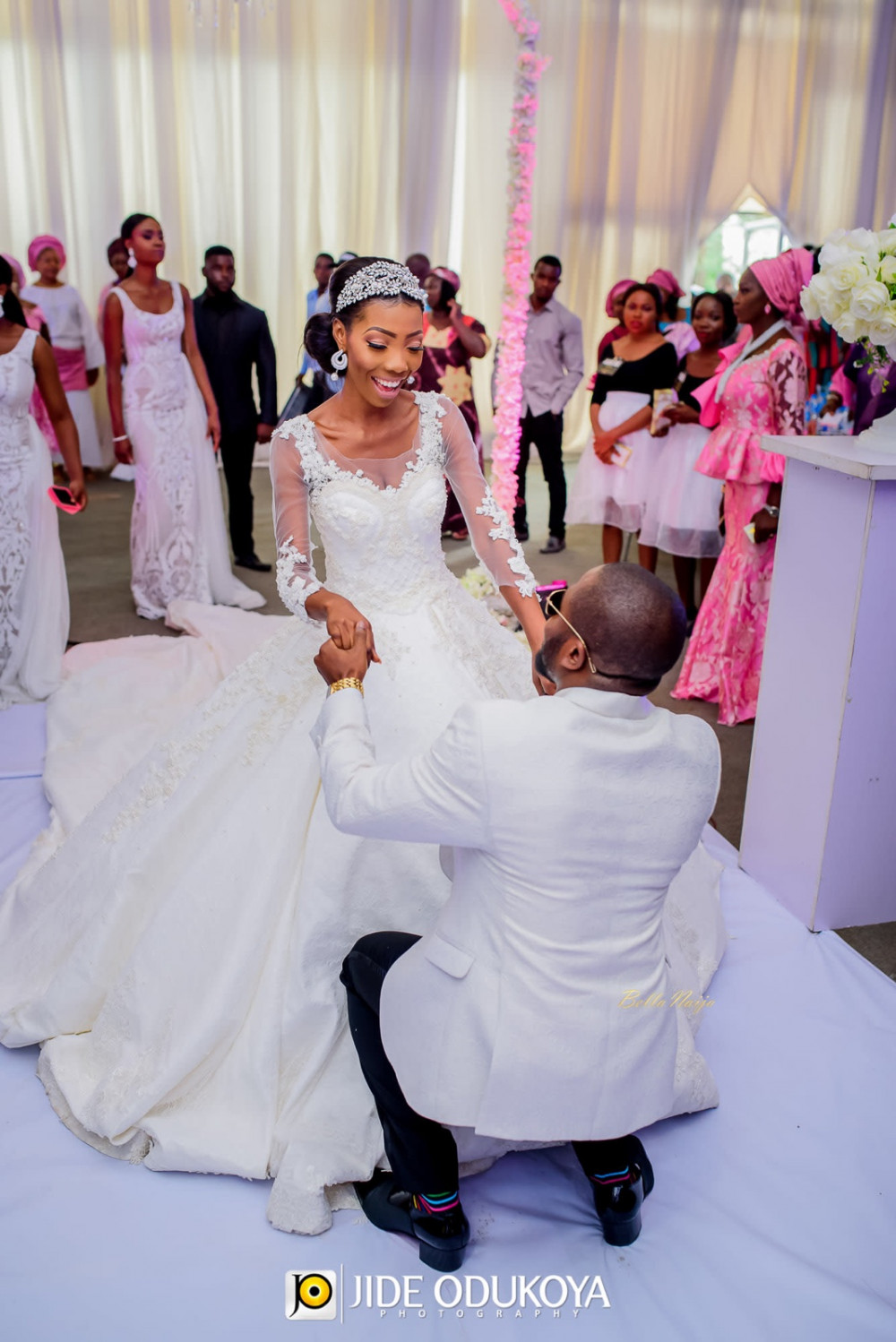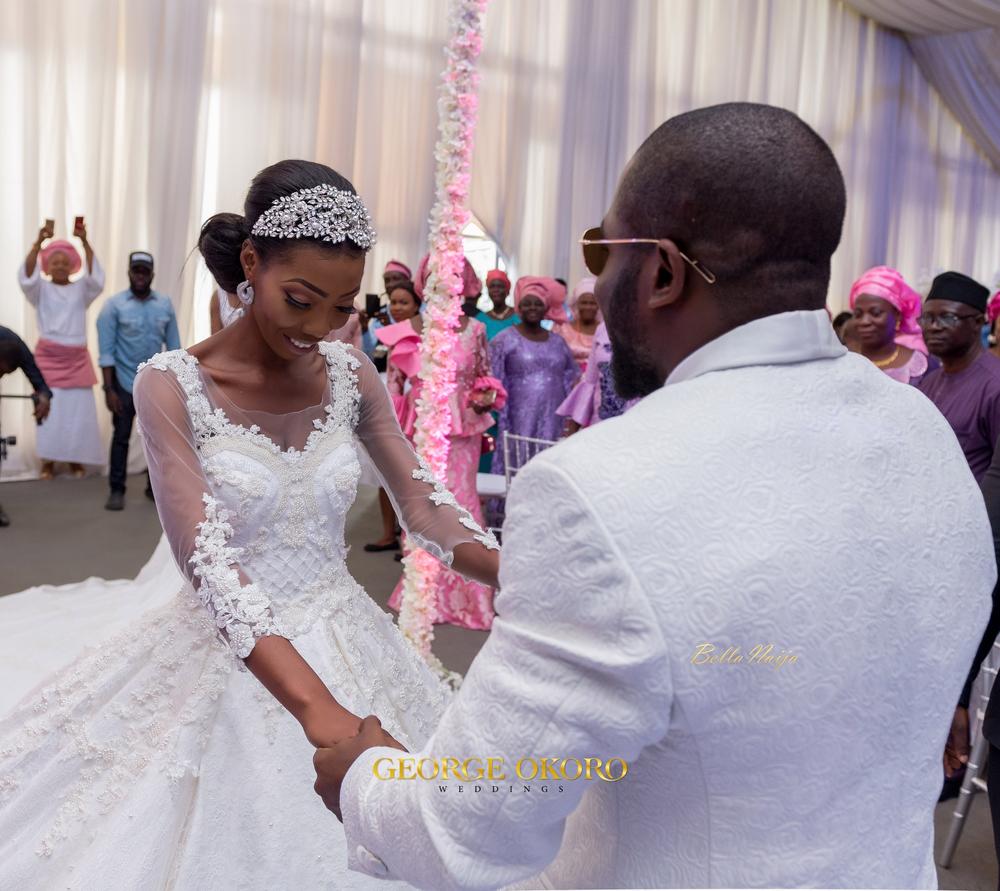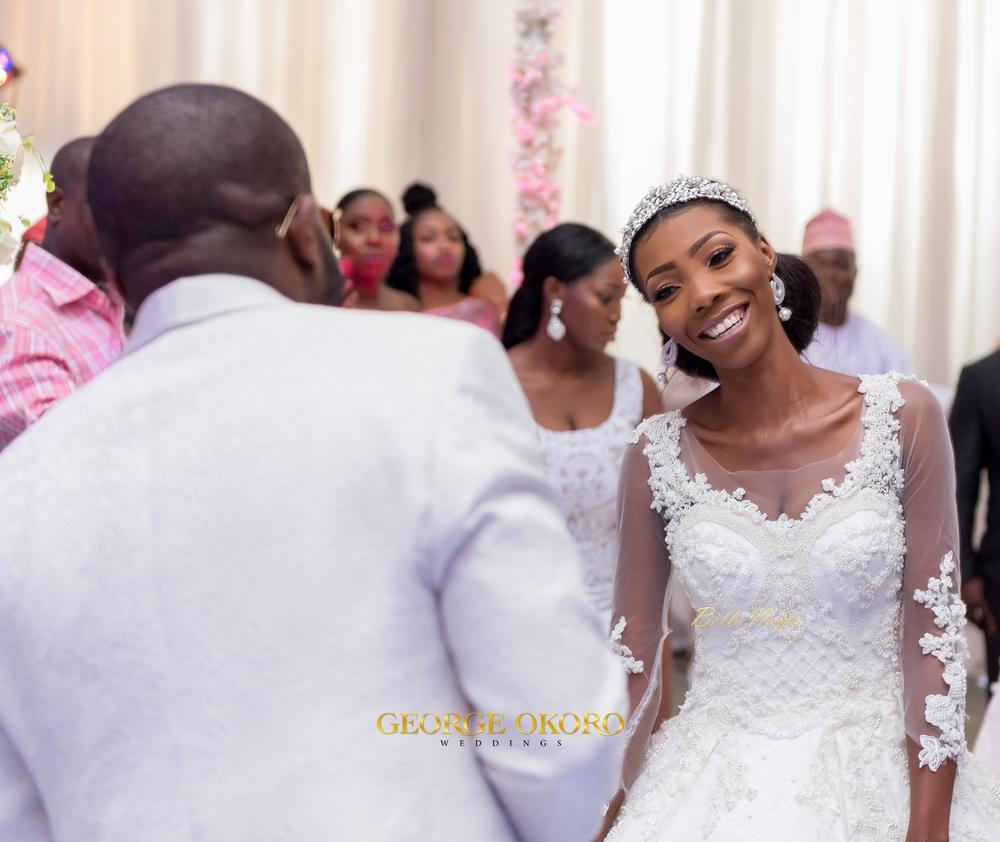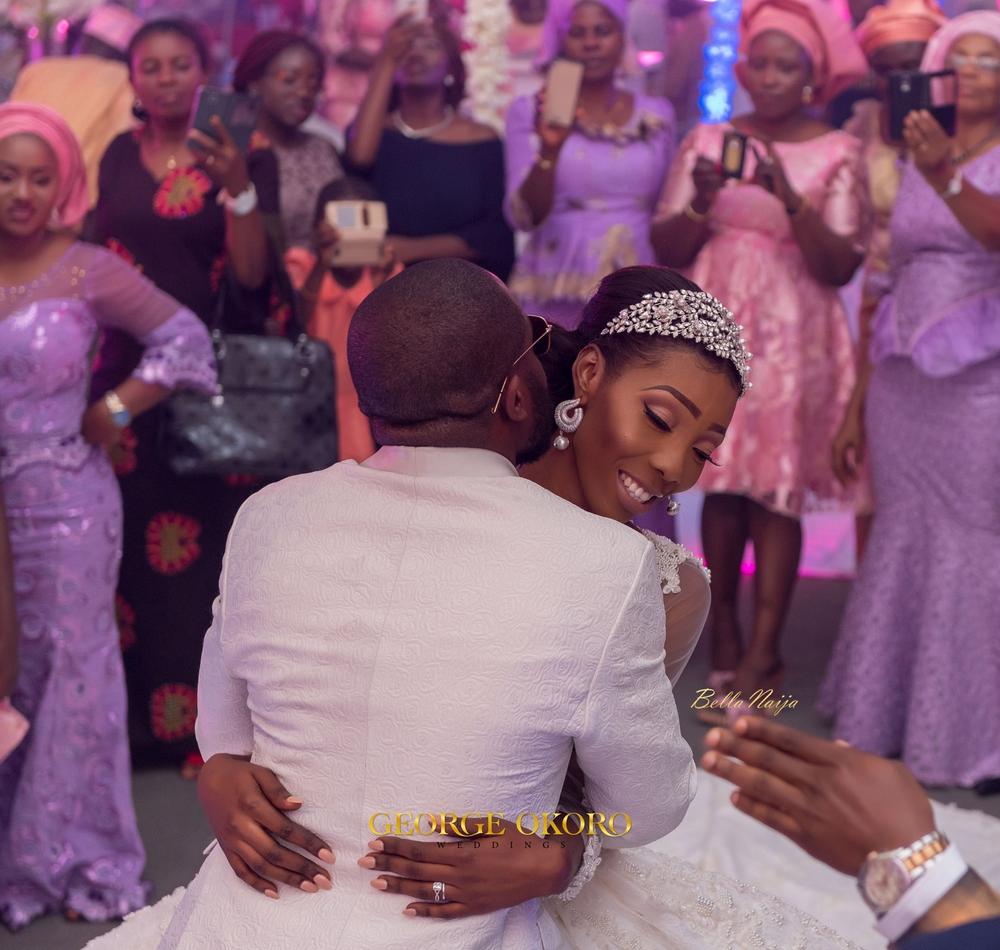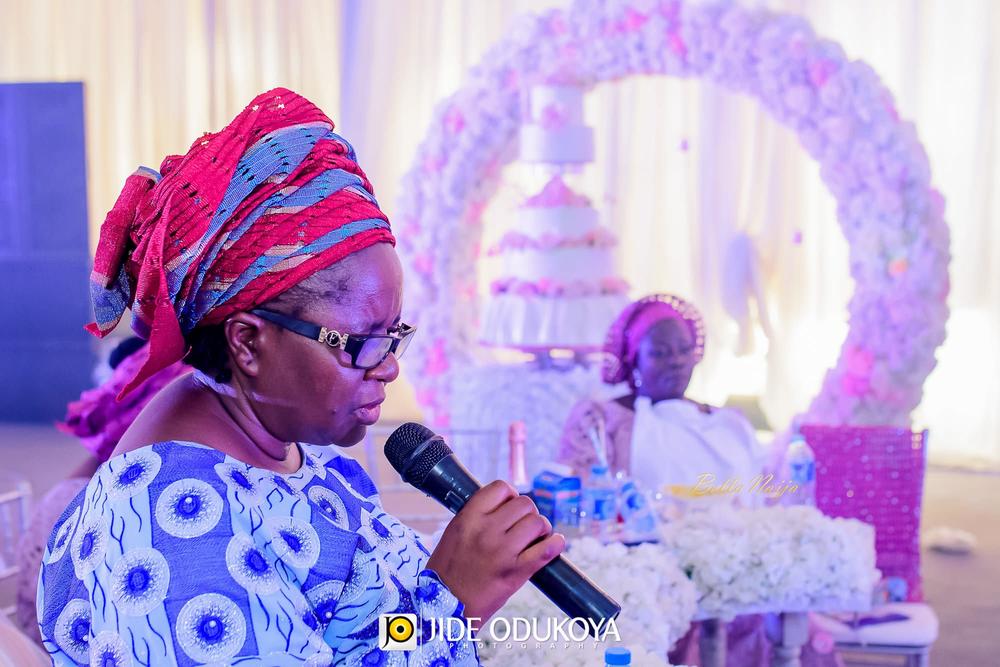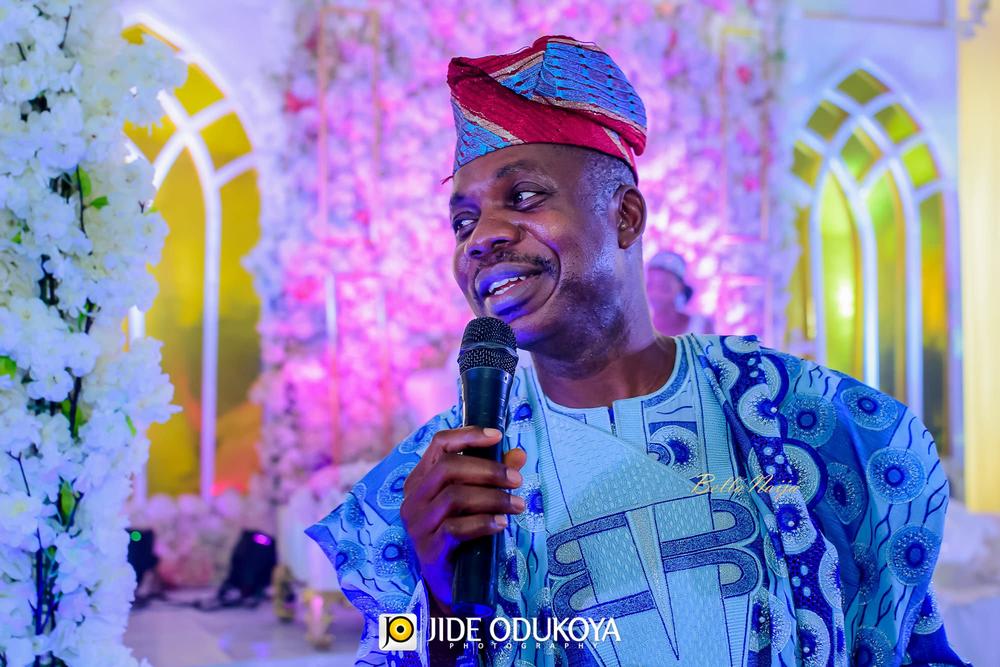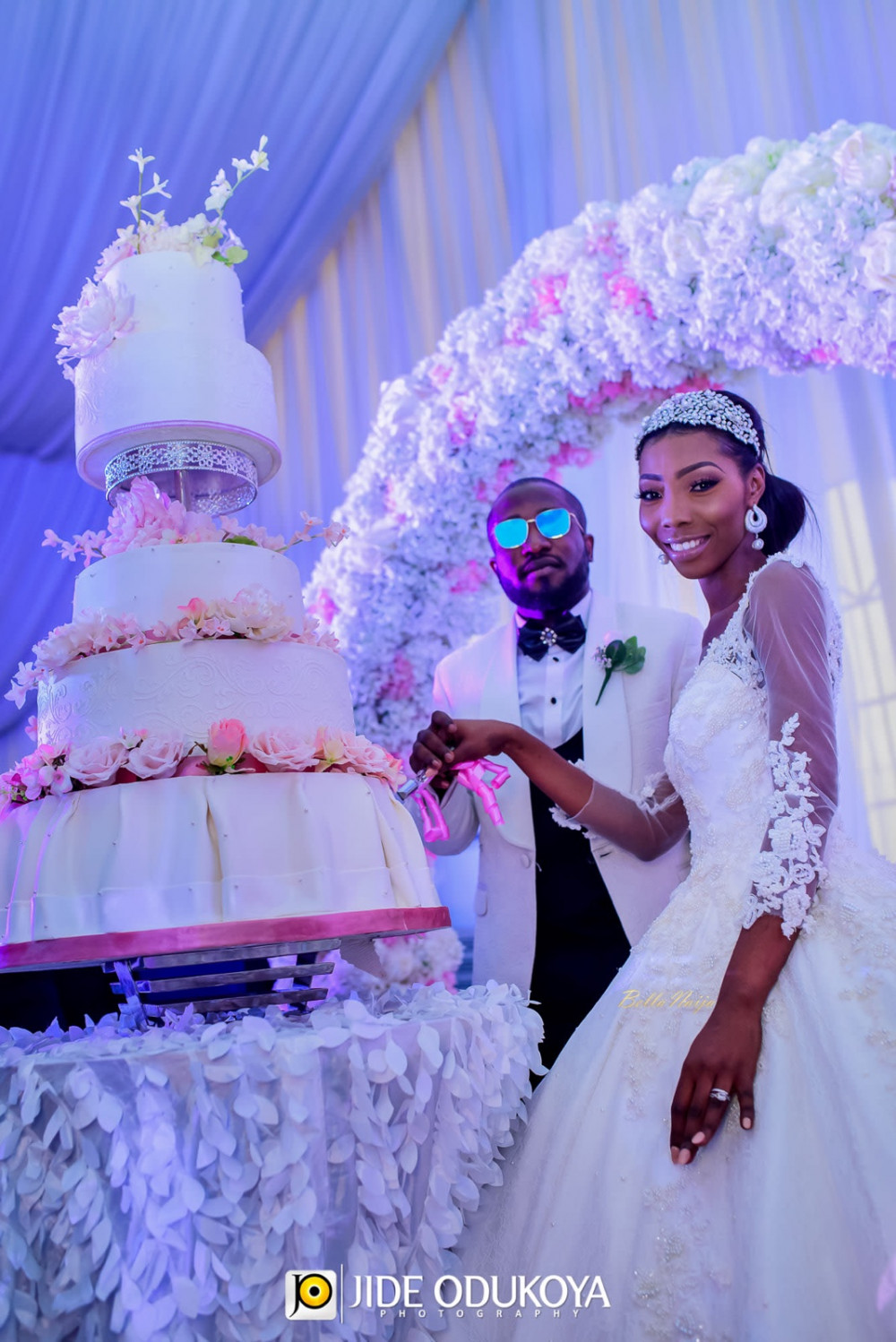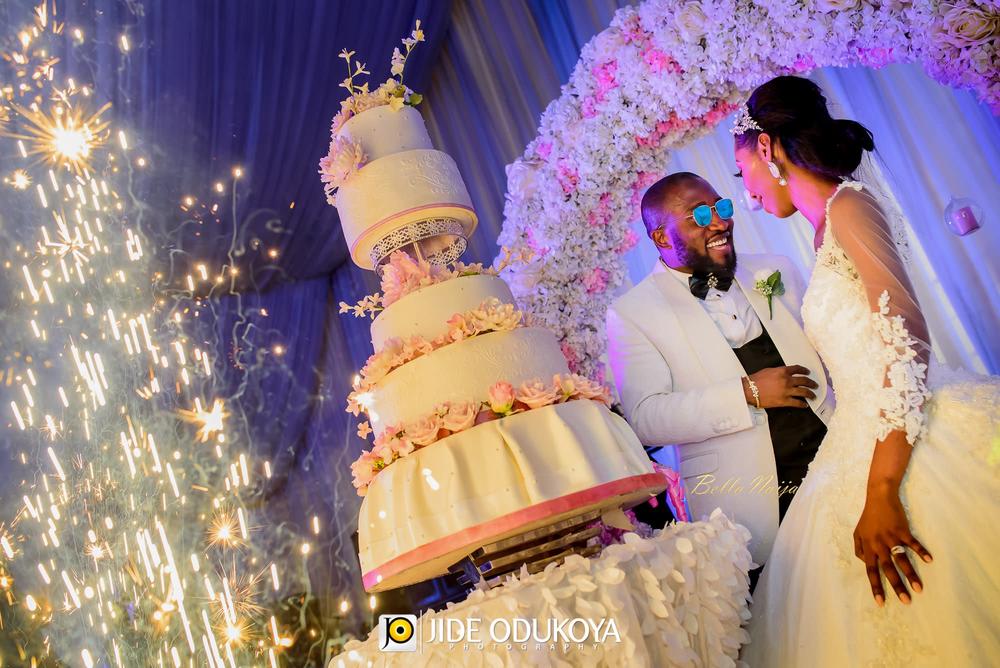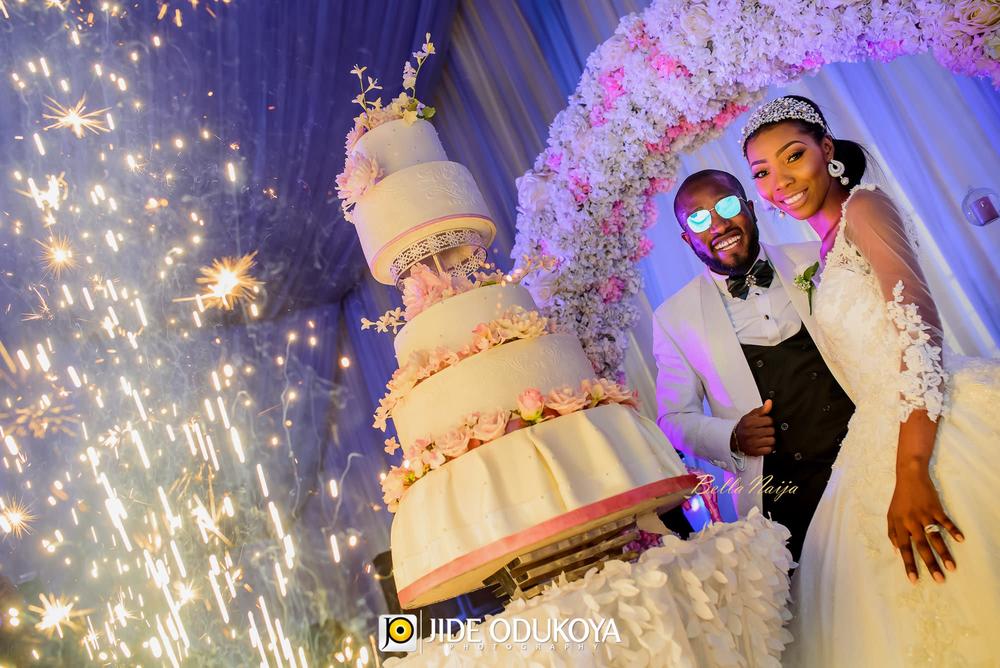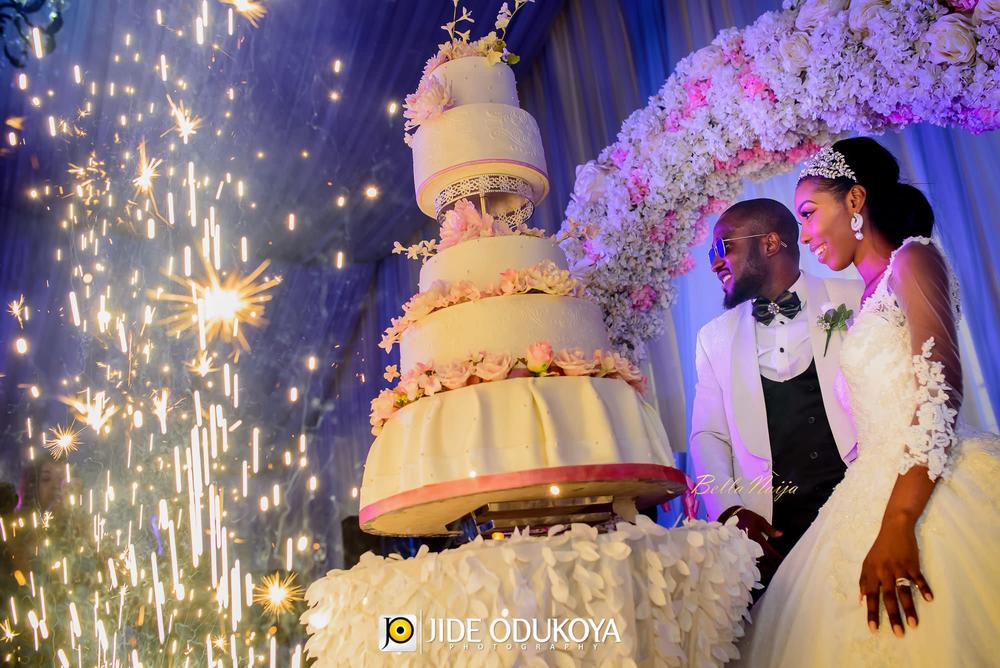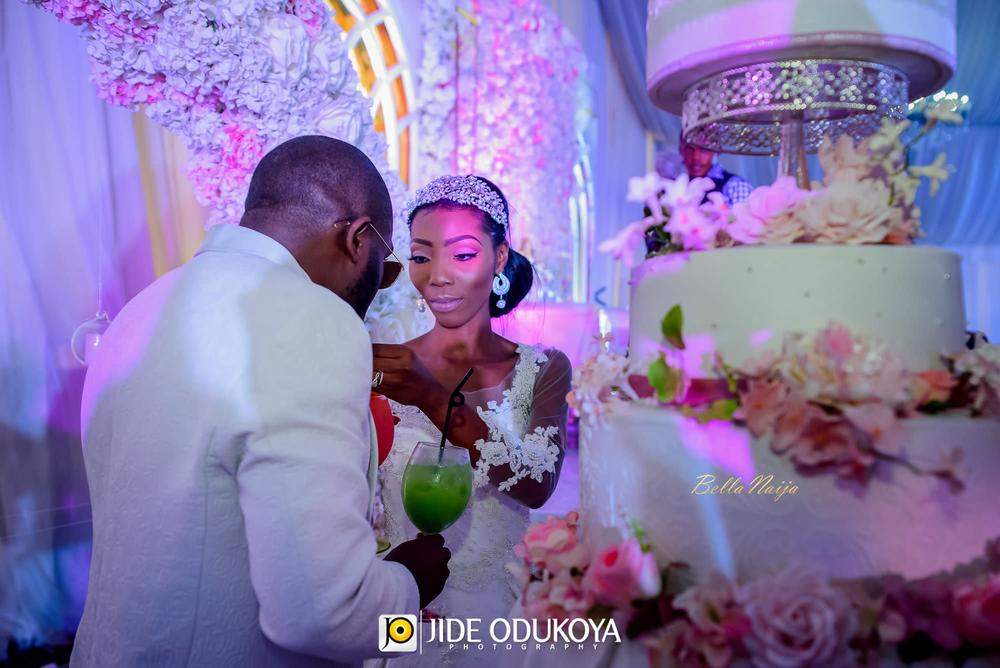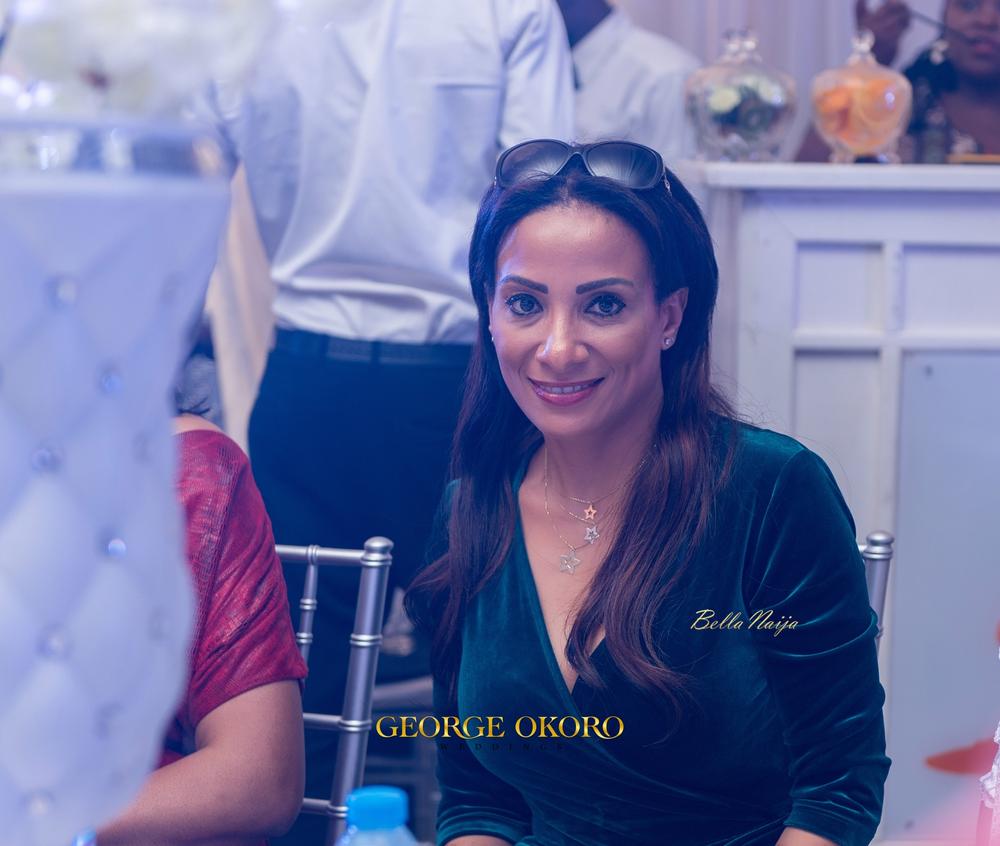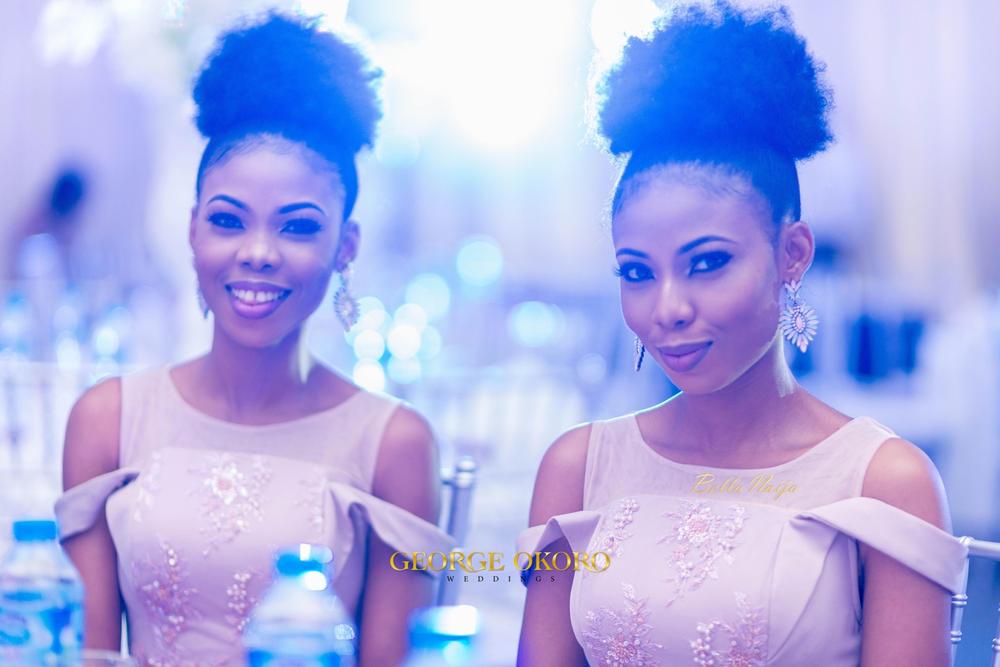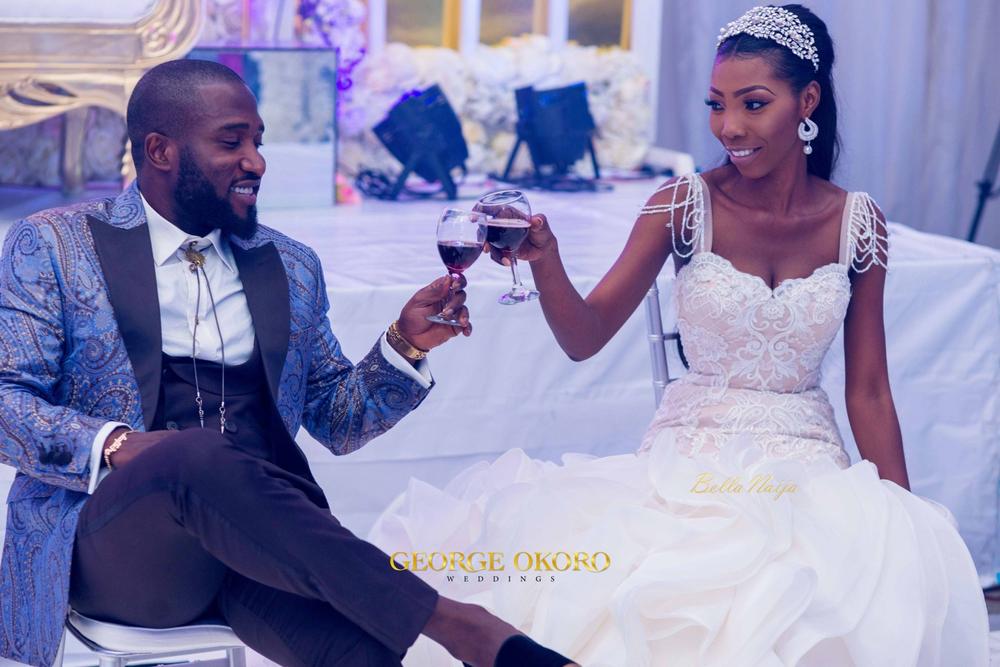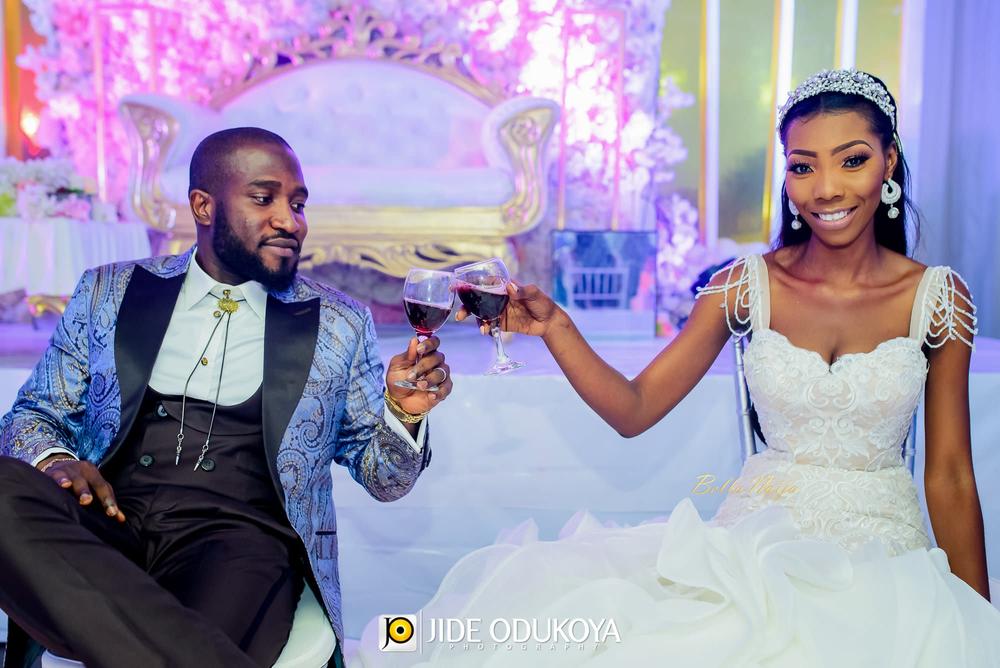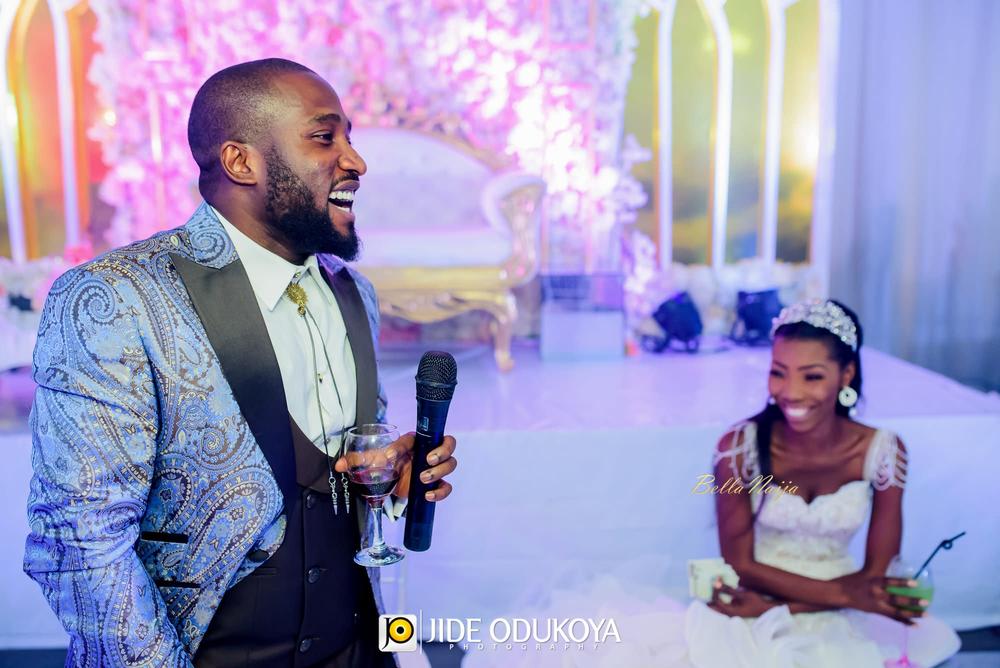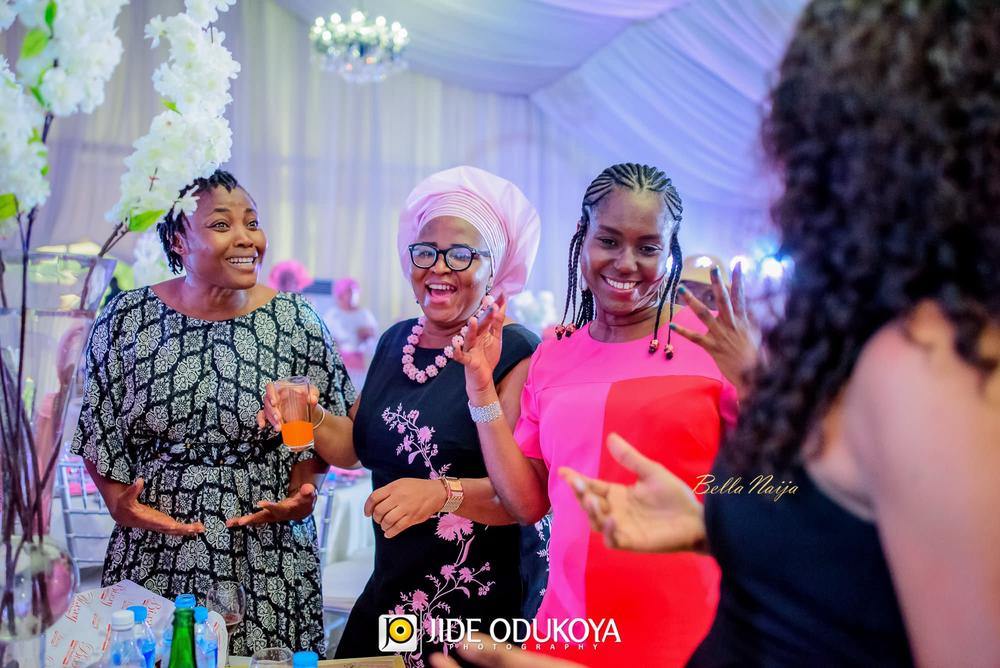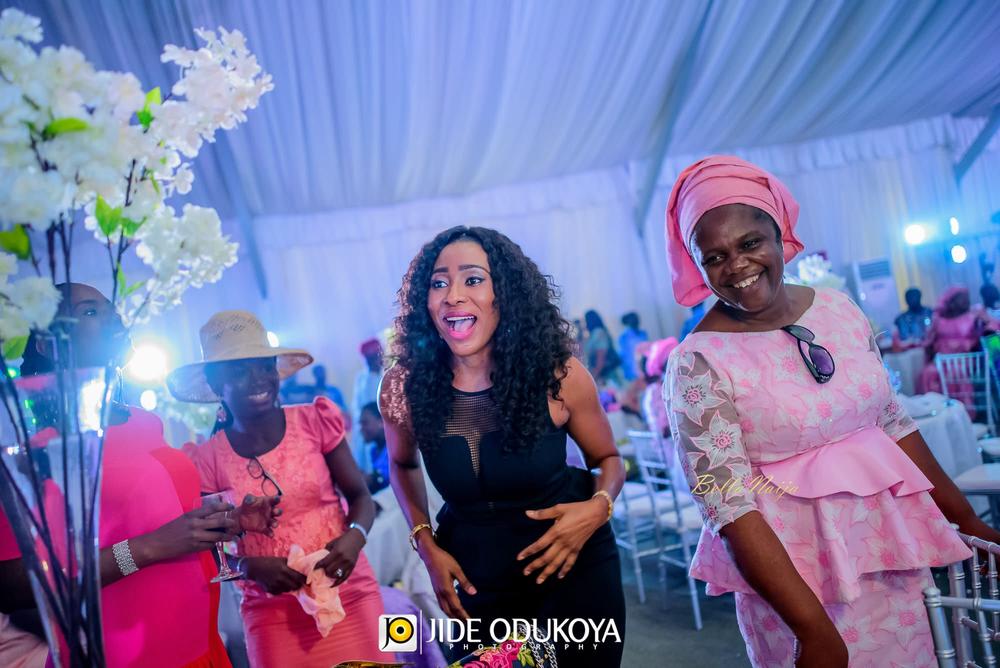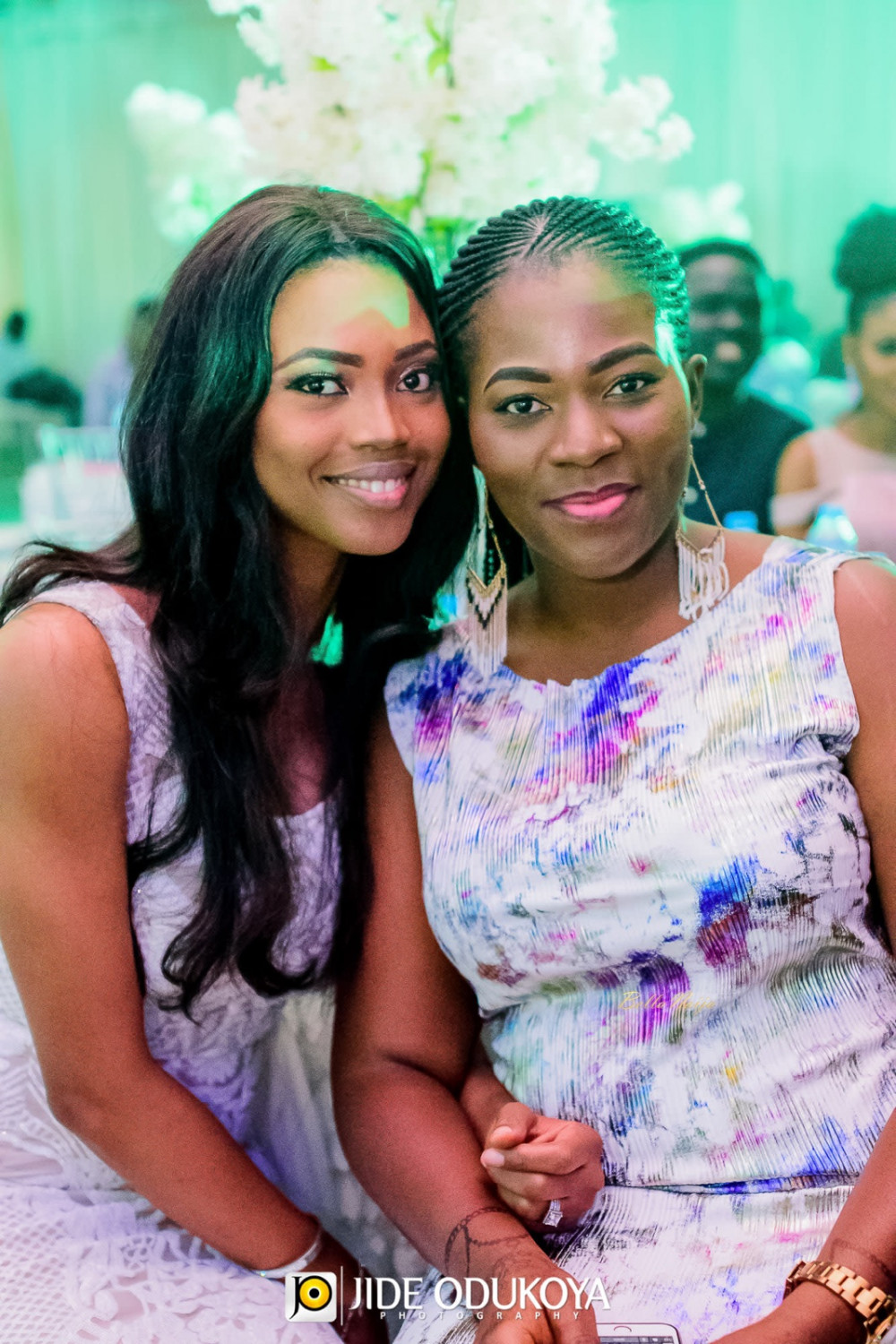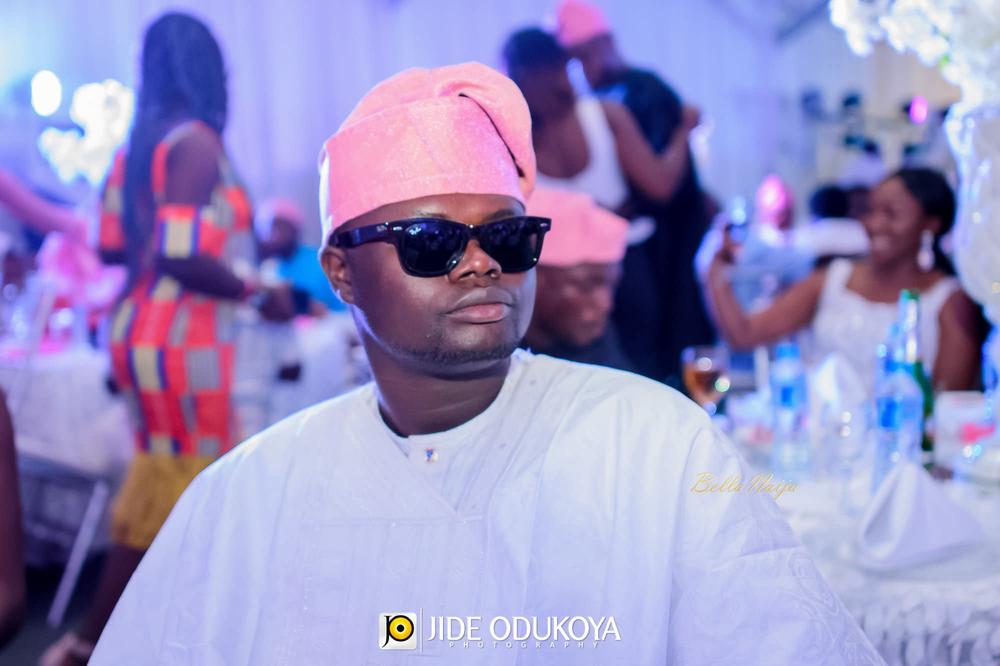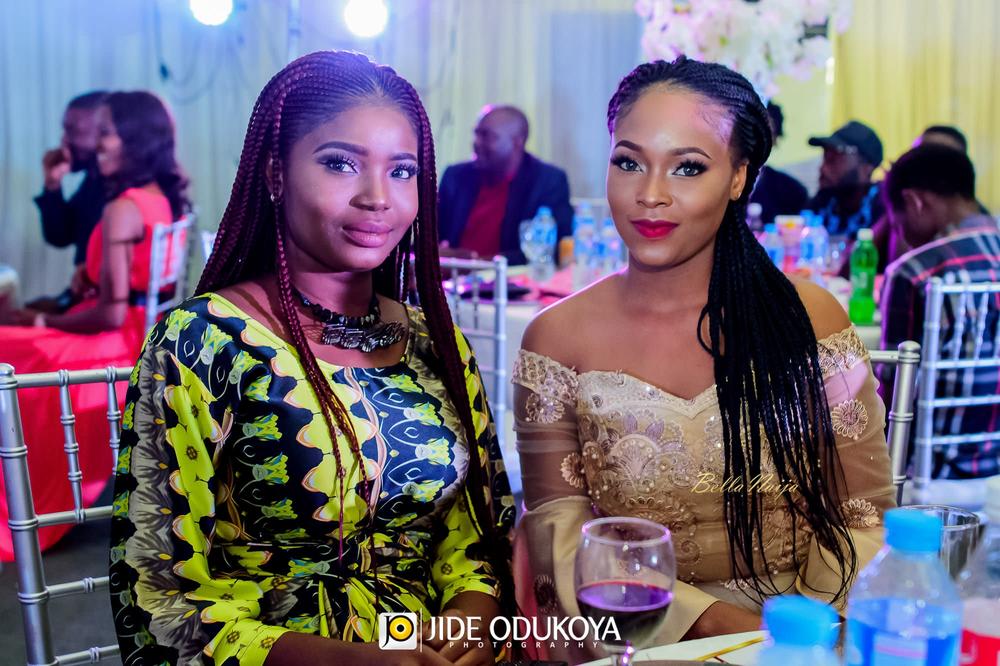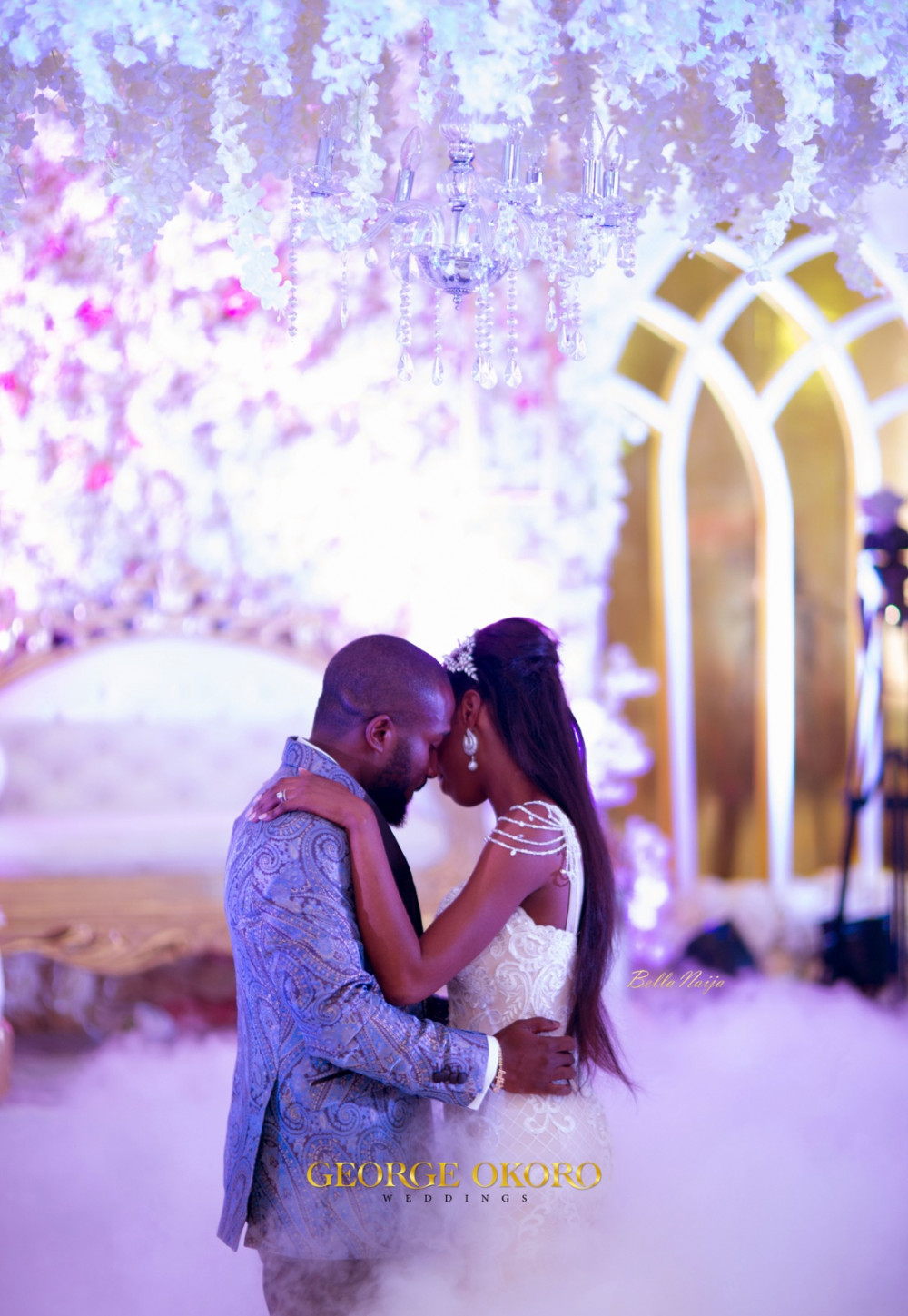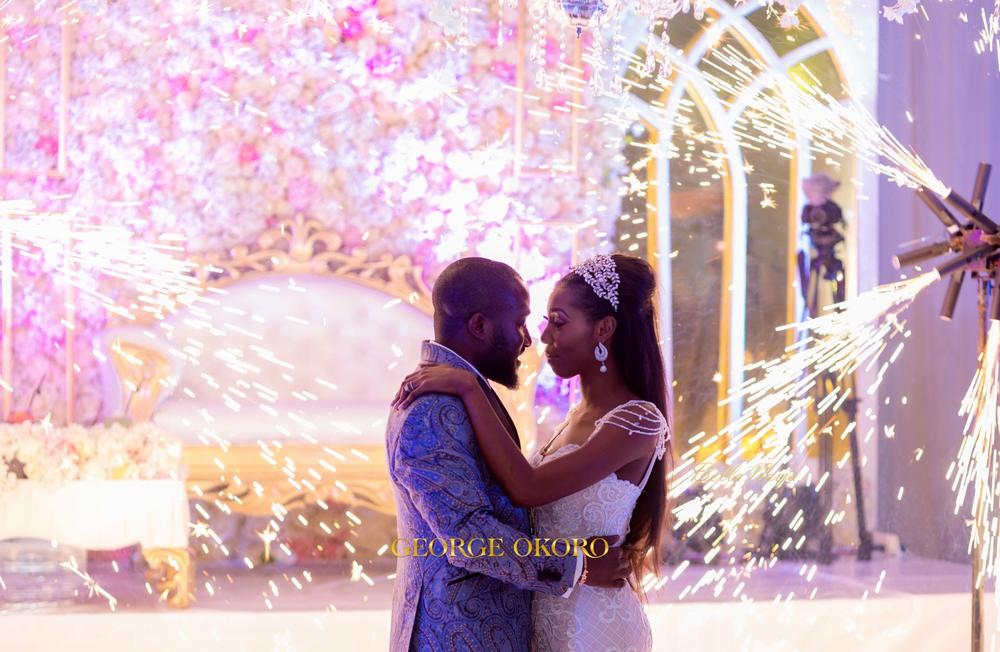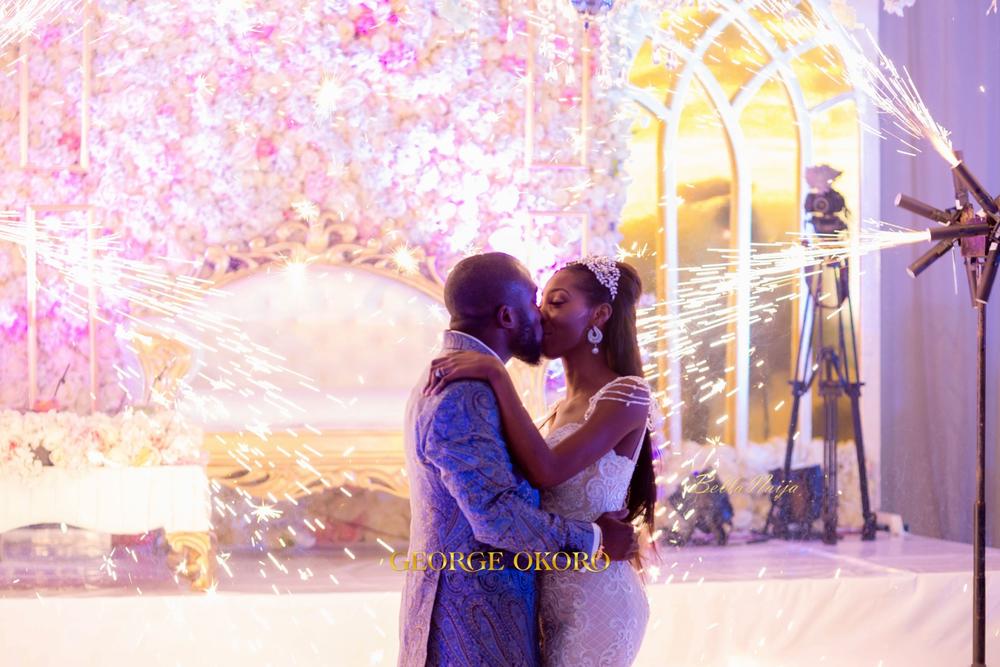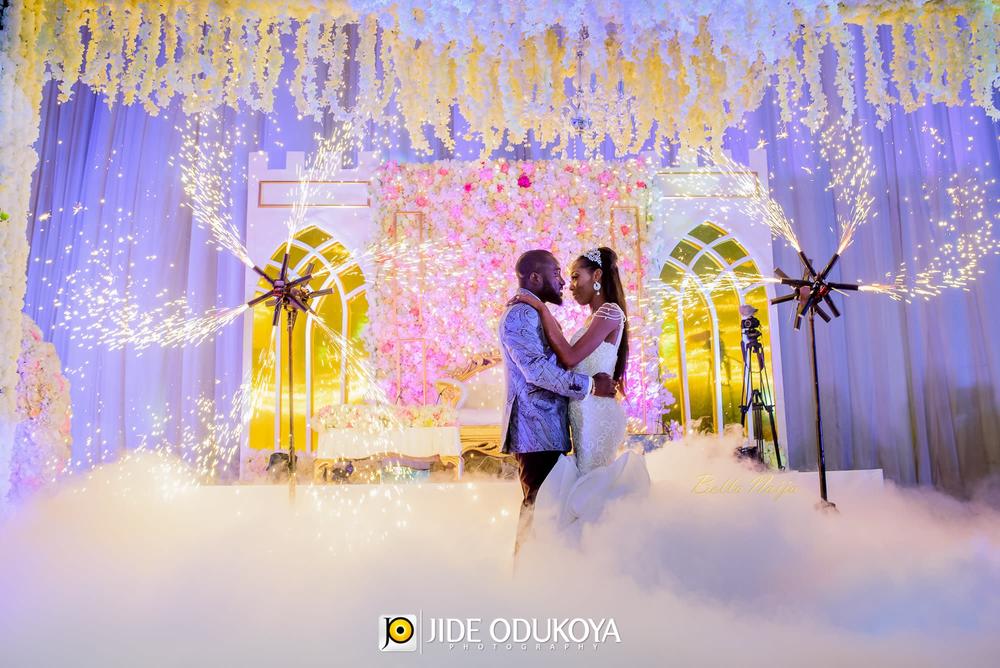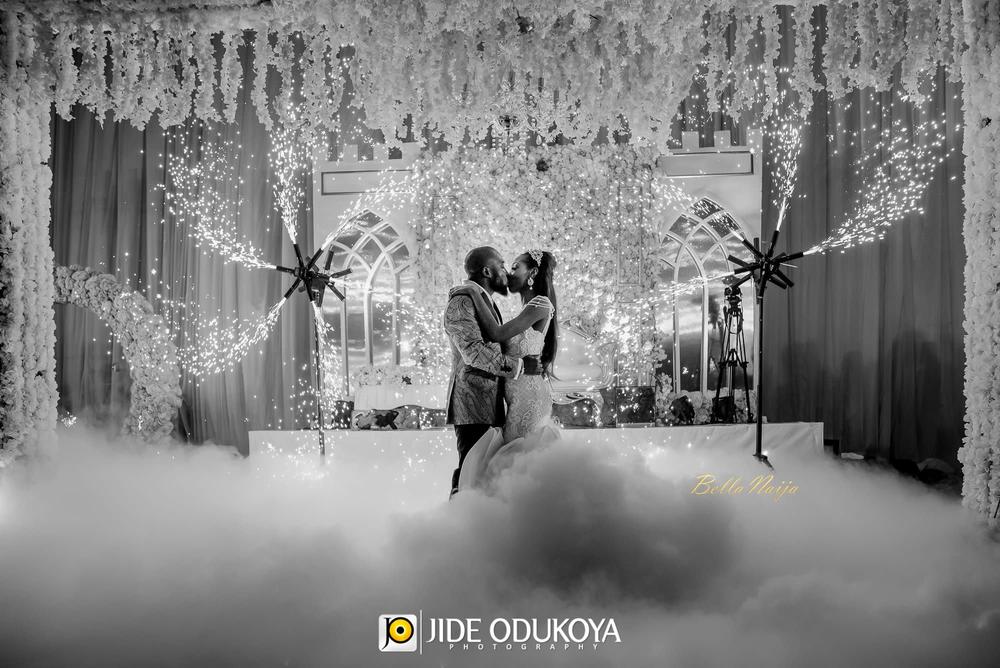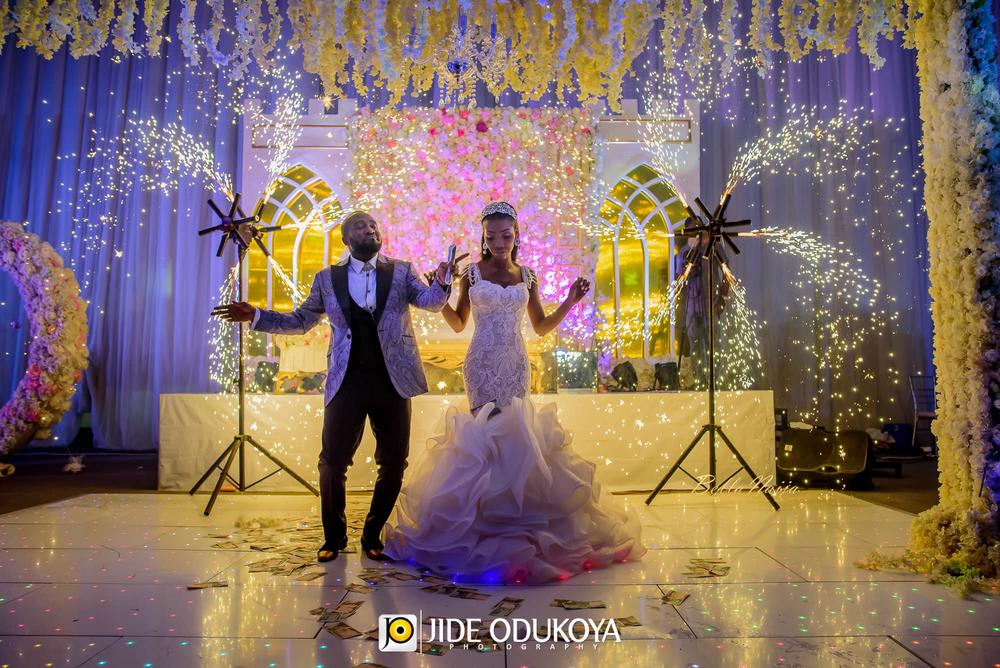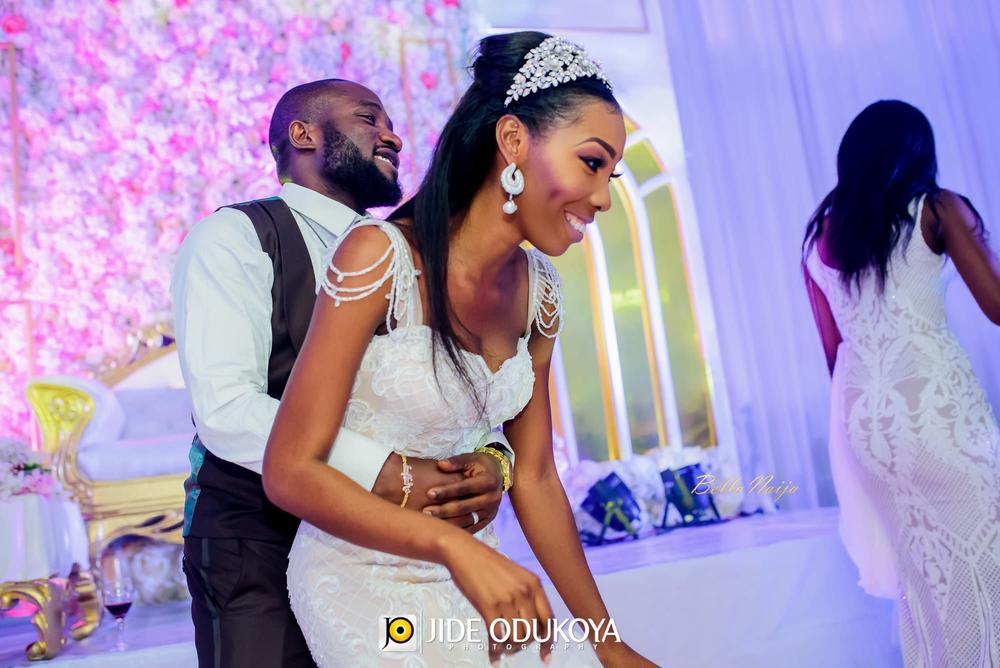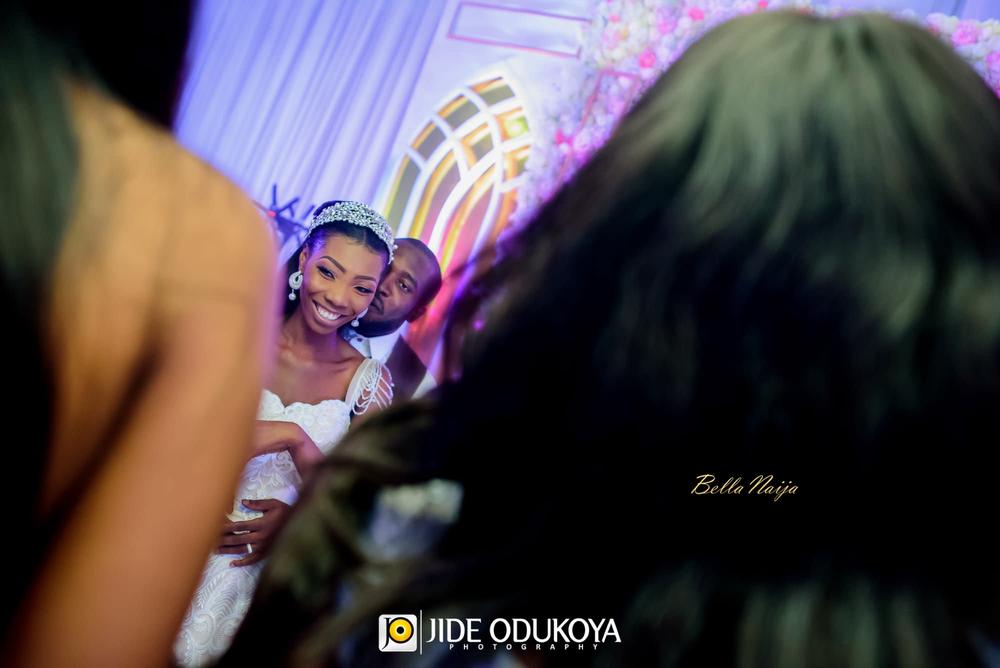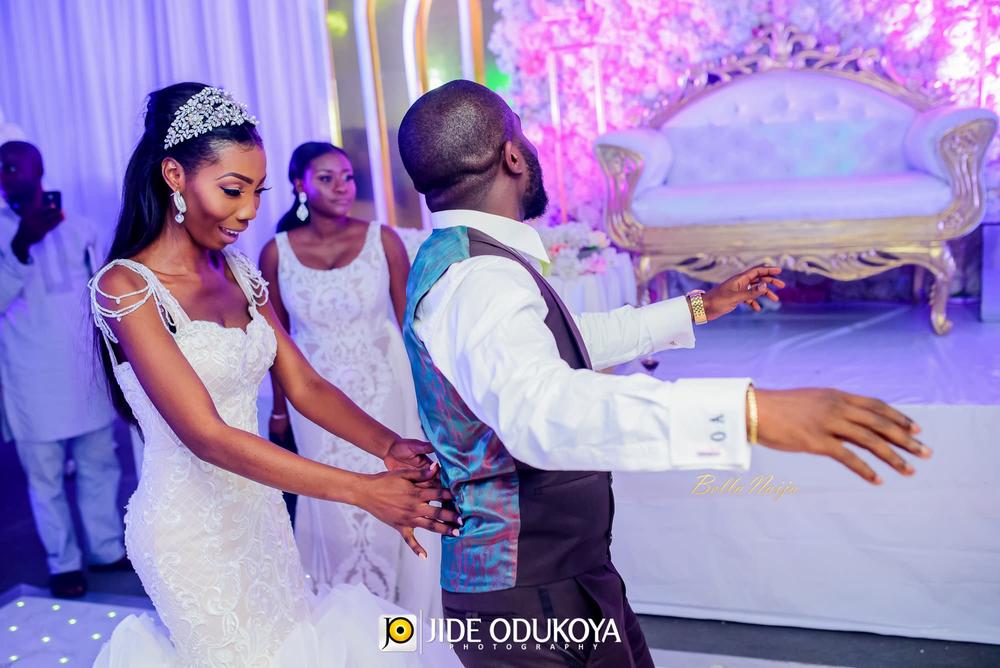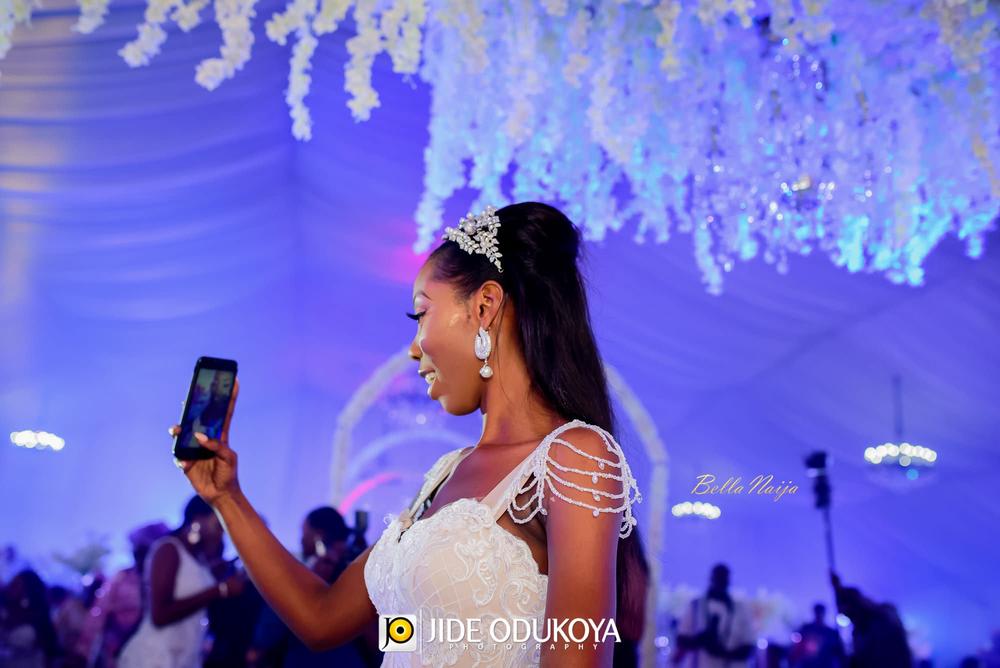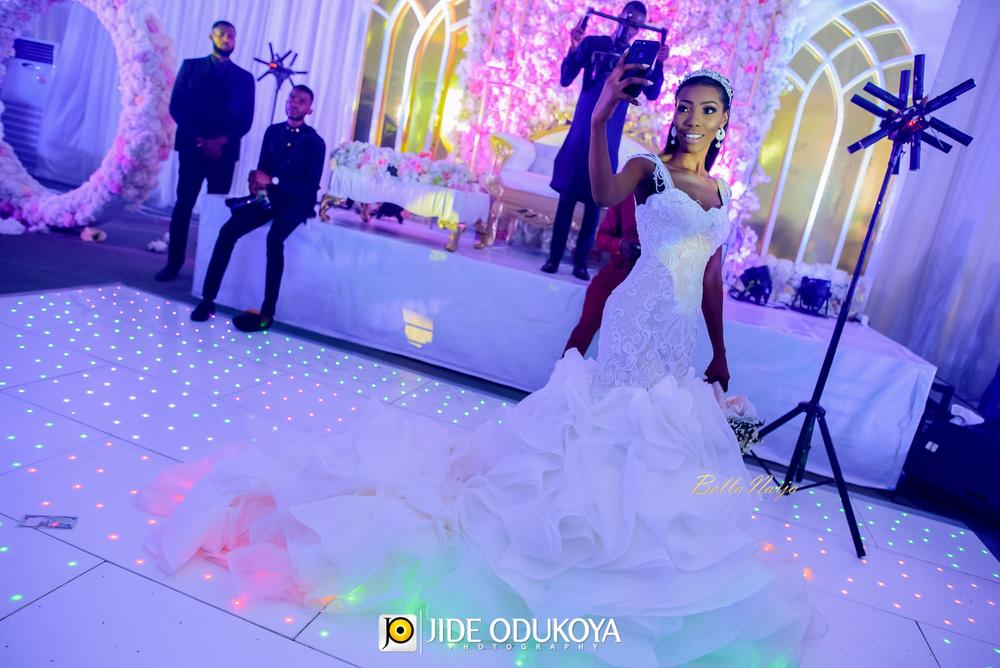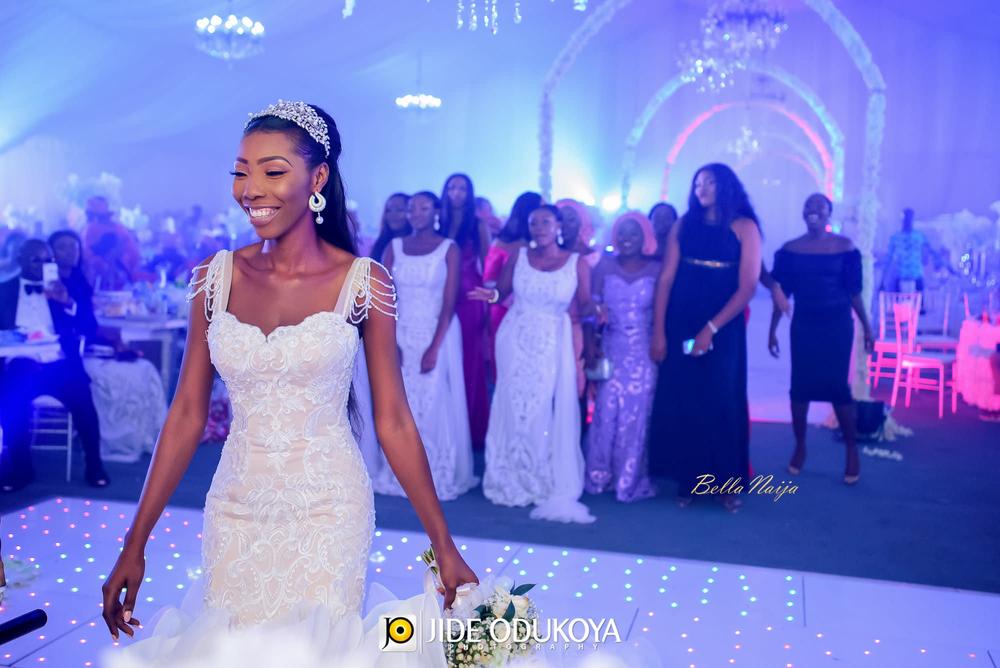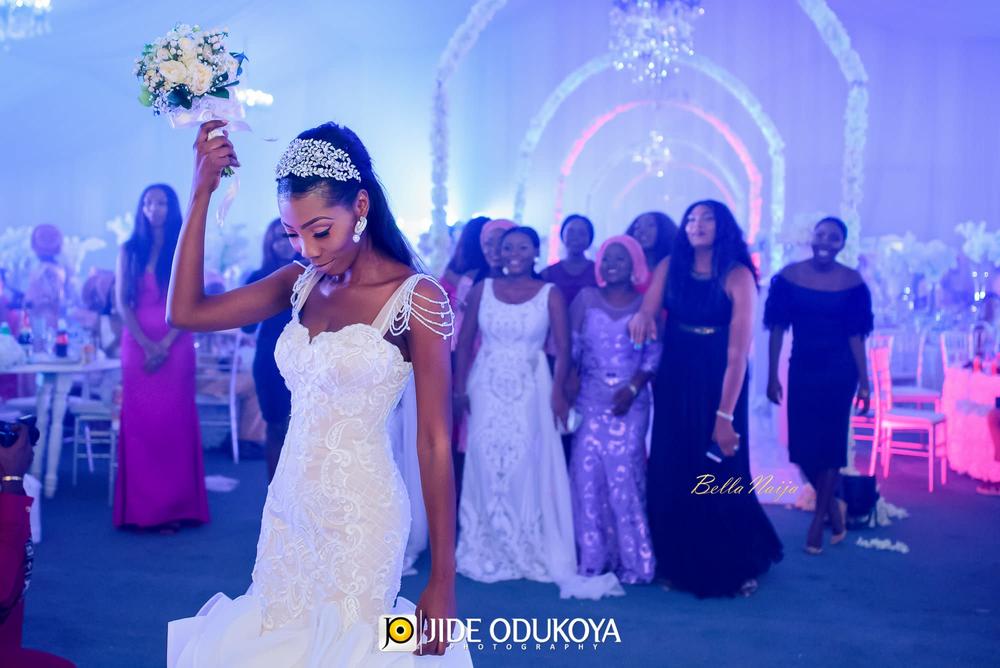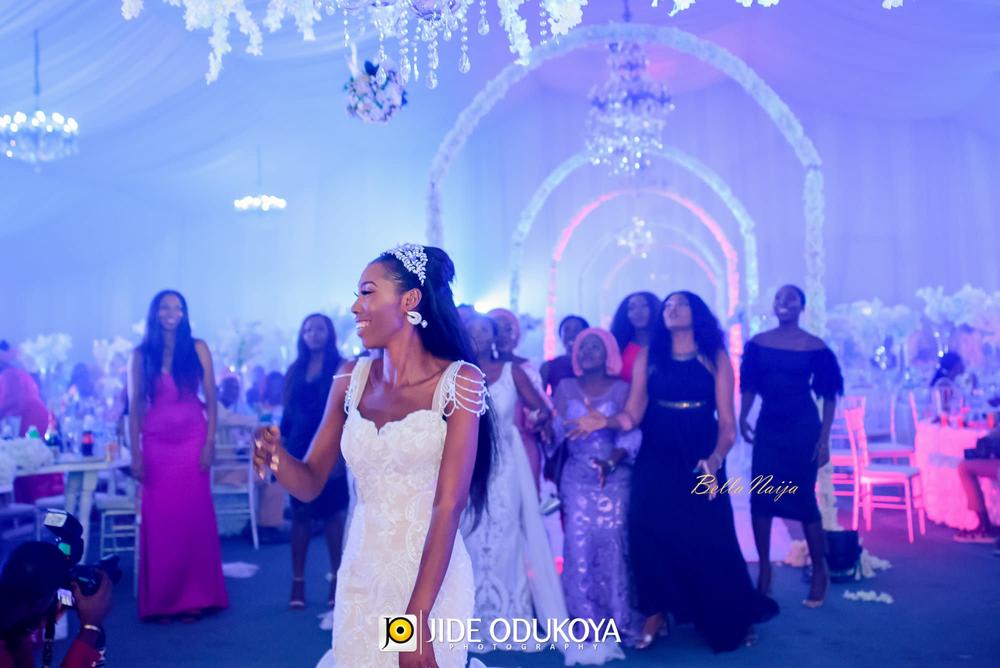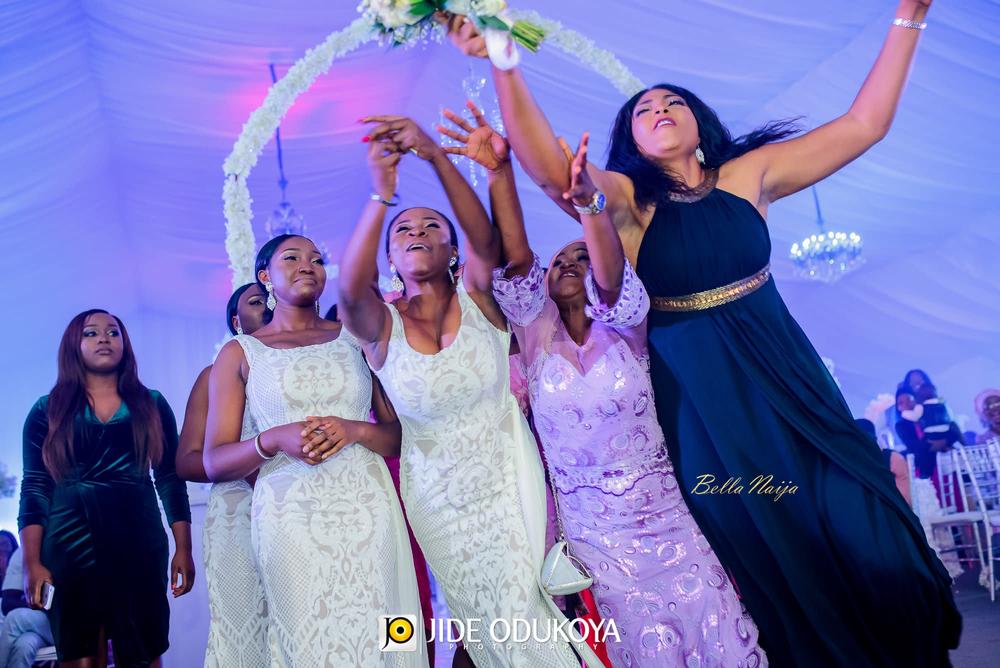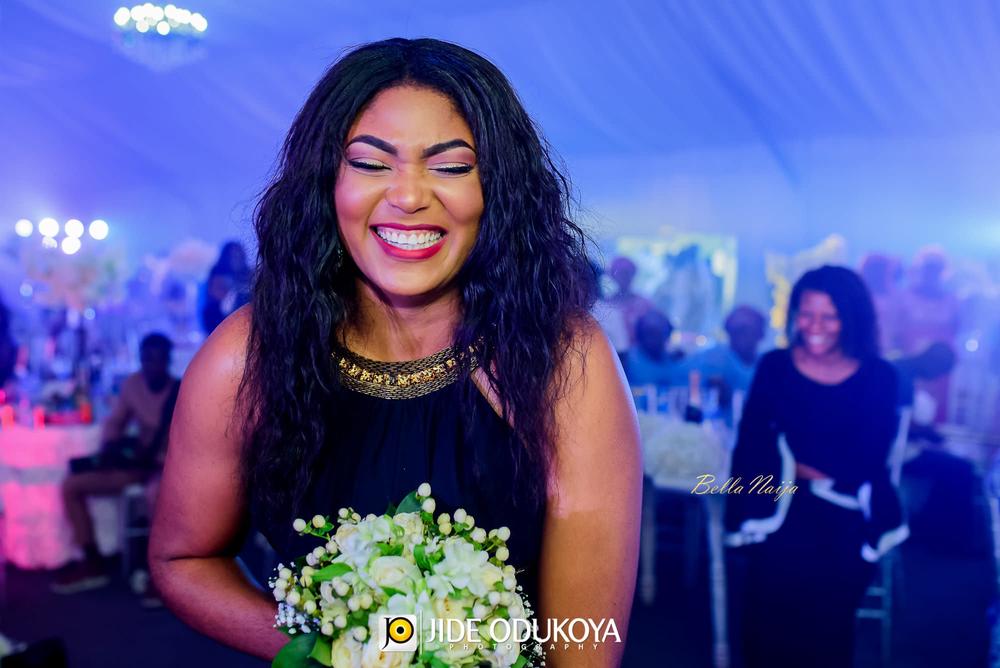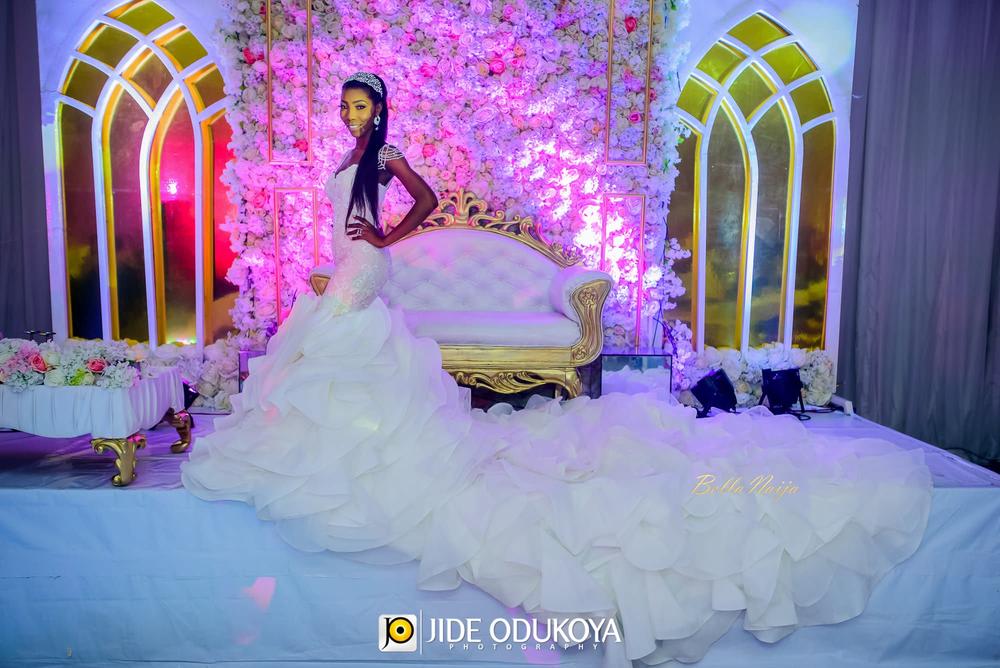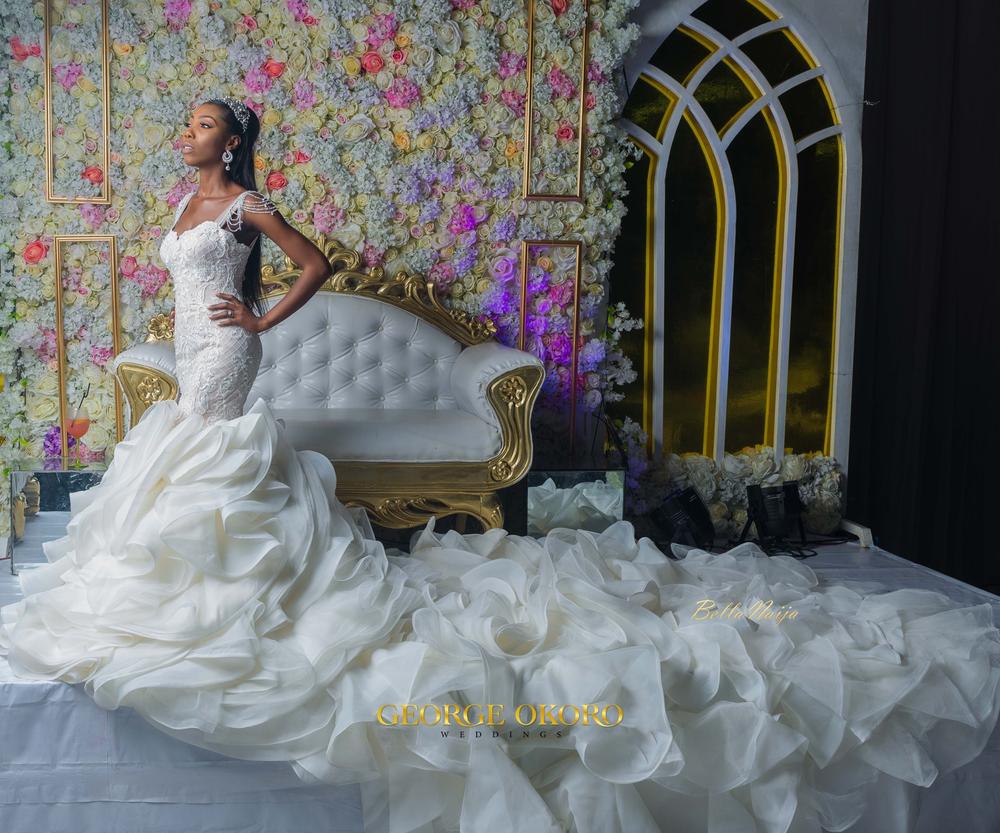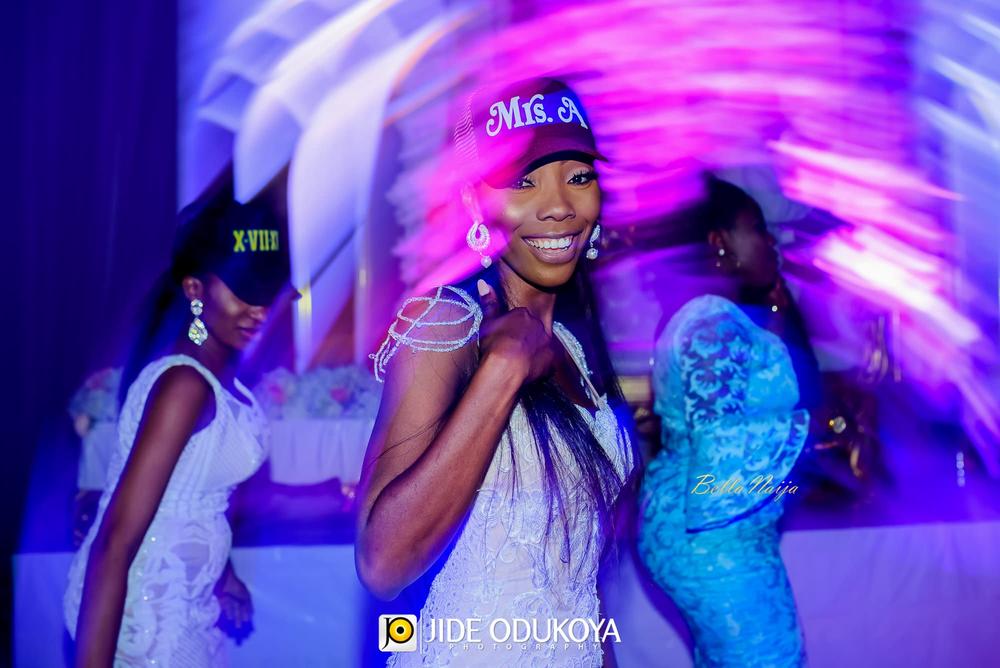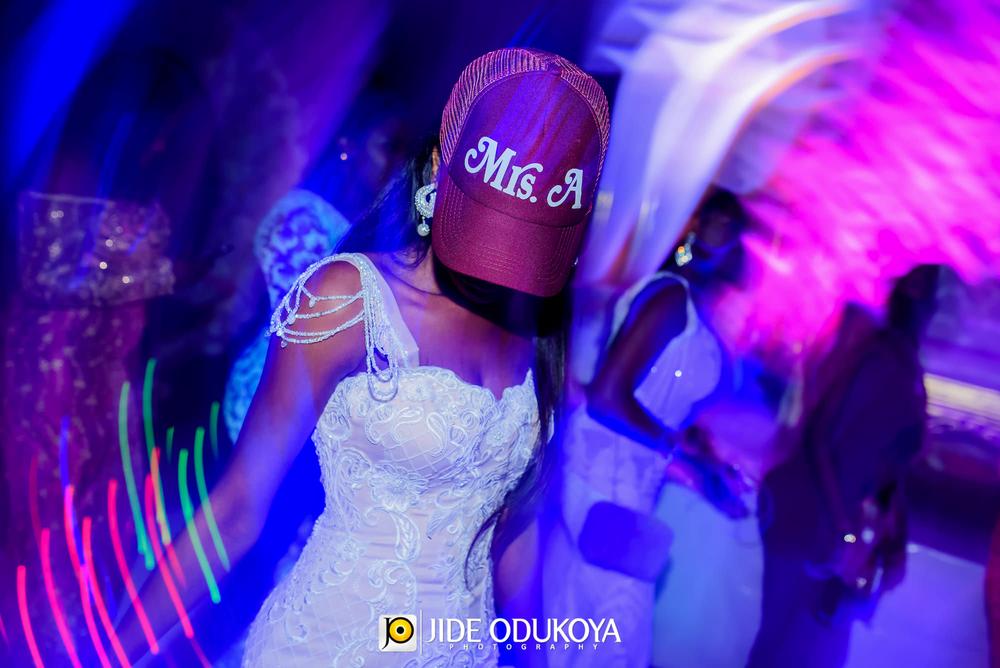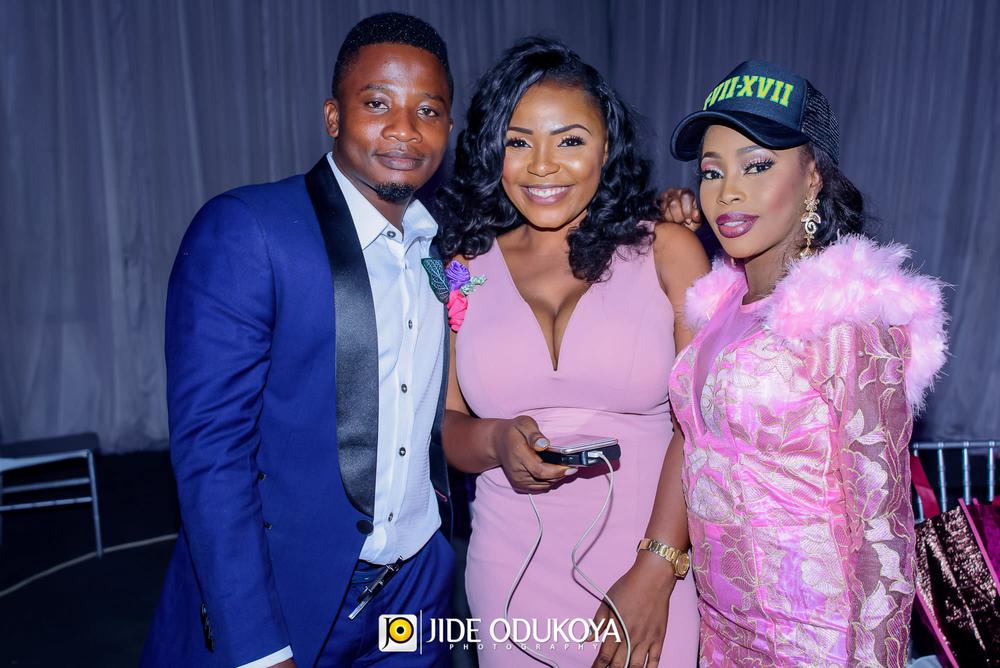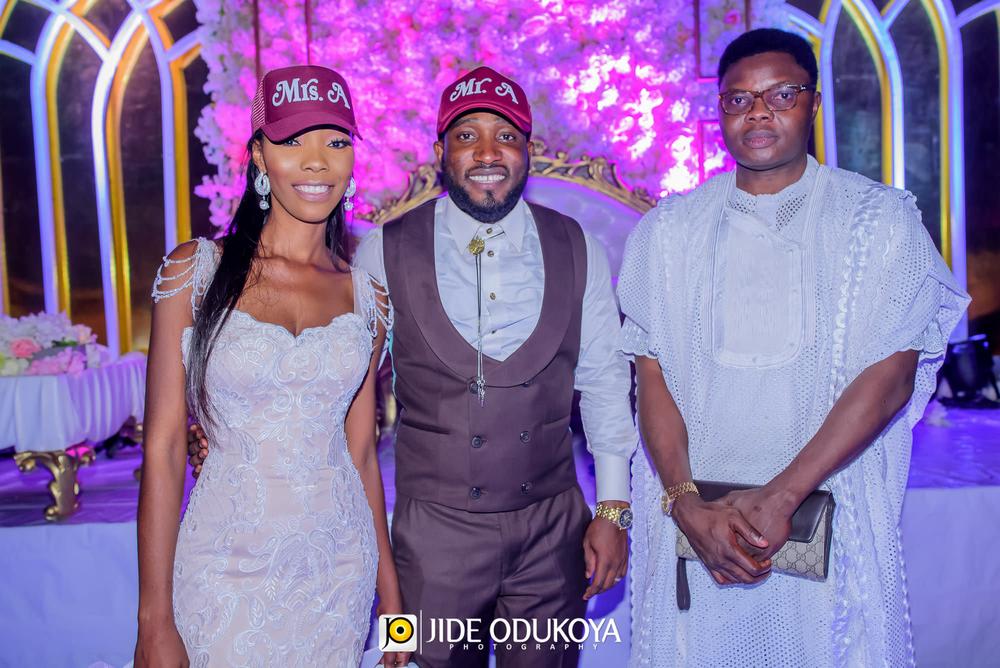 Traditional Engagement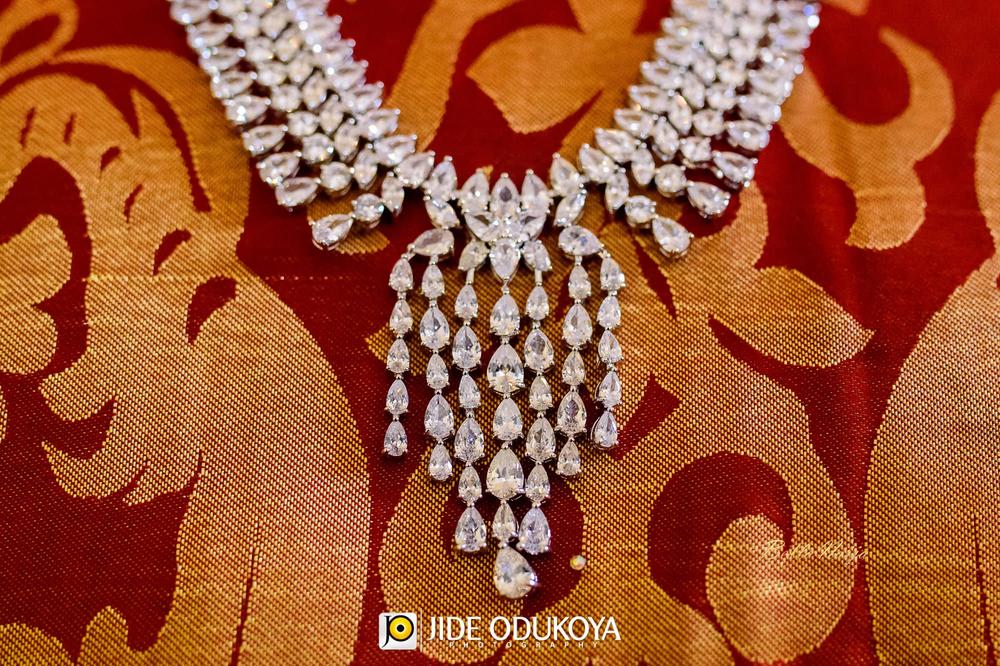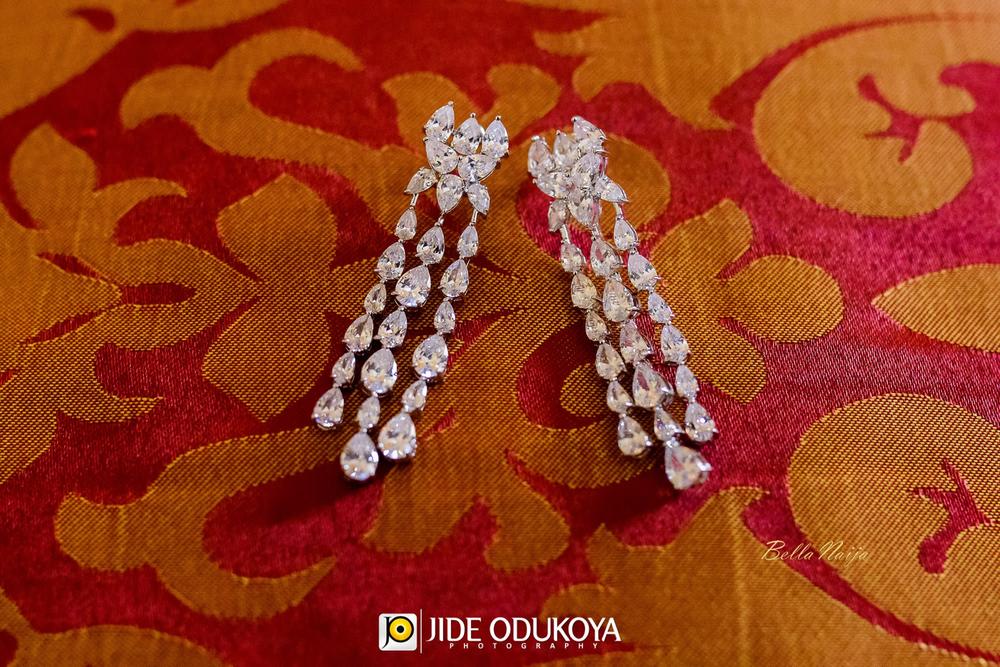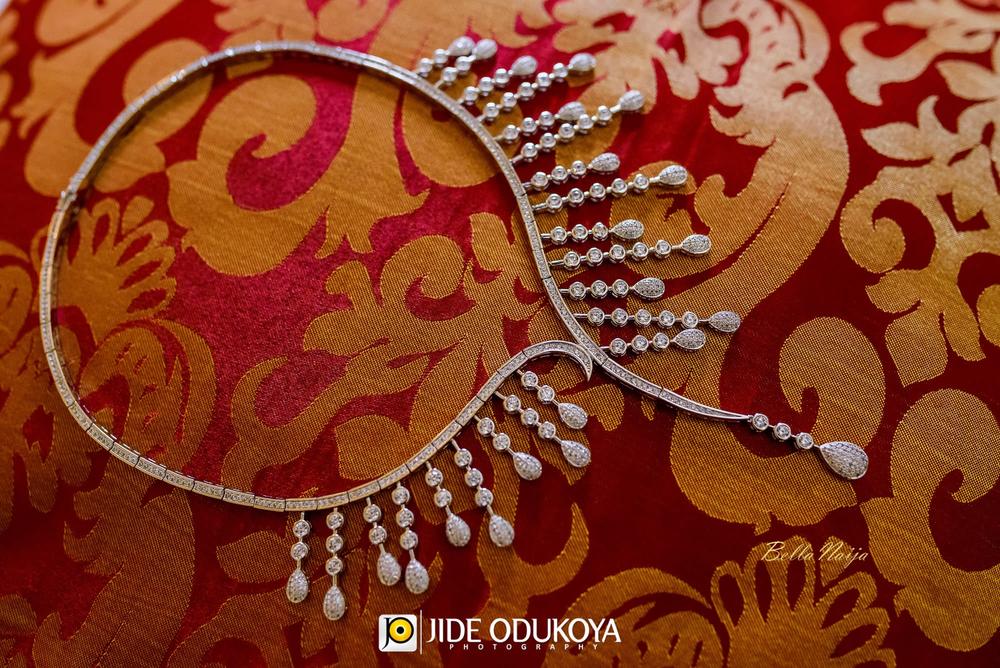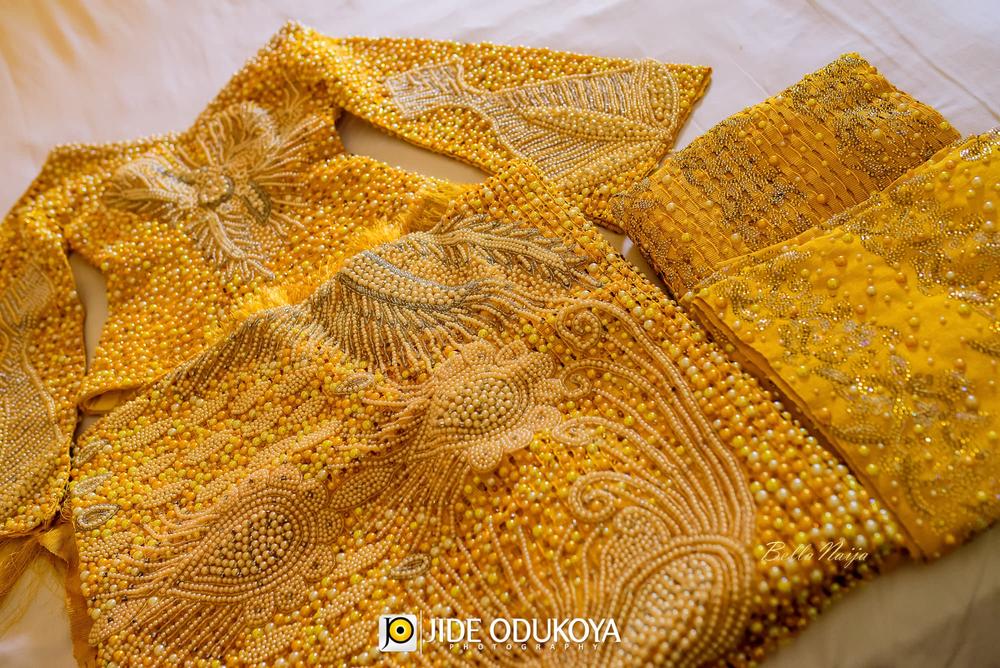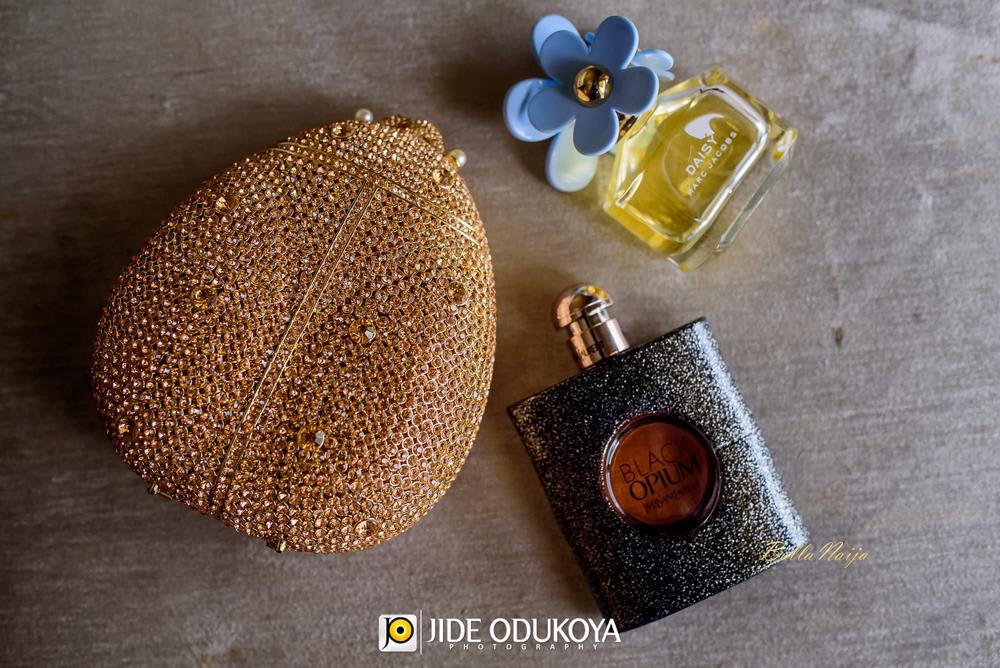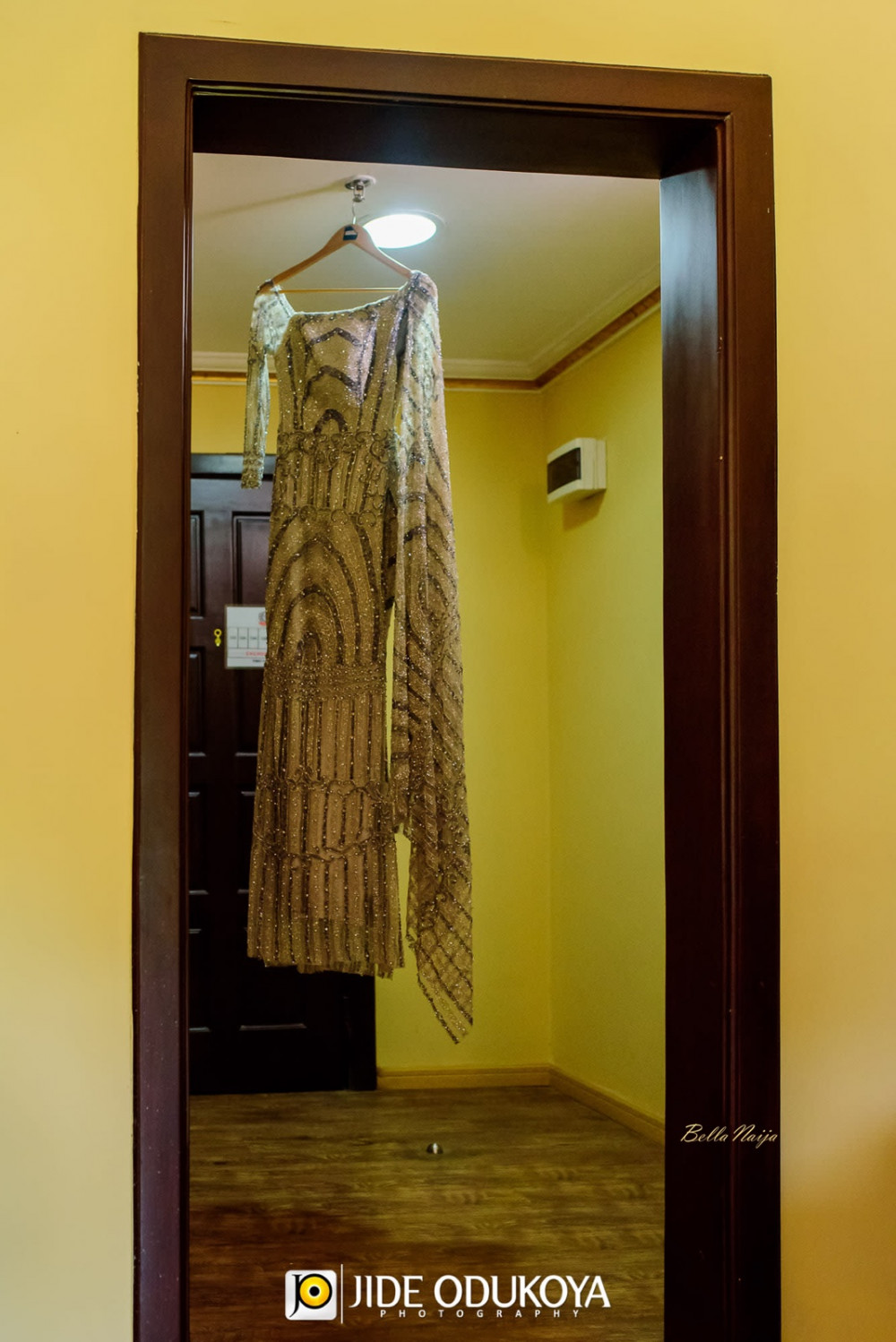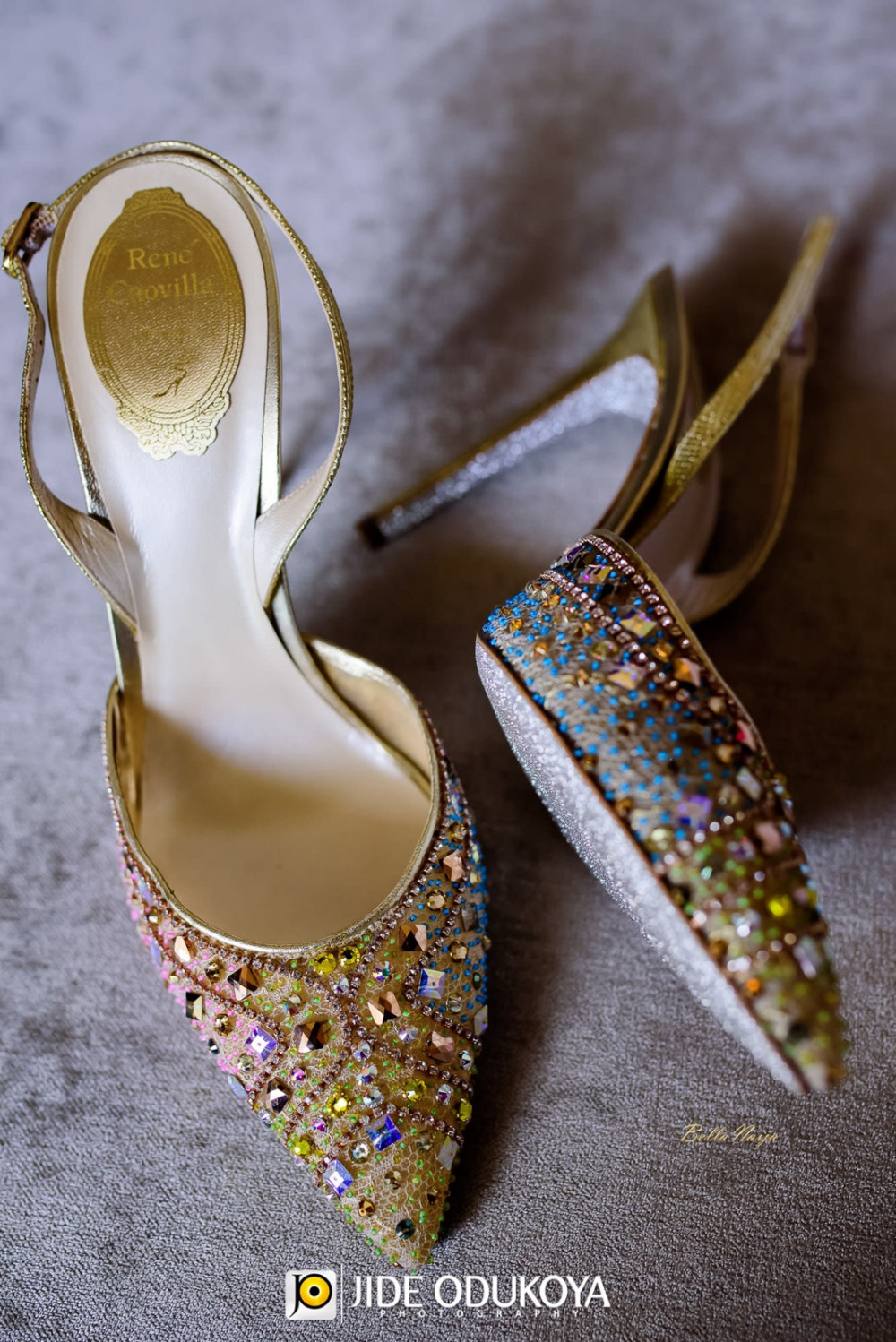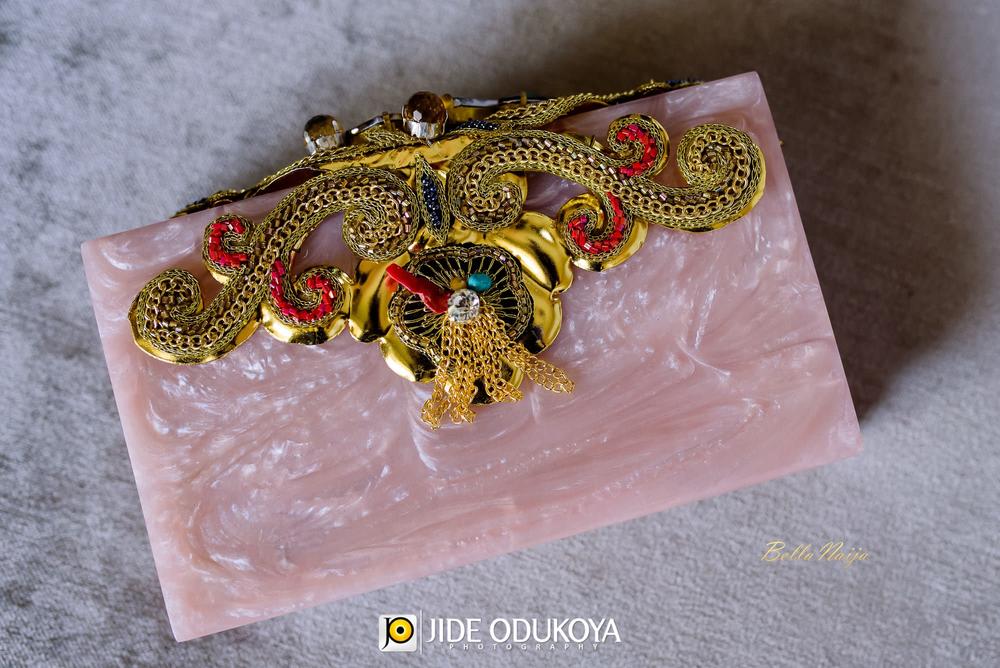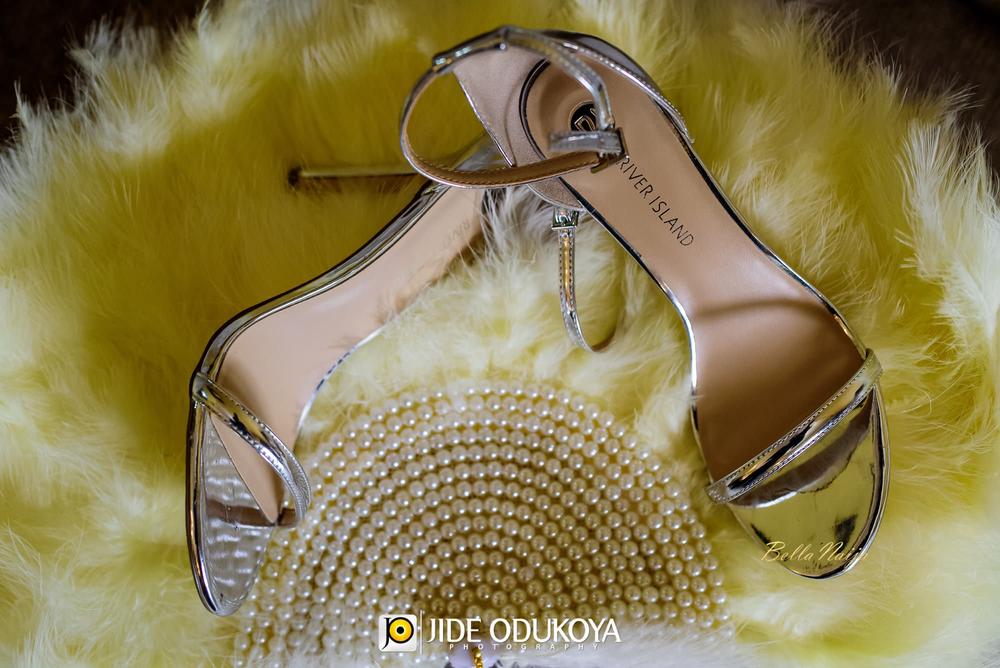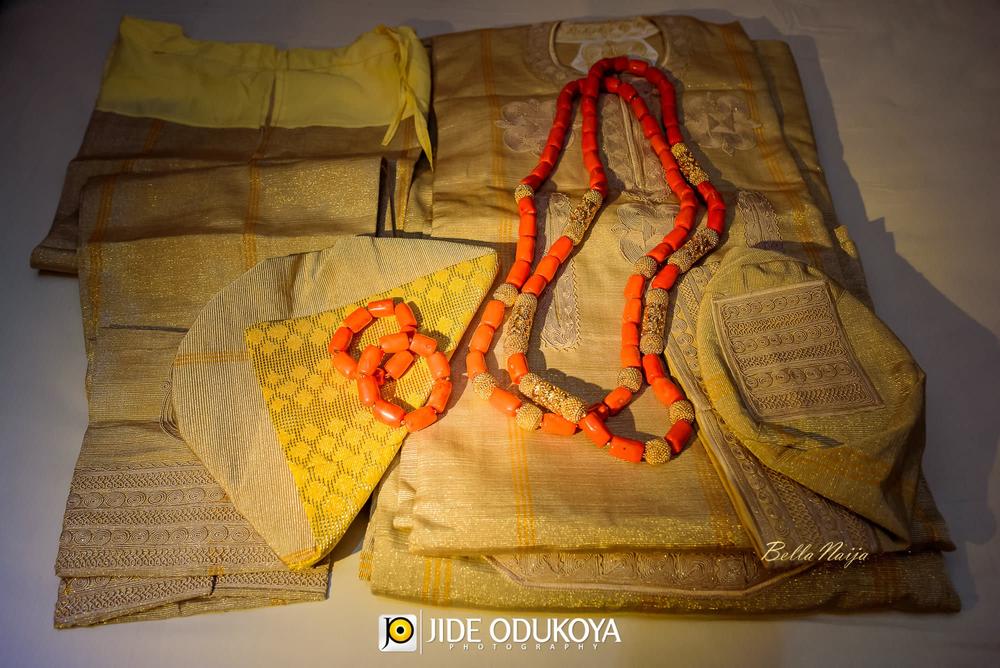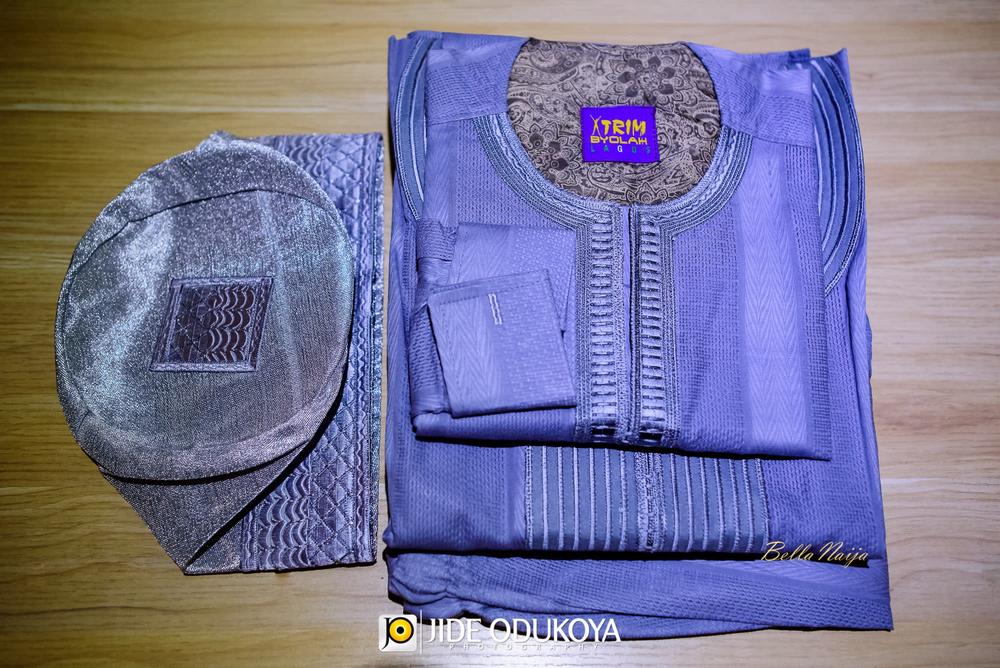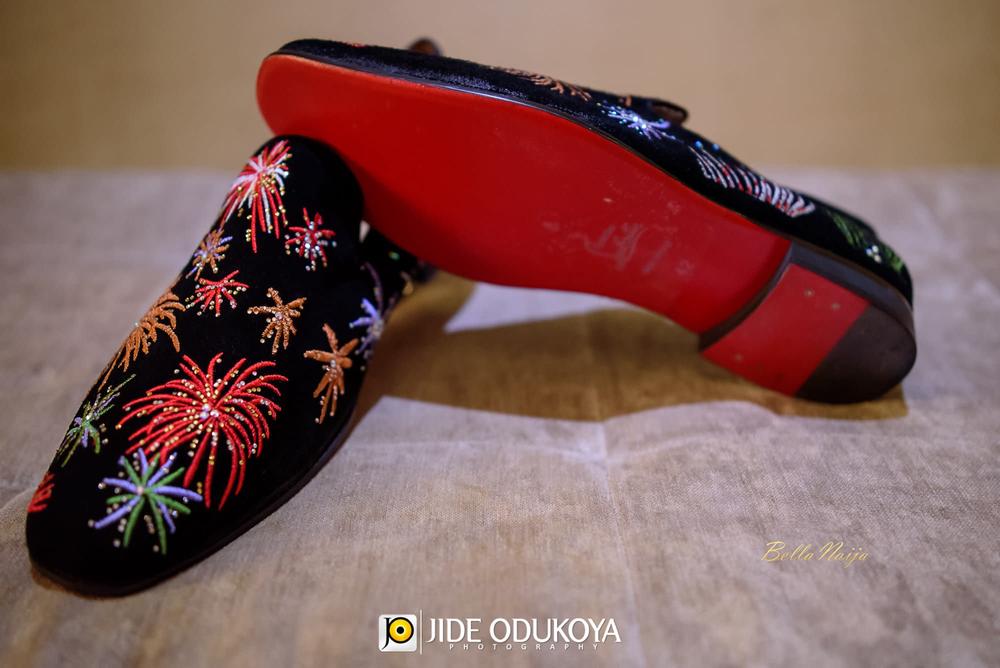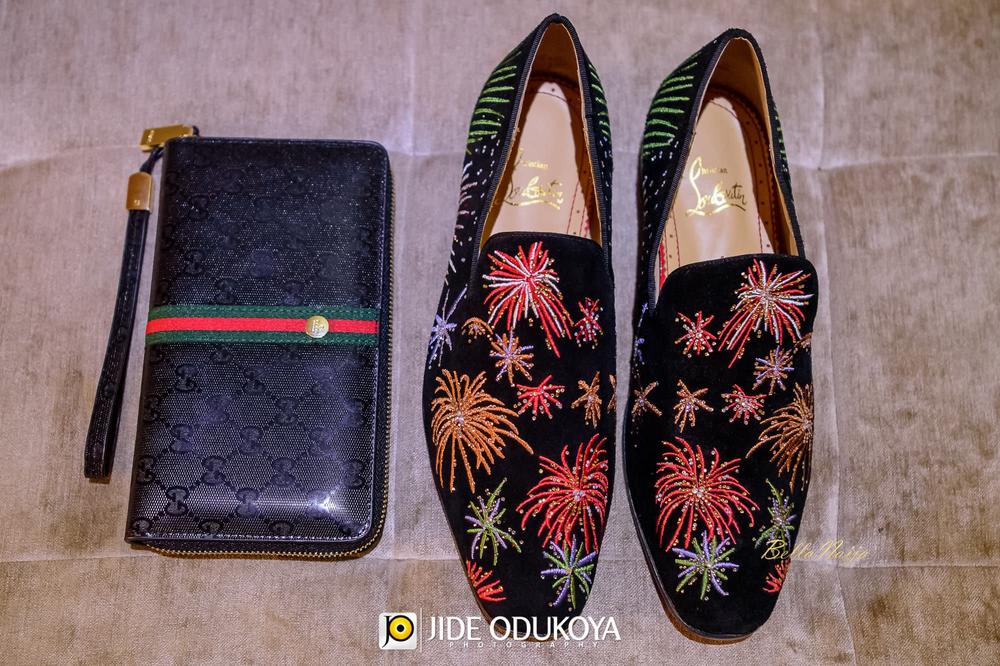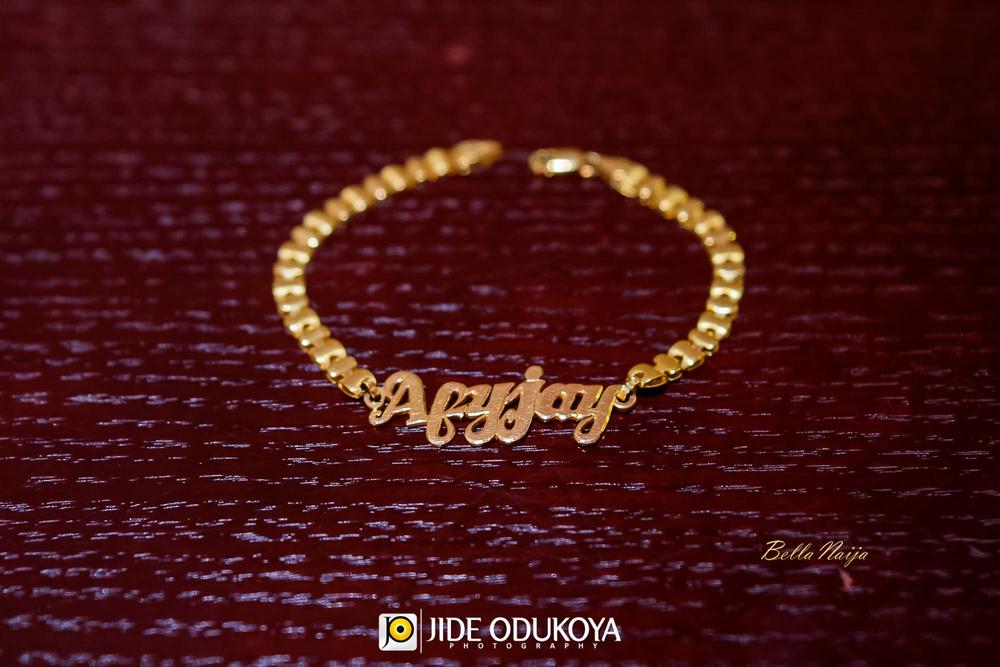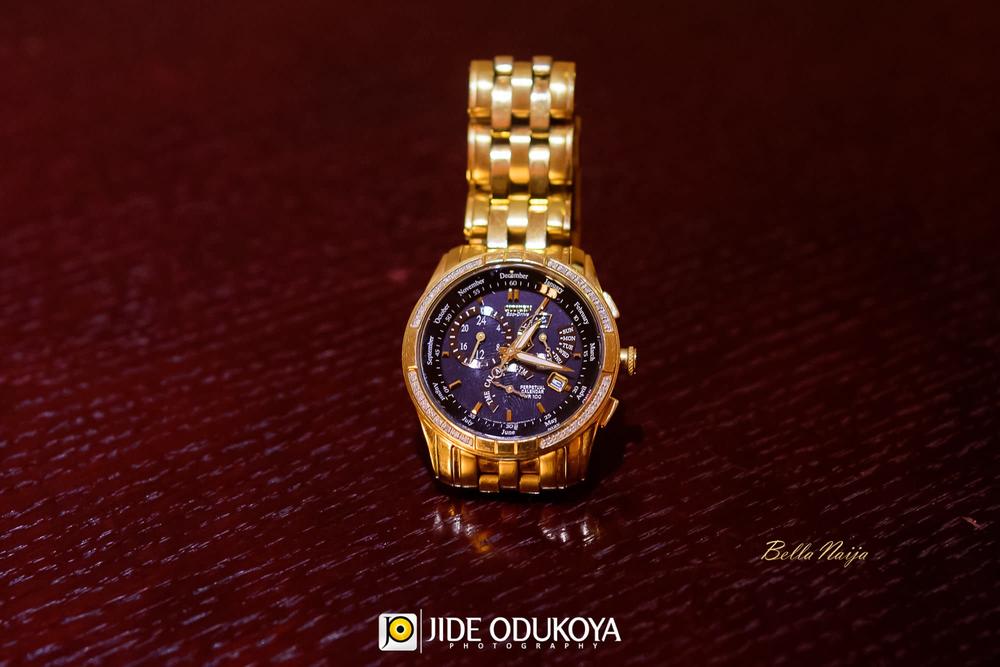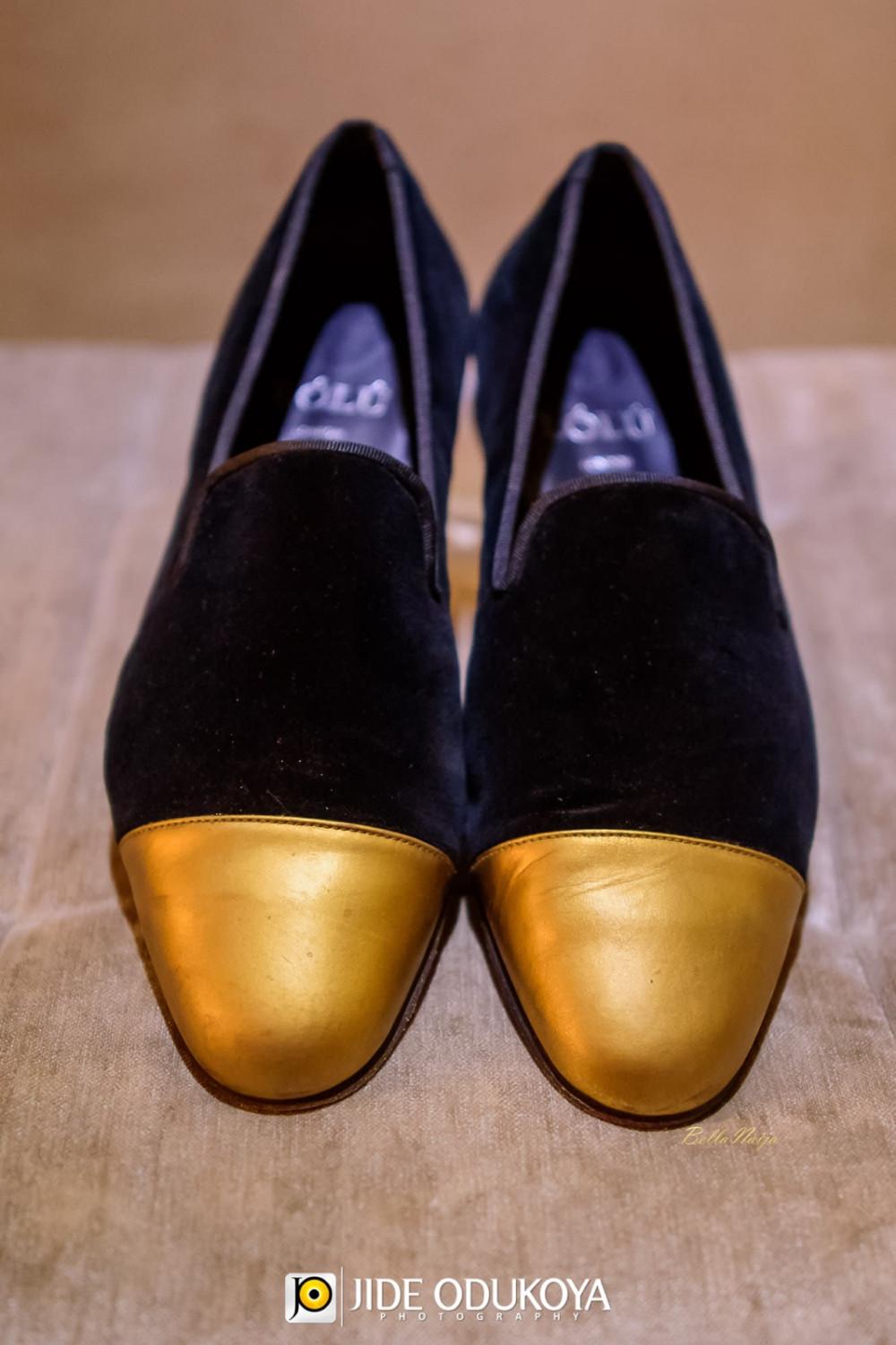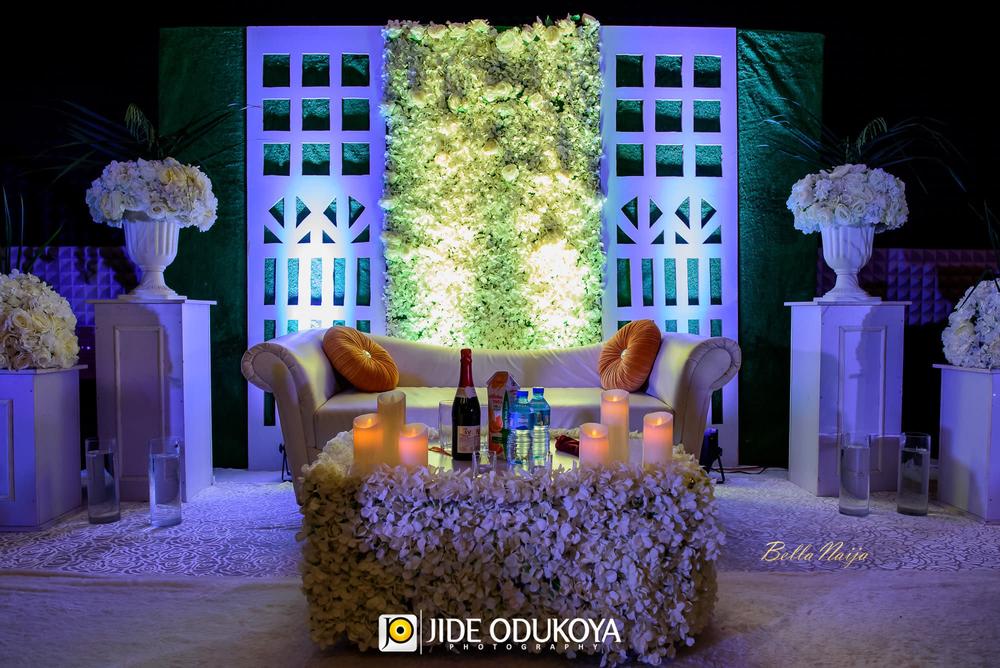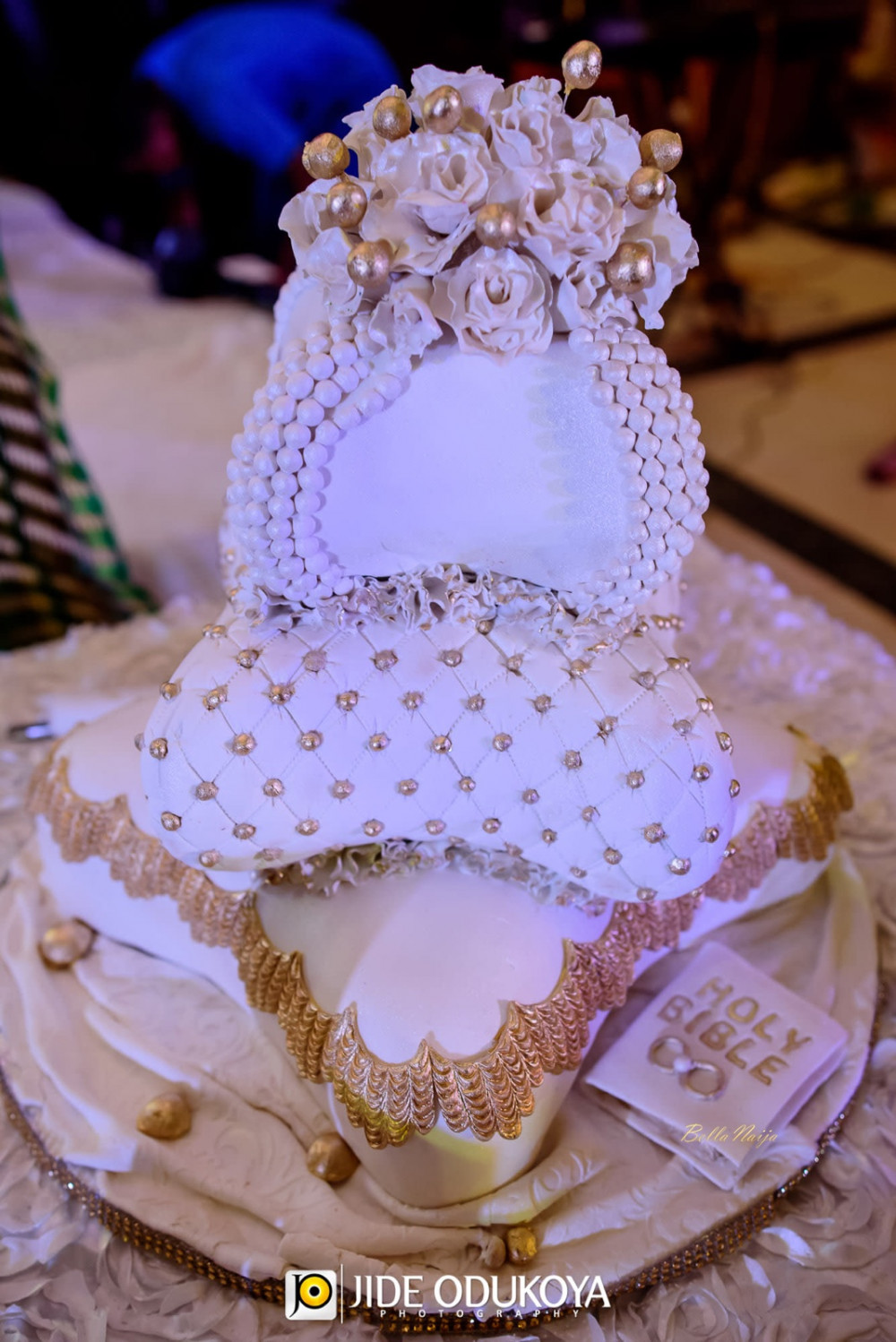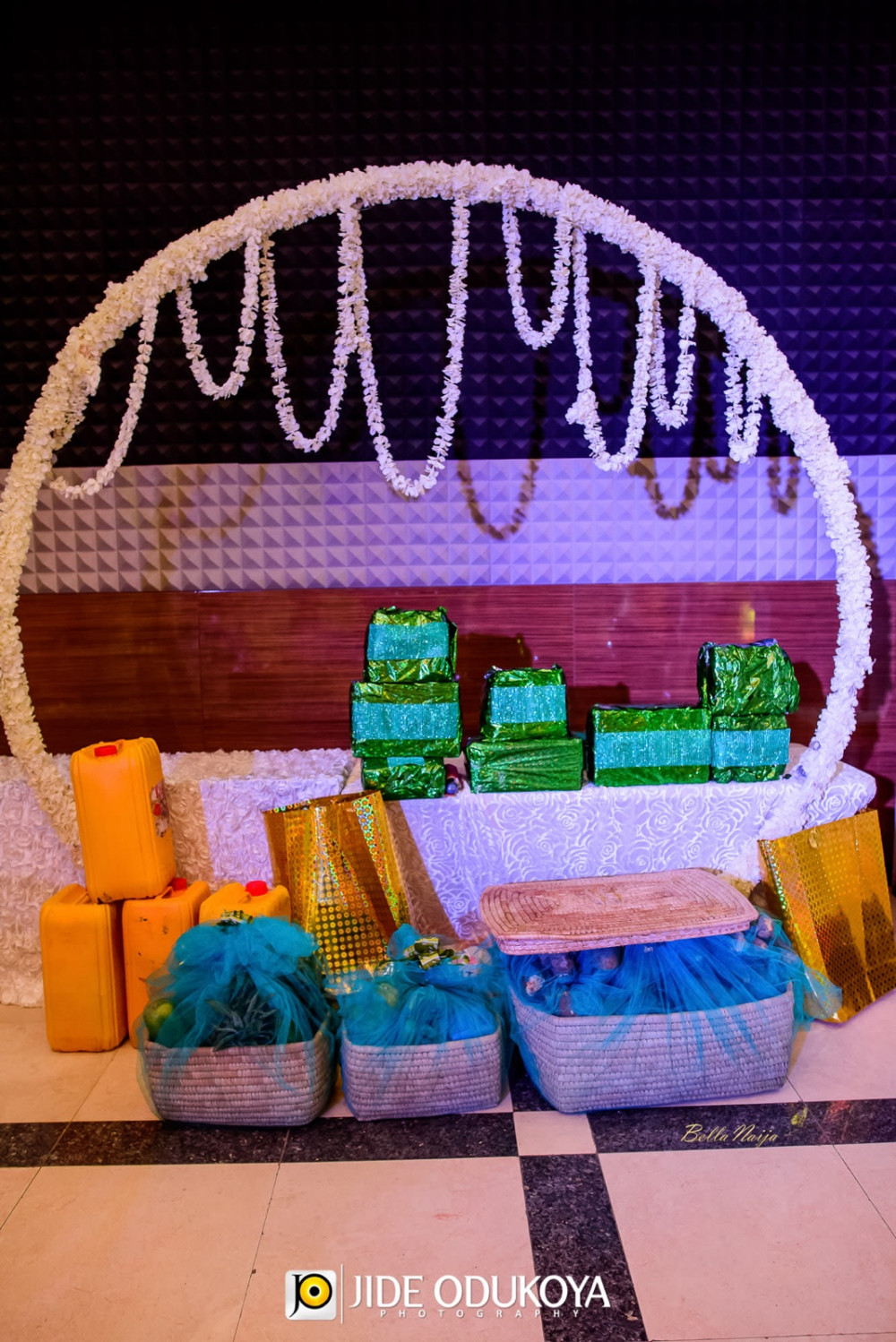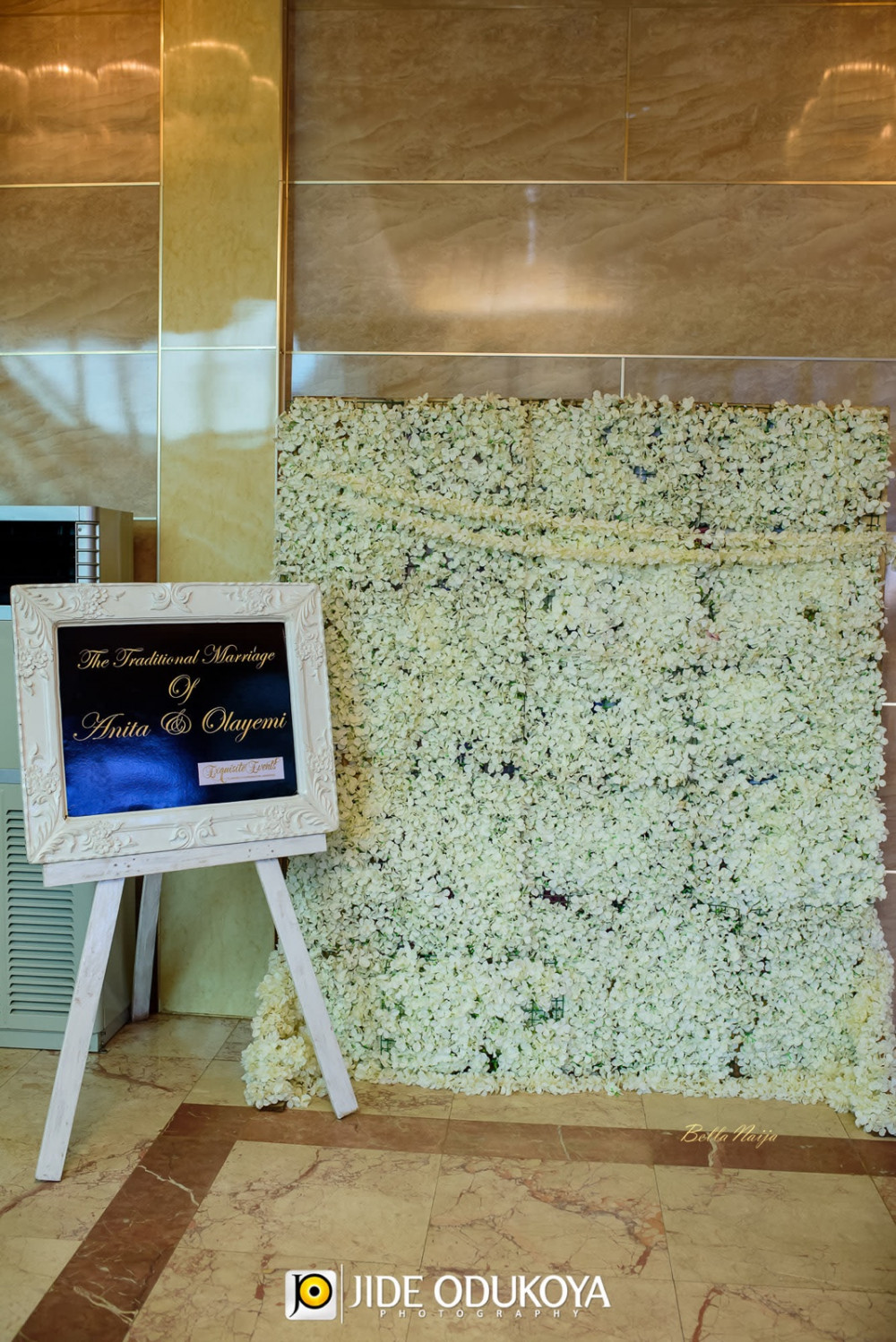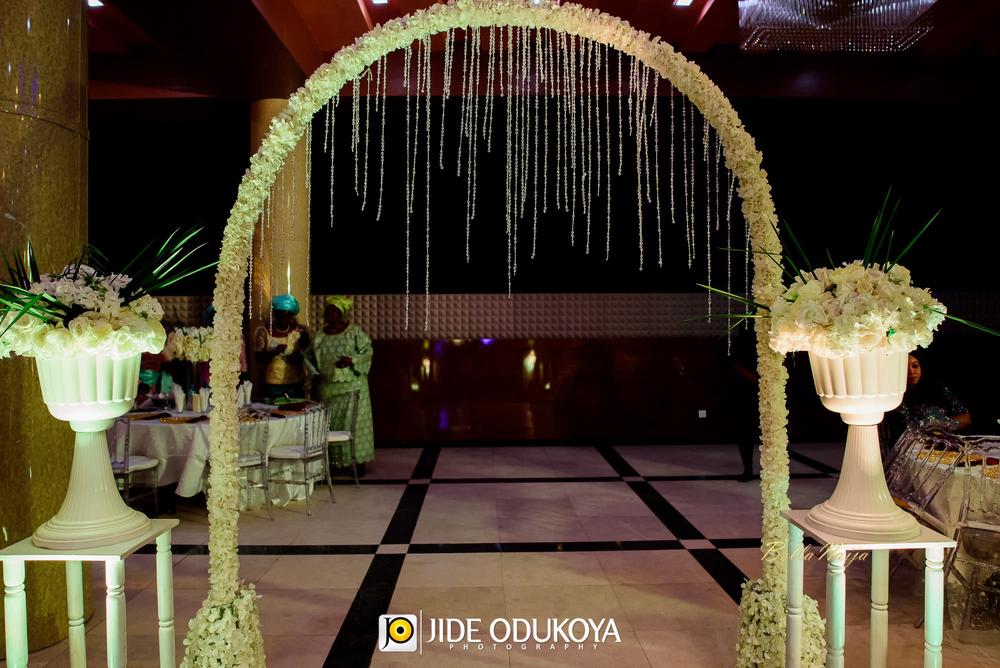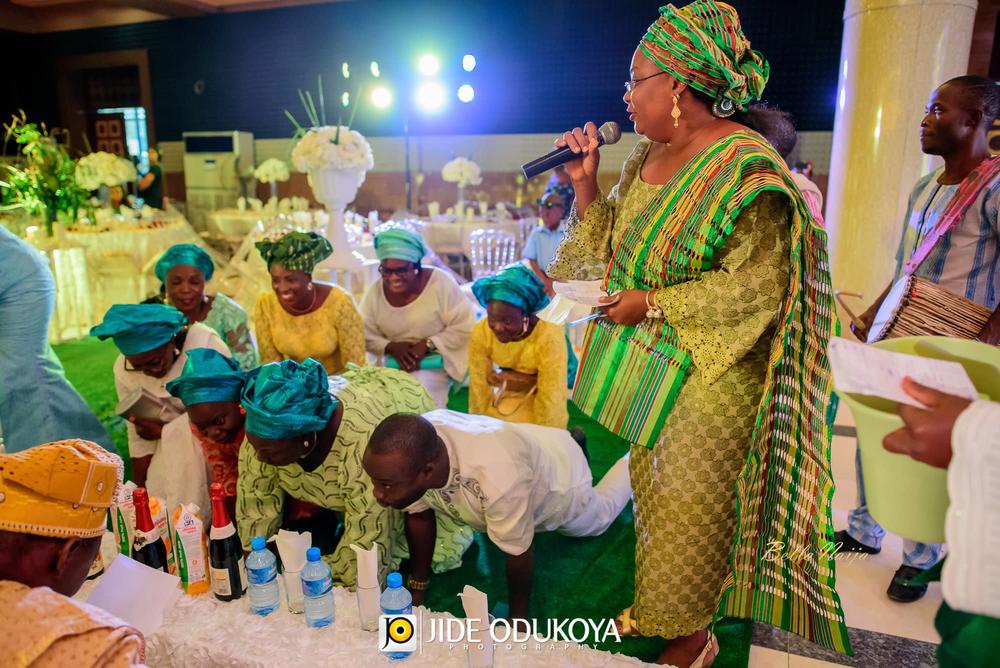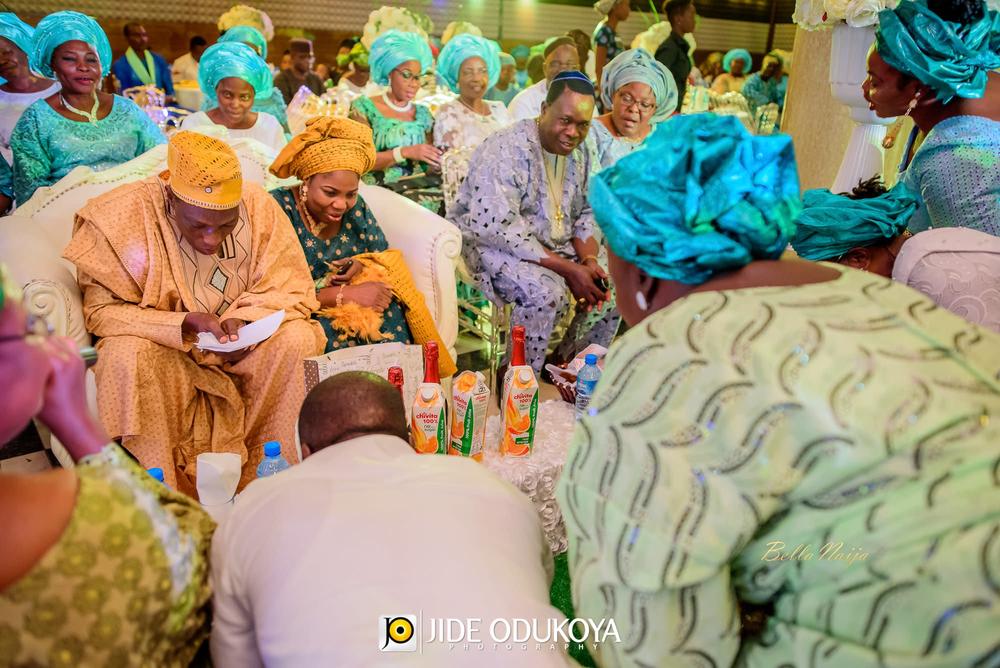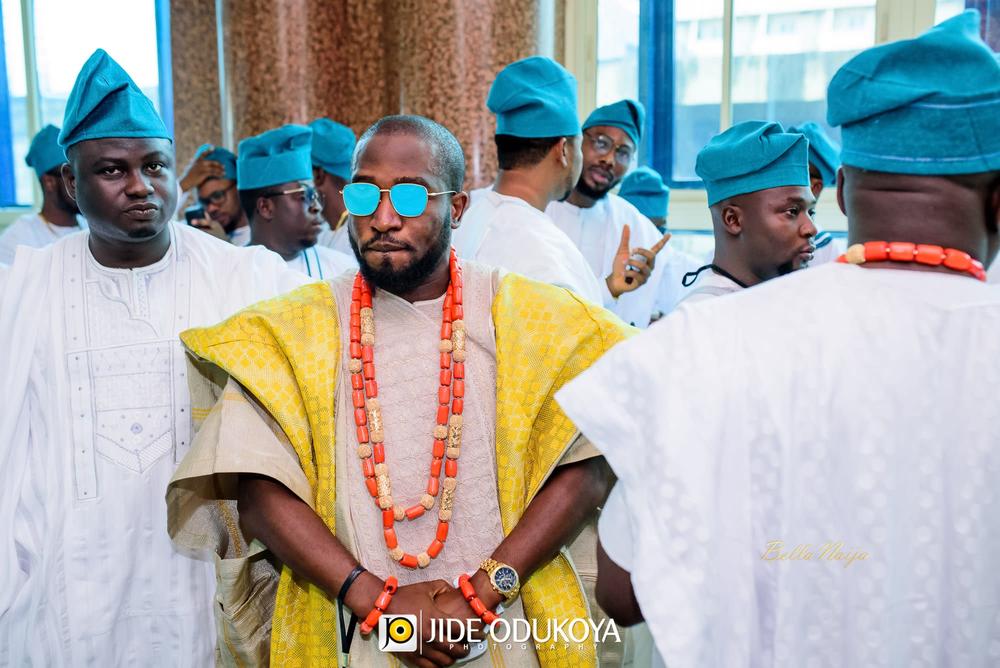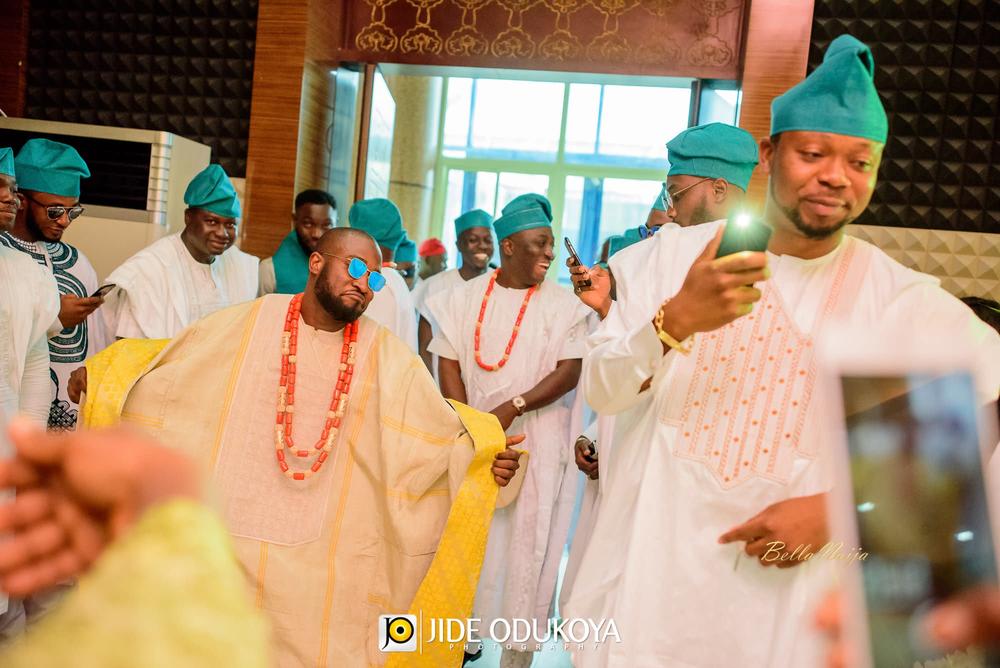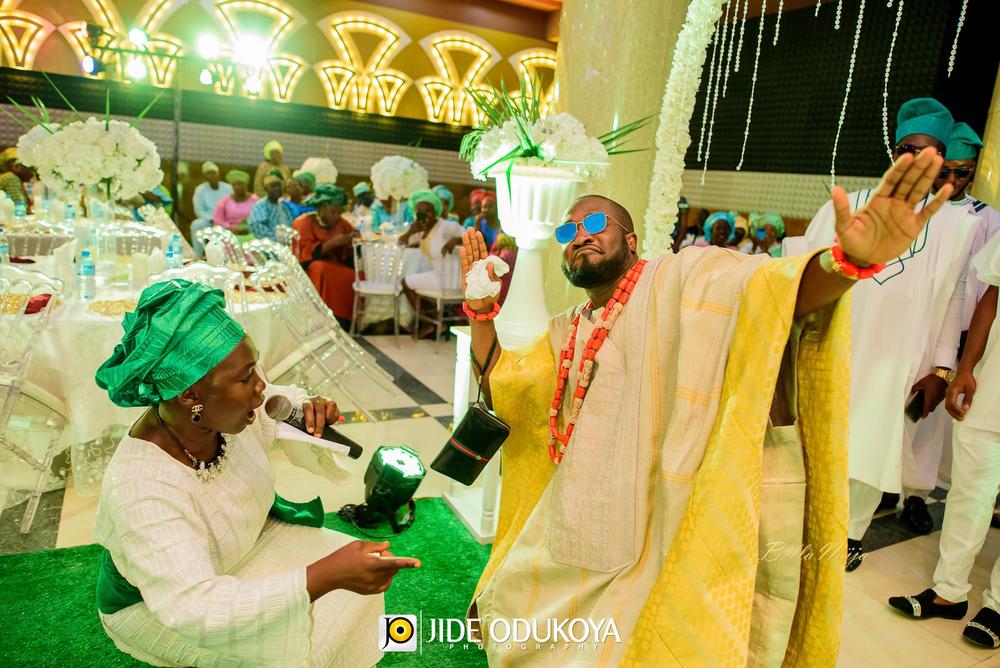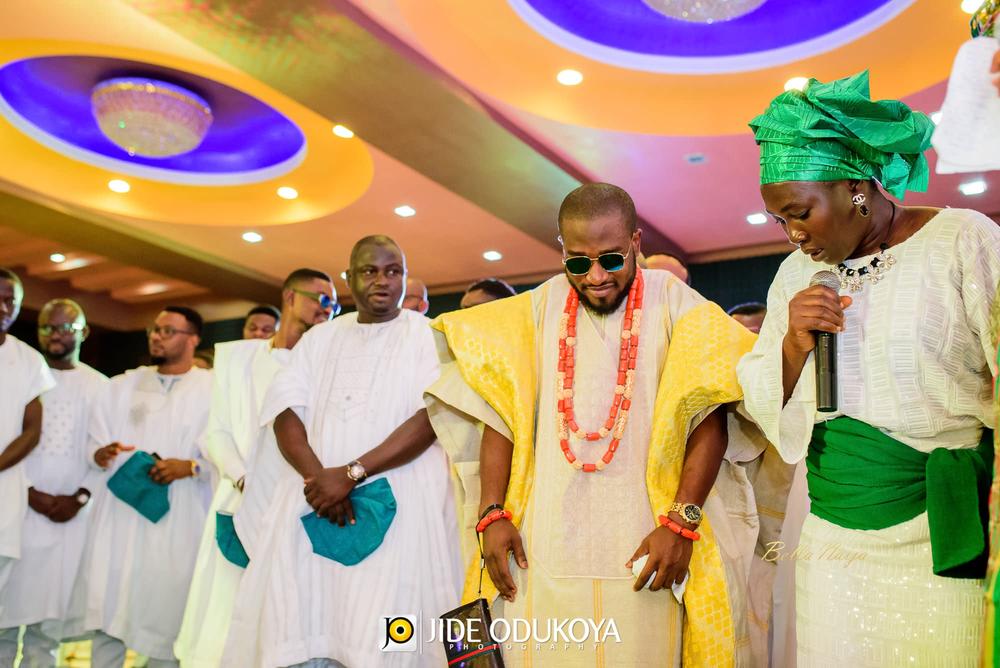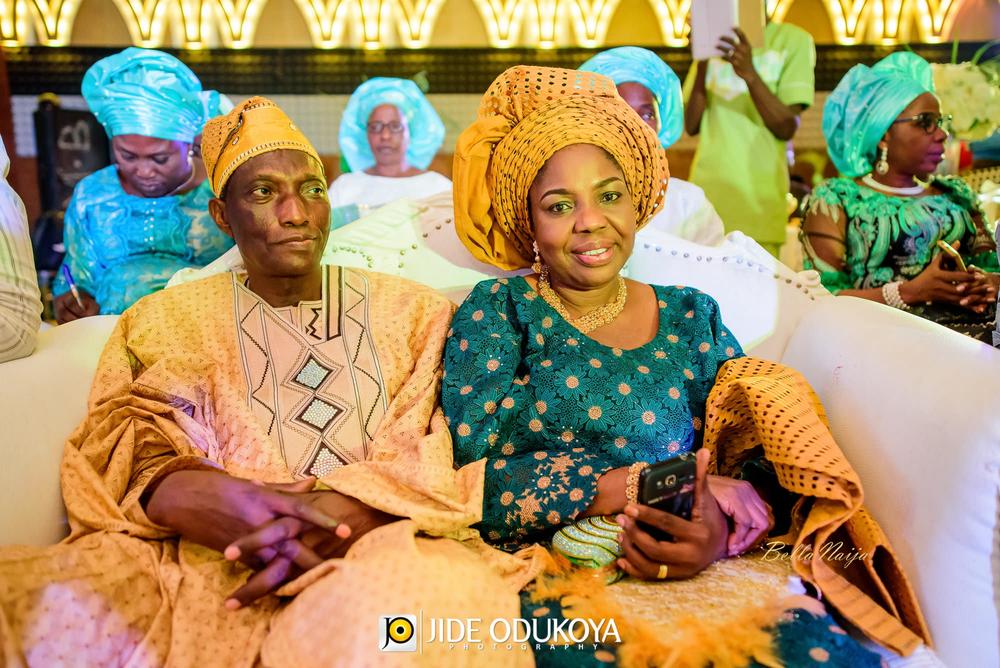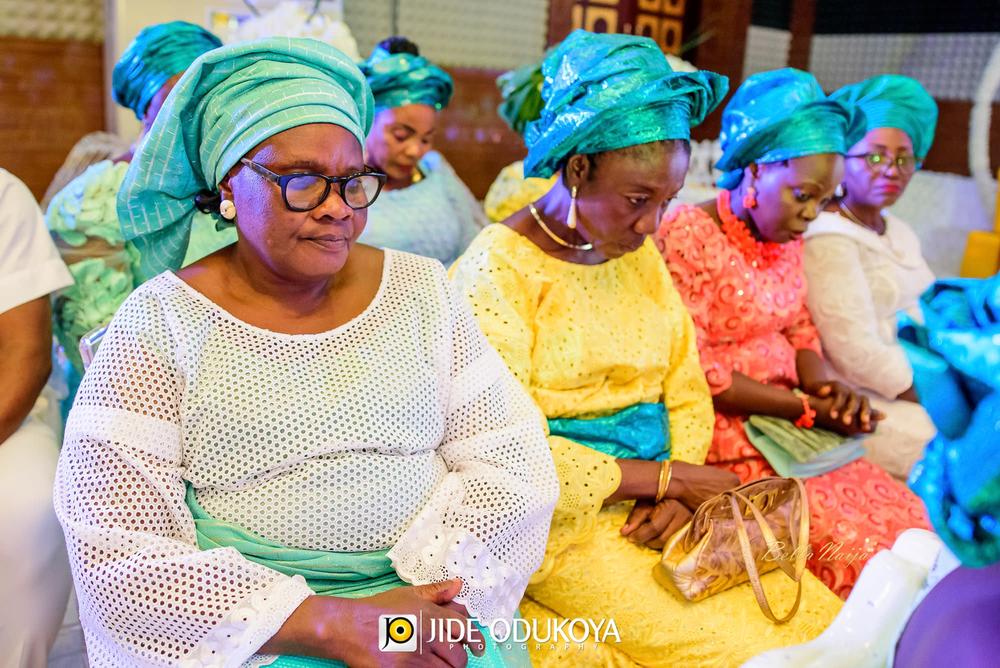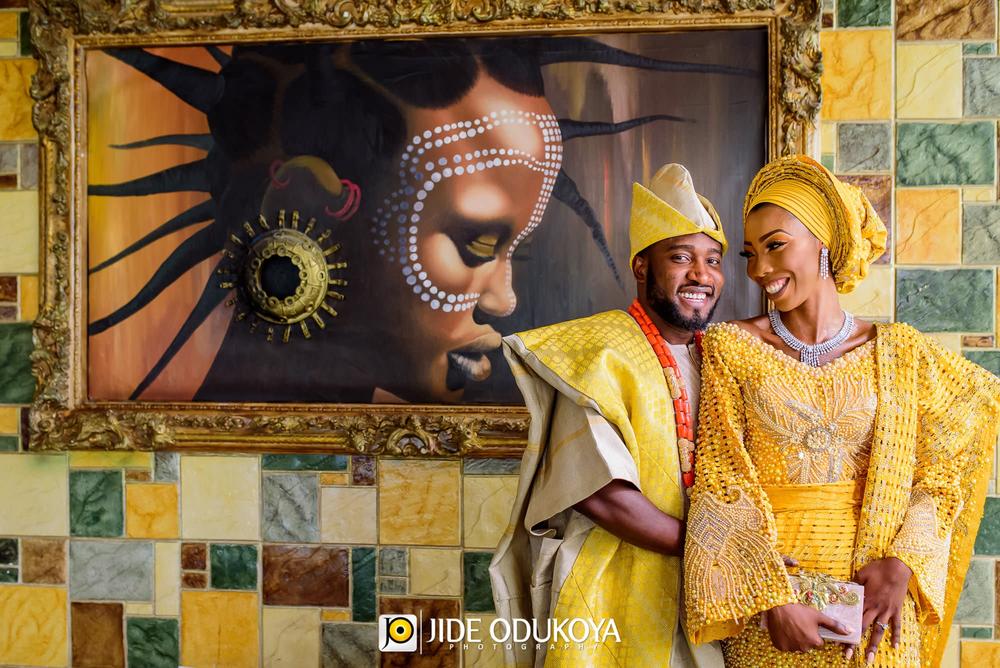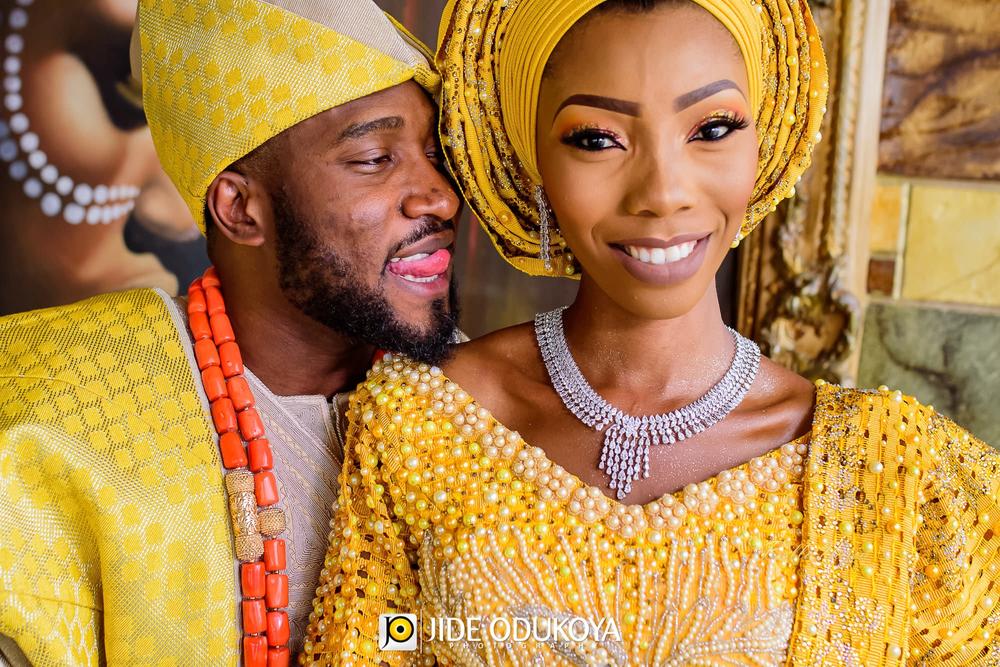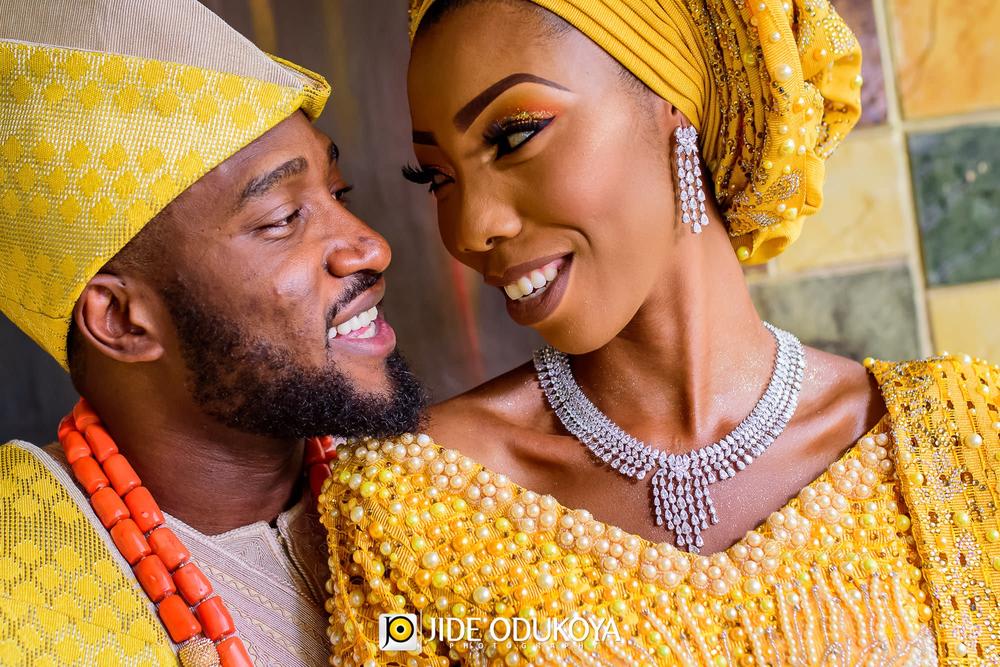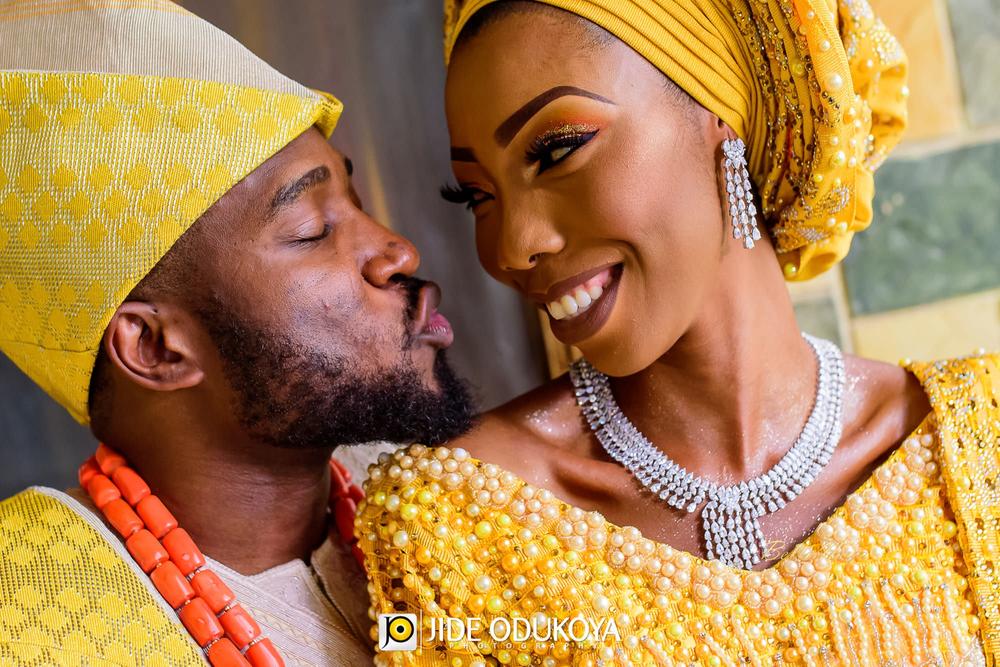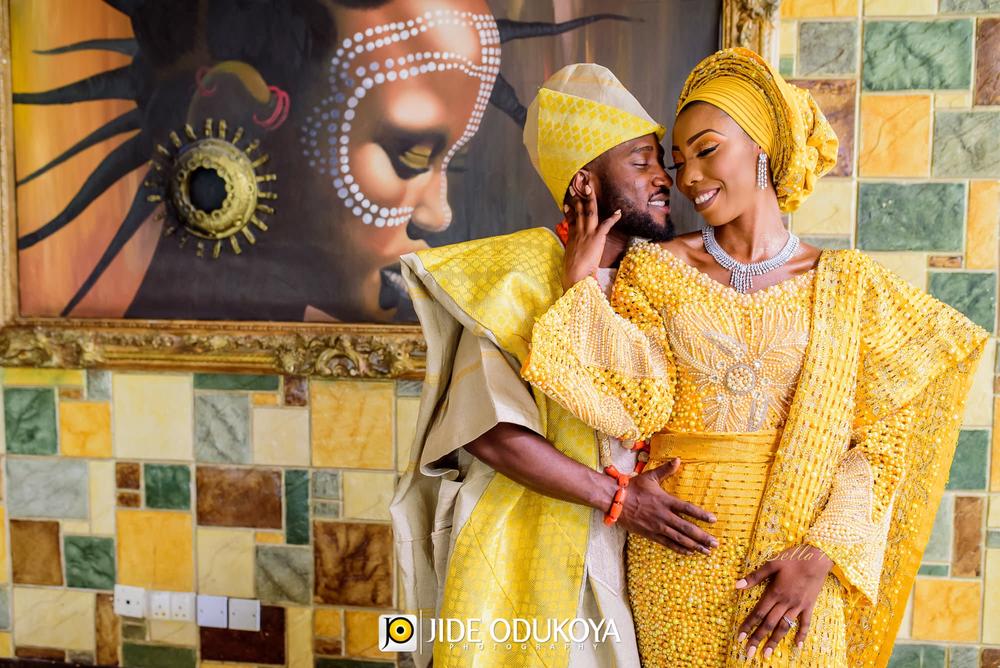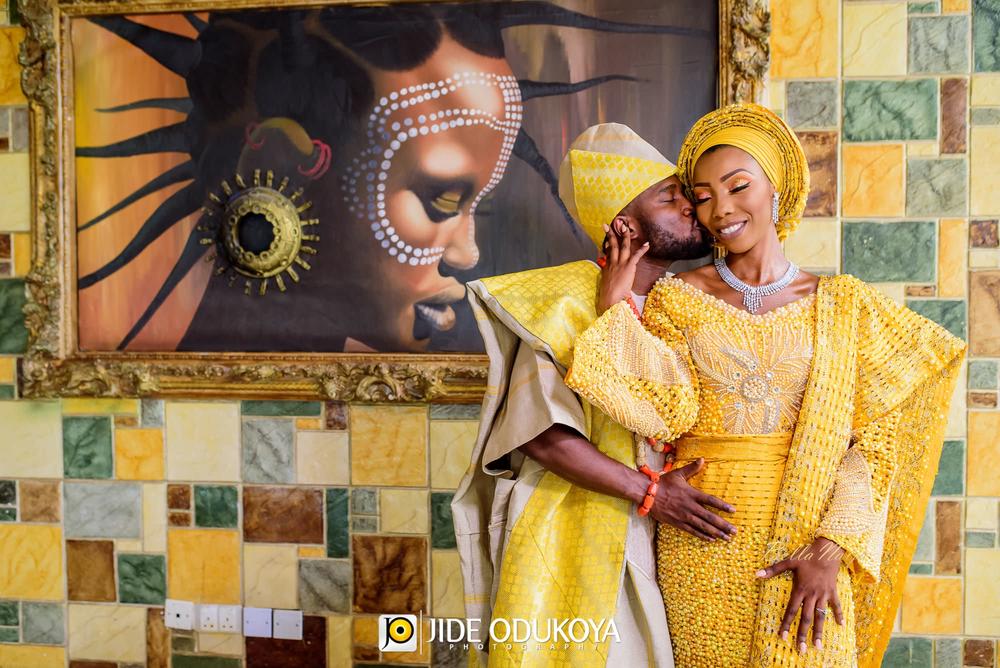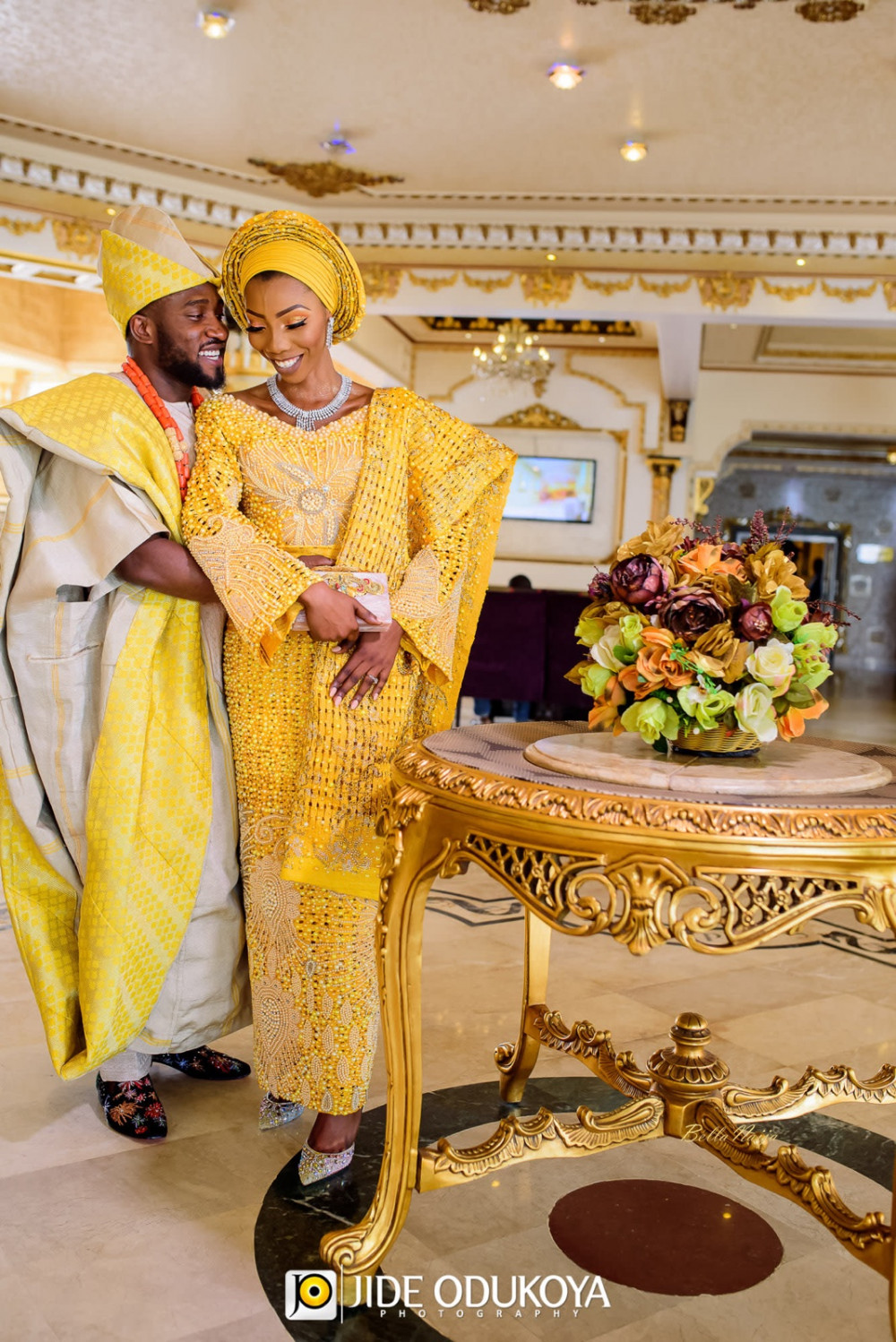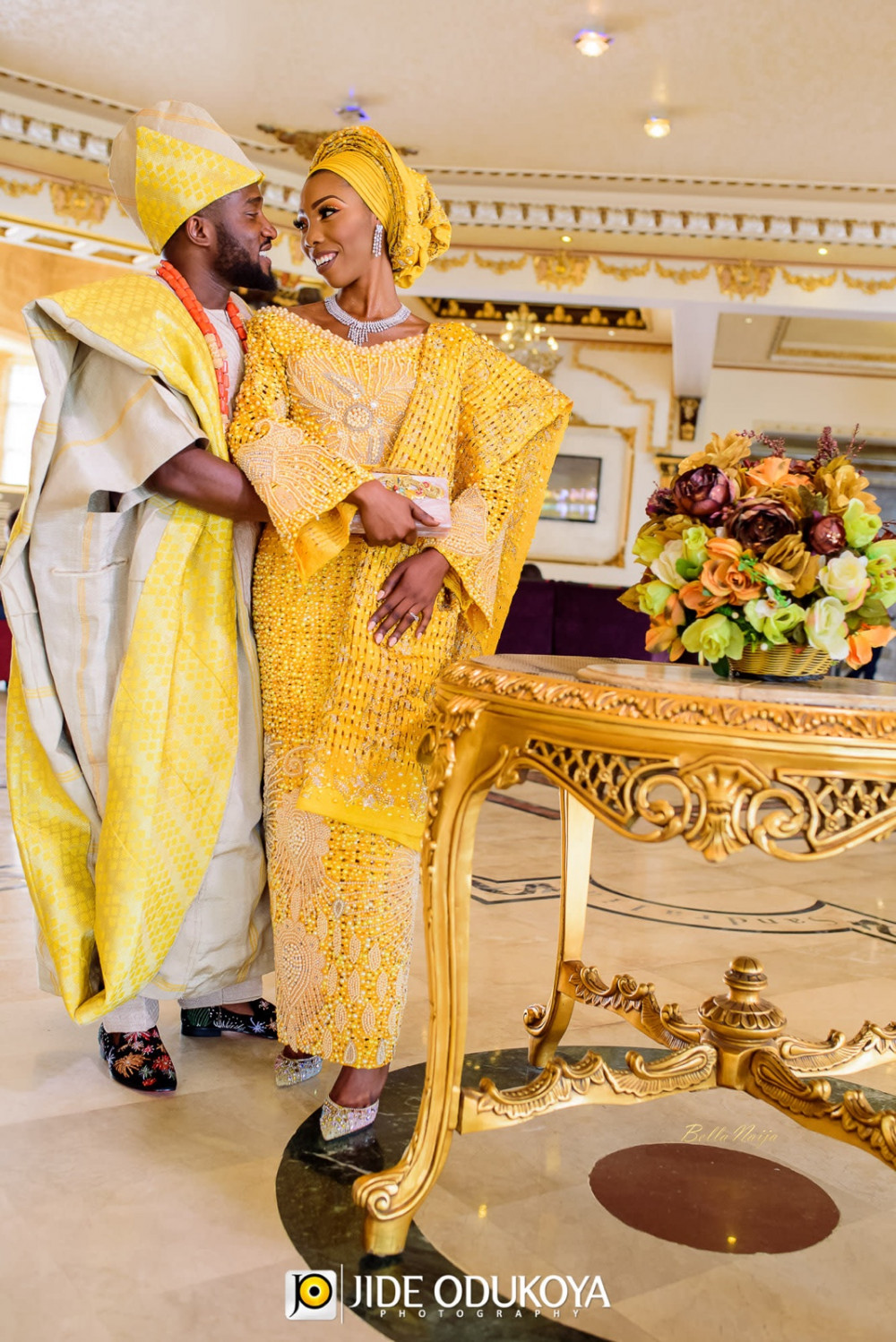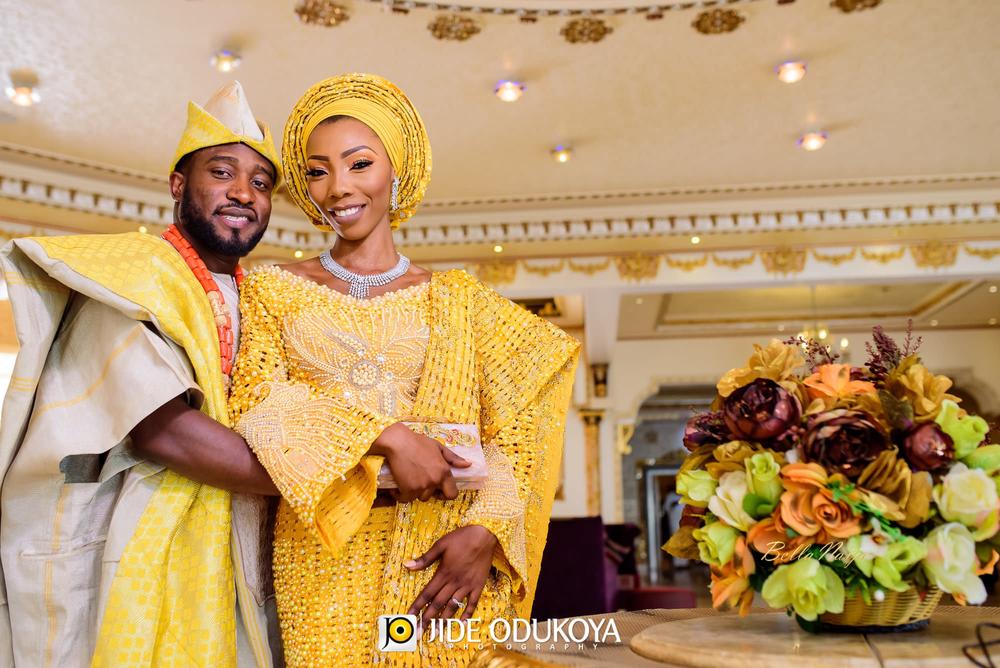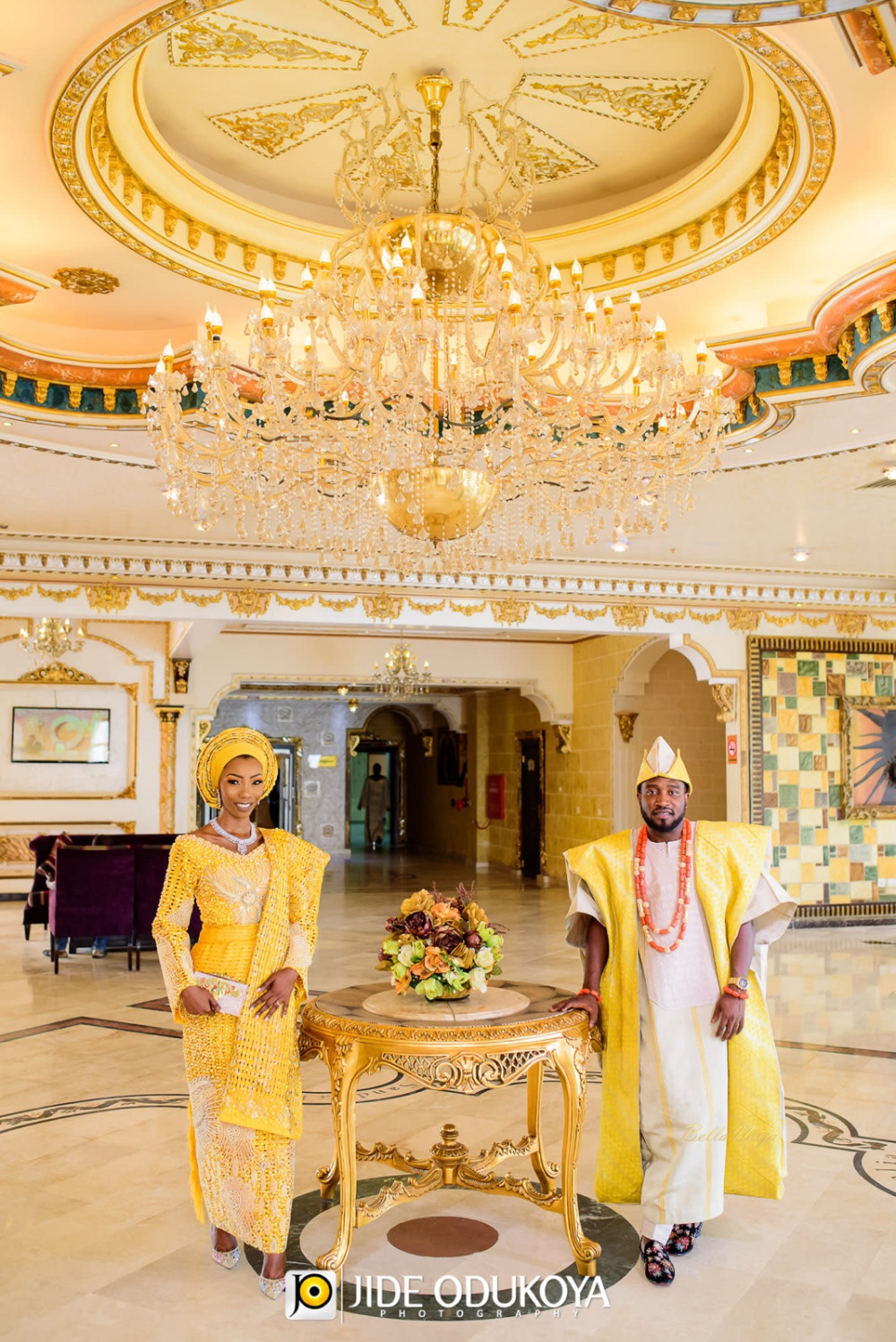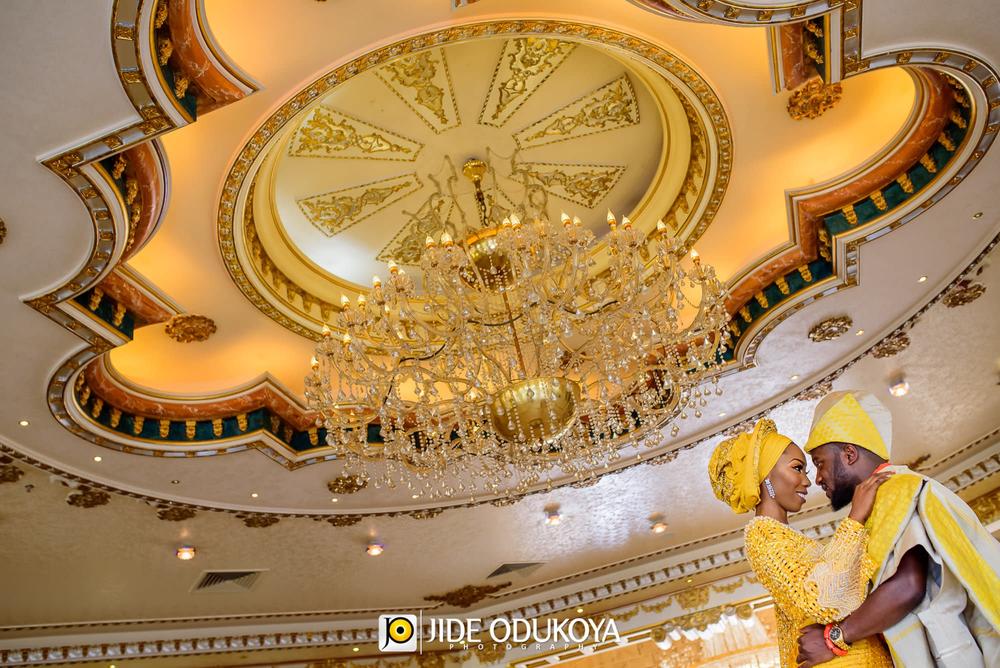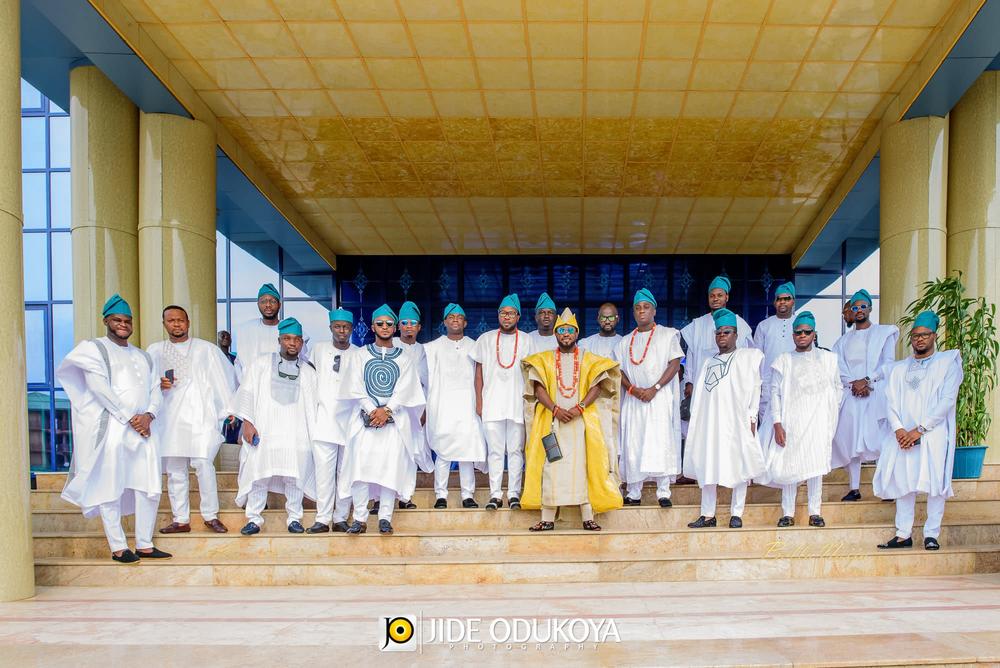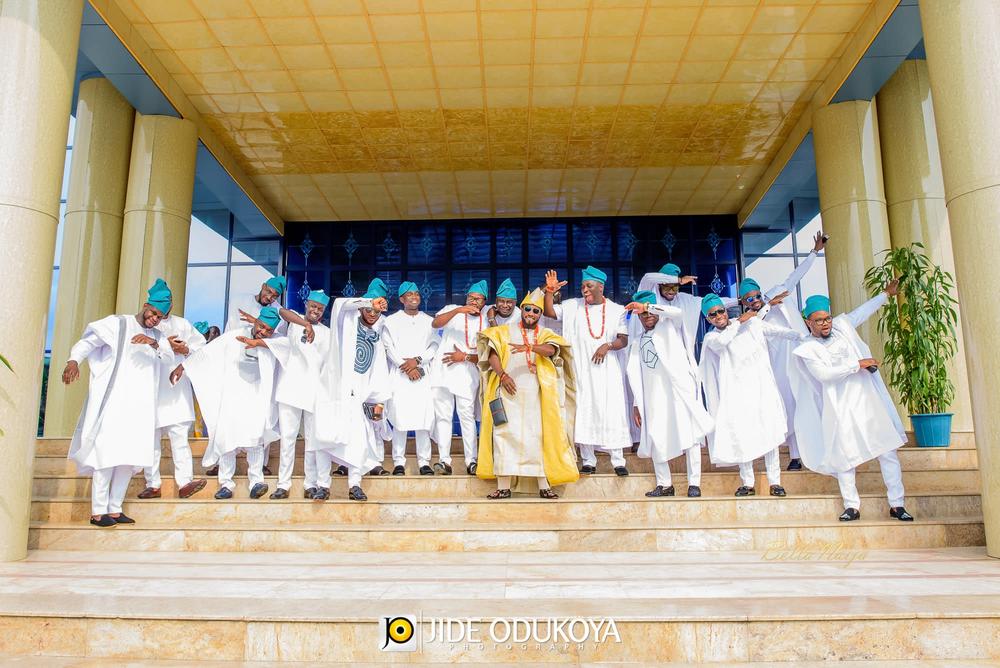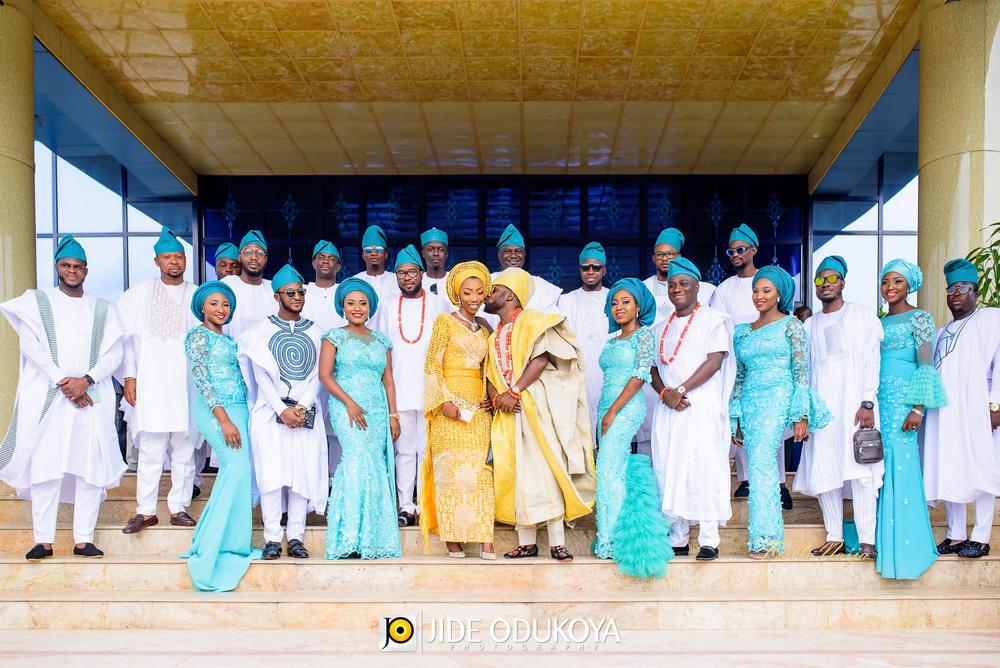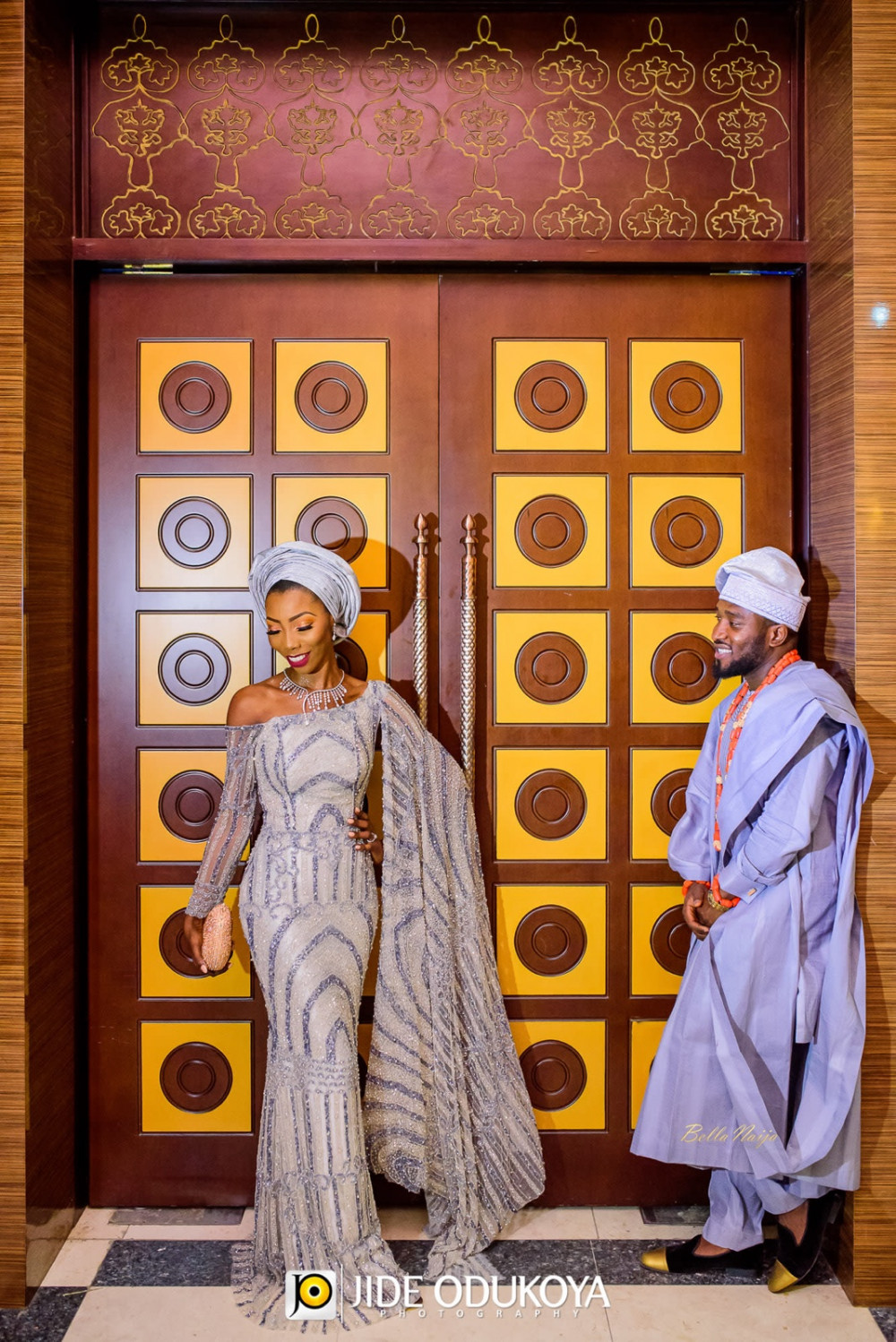 Add caption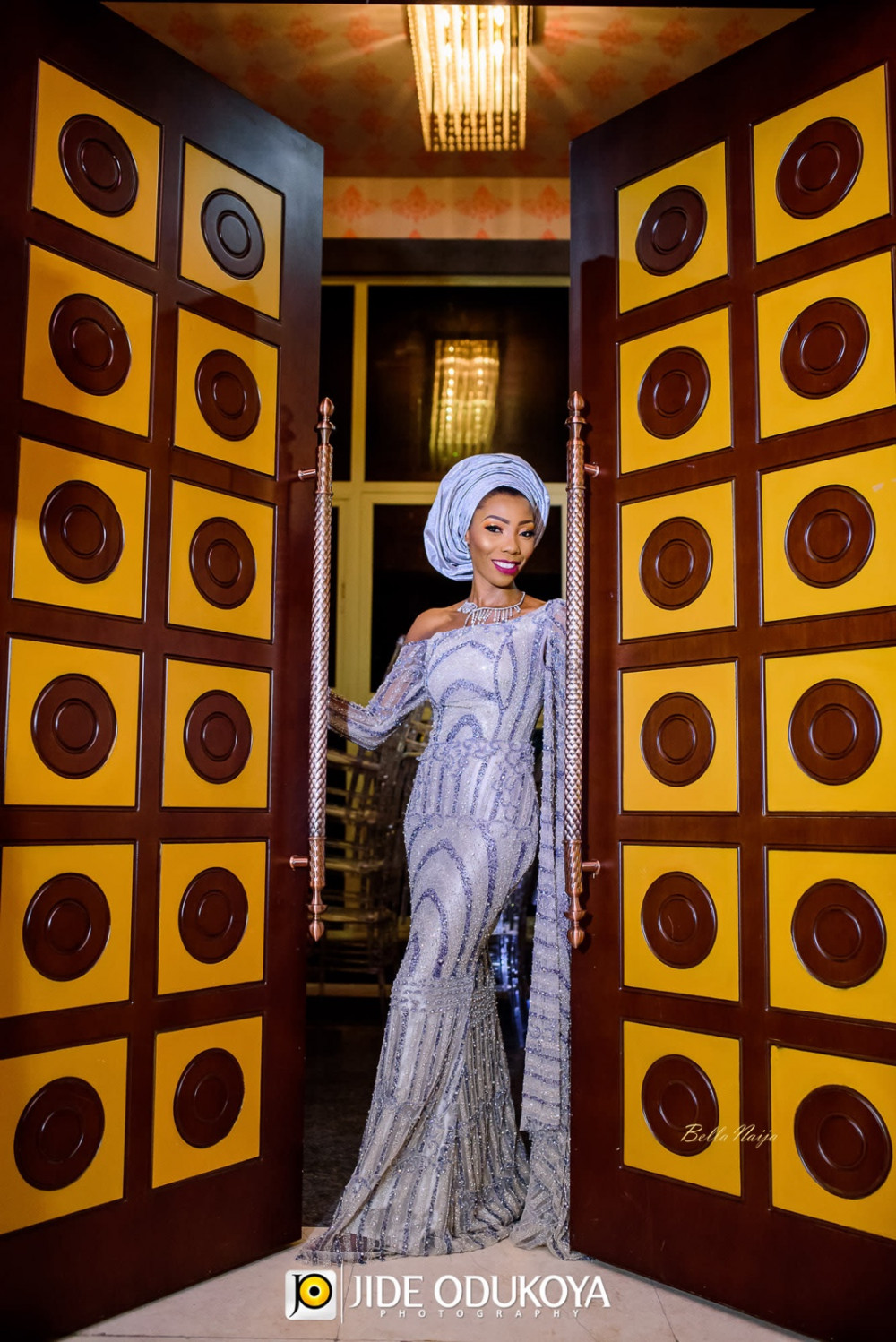 Add caption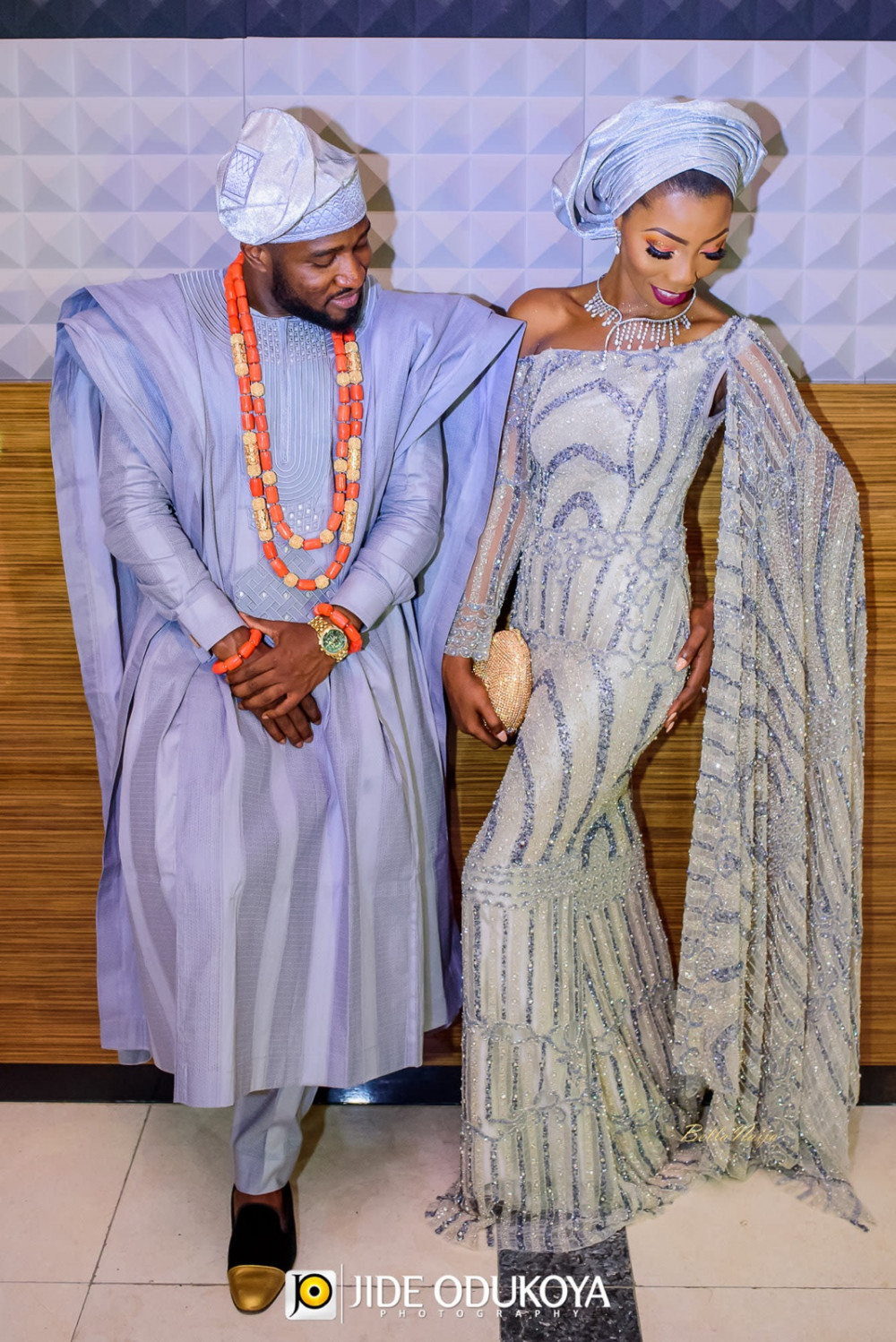 Add caption