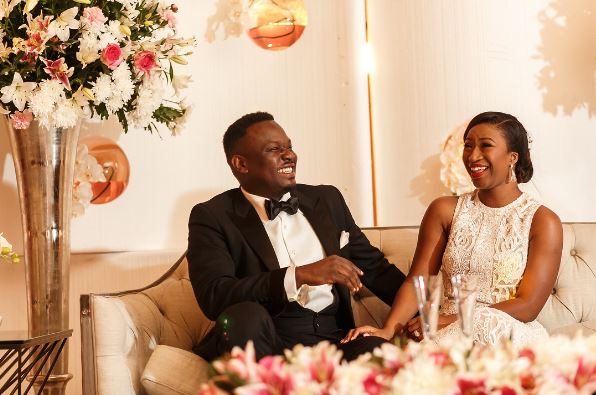 They got married three years ago amidst pomp and pageantry. It looked made in heaven.All celebrities were present. The Internet was on fire!
For music act, Dr Sid, Simi, his wife was all he wanted. The same applied to Simi. Blessed with a daughter, the marriage was reported to have crashed lately.
Not only that, Simi is said to have moved out of her matrimonial home and separated from her husband. Many close friends cited infidelity on Dr Sid's part.
But many are of the opinion that Simi, who comes from a wealthy background could no longer cope with her estranged husband's philandering ways and moreover, because he could not maintain her status of being a silverspoon kid.
However, the union didn't have a good start because the couple almost called off the wedding two days before it held three years ago.
Dr Sid, who is a son of late actor, Justus Esiri revealed in an interview that they quarreled two days to their wedding. Talking about marriage, he said, " It can be beautiful if you work towards it.I remember us quarrelling two days before our wedding and even
threatening to pull out. But, our love for each other has kept us going. Right now, our marriage is on autopilot and we are just cruising because we understand each other absolutely."
Both Dr Sid and Simi have unfollowed each other on Instagram.